US Senate Confirms First Black Air Force Leader
On Thursday, the United States Senate approved General Charles Q. Brown, Jr. as the new chief of staff (leader) of the US Air Force. It's the first time an African-American has been selected to lead one of the branches of the US military.
General Brown has served in the Air Force since the 1980s and is now a four star general, one of only 41 military leaders who rank so highly. The vote to confirm General Brown was 98-0, with Democrats and Republicans both supporting the move.
The appointment comes at a time when concerns about fairness for people of color is in the minds of many. Since late May, cities around the US have been rocked by strong protests over police violence against people of color.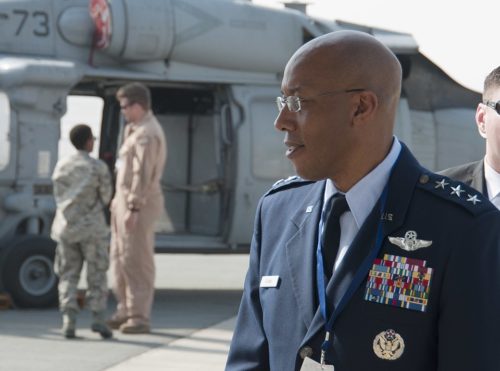 General Brown has spoken plainly about his challenges as a black man in the Air Force, where he was insulted at times, and was often "the only African-American in the room."
General Brown hopes that seeing him promoted to such a high level will give people some hope. But, he says, "I can't fix centuries of racism in our country."
Burundi President Dies, Newly Elected President to be Sworn In
President Pierre Nkurunziza, who led Burundi for 15 years, died on Monday. His death was reported to be caused by a heart attack. Mr. Nkurunziza was just 55 years old.
Mr. Nkurunziza was first elected at the end of Burundi's civil war in 2005, and was re-elected in 2010. As time went on, Mr. Nkurunziza became more brutal, sometimes using very violent methods of keeping control of the country, punishing and killing those who went against him.
😕
This image has not been loaded because of your cookie choices. To view the content, you can accept 'Non-necessary' cookies.
In 2015, Mr. Nkurunziza ran for president for a third time, even though it was illegal. Though many people protested strongly against this, people who opposed Mr. Nkurunziza were treated very harshly.
Burundi held new elections in May, and Evariste Ndayishimiye was elected. He was expected to be sworn in on August 20. Now a court in Burundi says that Mr. Ndayishimiye must be sworn in as president as quickly as possible, perhaps even later this week.
Chess in Space, 50 Years Later
On June 9, two Russian cosmonauts in space played a game of chess against grandmaster Sergei Karyakin back on Earth.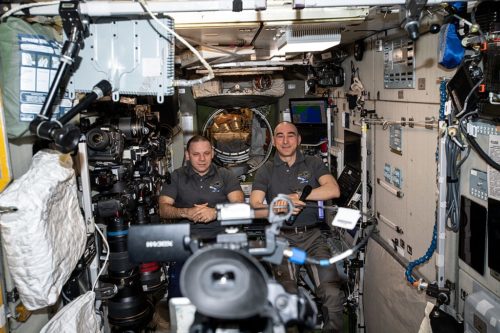 Anatoly Ivanishin and Ivan Vagner, played on an electronic chessboard using a tablet while floating in the International Space Station (ISS). Mr. Karyakin was playing on a regular chess set in Moscow. The players could see and talk to each other over a video link.
Though Mr. Karyakin became famous as the world's youngest grandmaster ever, he said he felt nervous before the game. He said he's played many games where he was in a different place than the people he was playing against, "but playing against someone in space is totally different."
😕
This image has not been loaded because of your cookie choices. To view the content, you can accept 'Non-necessary' cookies.
The game came exactly 50 years after the first game of chess played between space and Earth on June 9, 1970. That game was also played between cosmonauts and people playing in Moscow. The result was the same, too – a draw (tie).