People depend on the press to inform them about what's going on in the world. But around the world, the press is being attacked on many different levels. Today's article looks at two recent government attempts to control the press.
Trump's New Voice of America Boss Fires Directors
The United States Agency for Global Media (USAGM) is a service which provides news worldwide. The most well-known part of this service is called Voice of America (VOA).*
VOA is supposed to be an independent news service, which means that its reporters are supposed to report the truth, even if the truth doesn't make America look good.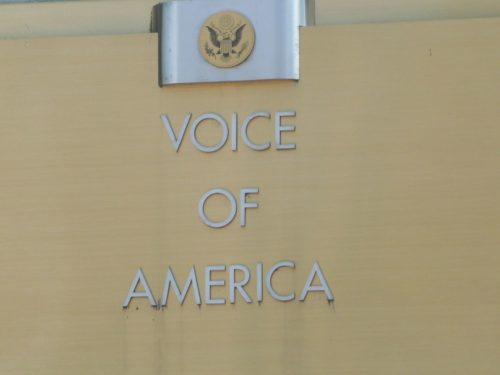 US President Donald Trump has often complained about the press, calling it "an enemy of the American people". Recently, Mr. Trump has also attacked VOA, complaining that the service was too positive in its reporting on China's response to the coronavirus.
Mr. Trump has a history of removing people who don't support him, and replacing them with people who favor him. Two years ago, Mr. Trump chose Michael Pack to lead the USAGM. Mr. Pack is a film maker whose films have supported ideas similar to those of Mr. Trump.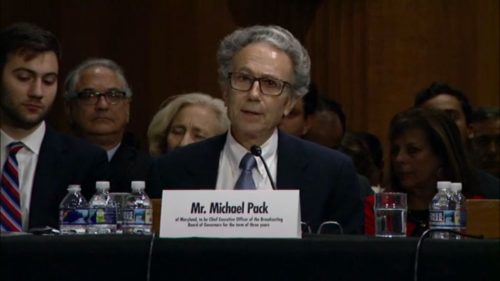 Recently, Mr. Pack was approved as the chief of the USAGM by the US Senate after he told senators that he would keep VOA independent.
Two days before Mr. Pack arrived, two leaders at VOA stepped down. Last Wednesday, on Mr. Pack's first day of work, he fired the leaders of the other USAGM groups which provide radio and TV programs to other countries around the world. He did not give reasons for the firings.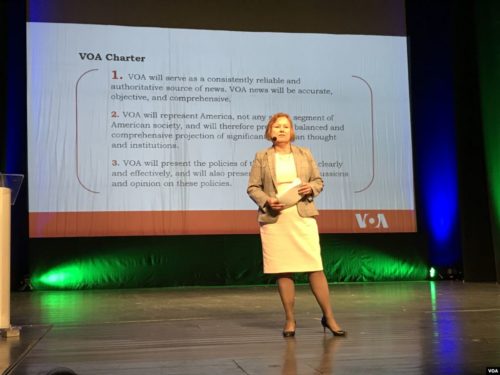 Mr. Pack also took away the powers of the highest USAGM leaders, putting his own people in charge instead. In addition, Mr. Pack made a new rule saying USAGM workers couldn't speak with people outside the agency.
Many people worry that Mr. Pack is trying to turn USAGM and the VOA into a service for promoting Mr. Trump and his ideas. Both Democratic and Republican members of Congress have said that they are worried about Mr. Pack's actions.
Reporter in the Philippines Found Guilty
Maria Ressa is an award-winning journalist from the Philippines. She used to work for CNN and is probably the country's most famous reporter. Over the last several years, she has written many reports which criticize actions taken by Philippine President Rodrigo Duterte and others in his government.
Mr. Duterte has taken a hard line against journalists who criticize him. Earlier this year, for example, the country's main TV and radio company was shut down.
Ms. Ressa has been arrested twice. In mid-June, a Philippine court found Ms. Ressa and another journalist guilty of "cyber libel" – making false statements about someone over the internet.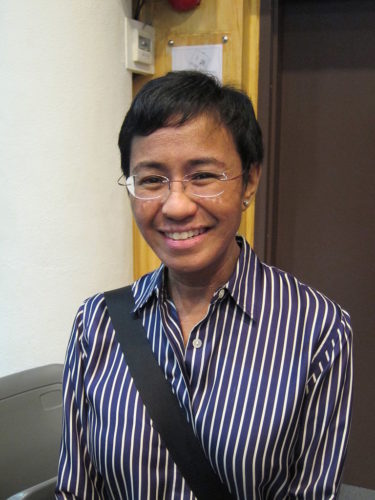 The case was based on a story that Ms. Ressa helped publish in 2012 about a businessman and a judge. To charge Ms. Ressa and the other journalist, Mr. Duterte's government used a special law created after the article was written.
The two could now face up to six years in jail. A group which represents journalists in the Philippines said the court's ruling "…kills freedom of speech and of the press."
---
Did You Know…?
Attacks on journalists aren't always political. Many times they are physical, too. Around the world, the number of reporters who have been injured or even killed has gone up in recent years.
Even in just the last few weeks in the US, during the protests over police violence against people of color, there have been over 400 cases of reporters who have been attacked, arrested, or had their equipment damaged.
* Note: NewsForKids.net has often used Voice of America as a source in the past. We will be watching the news reported by VOA carefully and considering whether we will continue to use VOA as a source.