For months, the presidents of the United States and Brazil have played down the dangers of the coronavirus. Now the countries lead the world in coronavirus cases and deaths. Yesterday, Brazil's president, Jair Bolsonaro, announced that he had COVID-19.
The coronavirus is a confusing disease. It's true that some people can have the disease and not know they have it. But for others it is extremely painful and can cause lifelong problems, or death.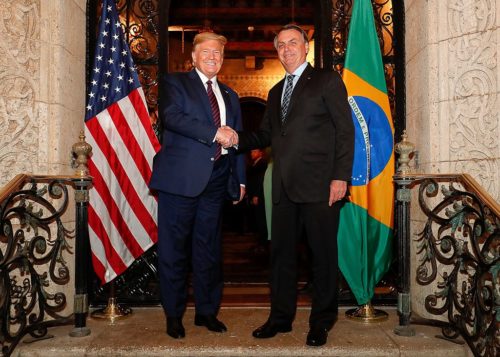 Almost everywhere, it took politicians a while to understand how serious the coronavirus was, and the difficult decisions required to deal with it.
But places where social distancing steps and lockdowns were kept in place until coronavirus cases began dropping have been much more successful at keeping the virus under control.
That hasn't happened in the US or Brazil, where the national governments are led by politicians who refuse to take the coronavirus seriously. US President Donald Trump claims the coronavirus will just "go away". Brazil's president Bolsonaro described the coronavirus as a "little flu".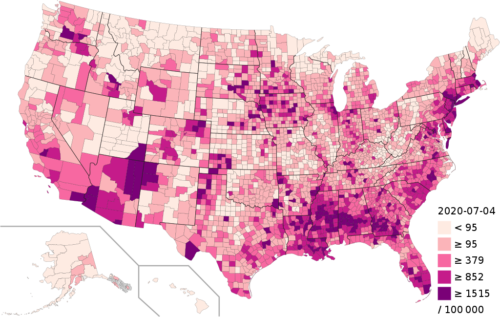 The US has the most coronavirus cases in the world – around 3 million cases. Brazil is next with over 1.6 million.
In spite of the advice of medical experts, Mr. Trump has refused to wear a mask – one of the simplest steps that can be taken to limit the spread of the virus. Mr. Trump has also encouraged others not to wear masks, turning mask-wearing into a political statement.
Mr. Trump has often fought against other steps needed to control the coronavirus. Though testing is an important part of keeping the virus under control, Mr. Trump says testing increases the numbers of cases.
To help businesses, Mr. Trump put great pressure on states to end their coronavirus lockdowns and reopen. At one point, he even claimed he had "total" power to force states to reopen.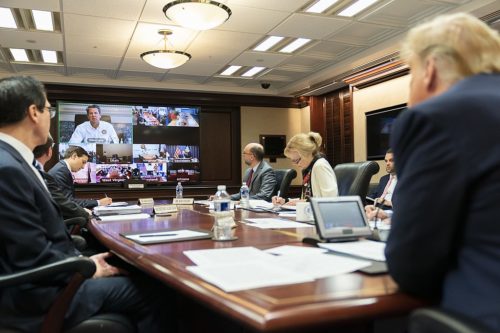 Over the last month, most states have begun to reopen. Some states did so against the advice of health experts and despite the fact that their case numbers were still going up. Now the US has more new cases than ever, averaging around 50,000 new cases a day.
Like Mr. Trump, Mr. Bolsonaro has refused to wear a mask. Mr. Bolsonaro has held meetings with large groups of supporters, shaking hands and hugging – without masks. Recently, a judge ordered Mr. Bolsonaro to wear a mask in public.
Mr. Bolsonaro has fought with health experts, firing one health minister and leading another to step down. As Brazil's state and city leaders began ordering lockdowns, Mr. Bolsonaro criticized them, saying the lockdowns weren't needed.
The number of coronavirus cases is still rising rapidly in Brazil, which is averaging over 36,000 new cases a day.
On Tuesday, Mr. Bolsonaro announced that he had gotten the coronavirus. So far, Mr. Bolsonaro's health doesn't seem to be in danger.
The coronavirus is leaving a deep scar in the US and Brazil that's likely to last long after the current presidents leave office. Over 130,000 people have died from the coronavirus in the US. In Brazil, the disease has killed more than 65,000.
---
Did You Know…?
Both Mr. Trump and Mr. Bolsonaro have promoted an unproven medicine for the coronavirus. Medical experts say the medicine doesn't work and can even be dangerous in some cases. Mr. Trump took the medicine earlier this year. Now Mr. Bolsonaro says he is using the medicine.