Strong Protests Continue In Eastern Russia
Yesterday, for the third Saturday in a row, tens of thousands of people protested in the Eastern Russian city of Khabarovsk. The governor of the region, Sergei Furgal, was arrested on July 9. The protesters are upset that Mr. Furgal has been removed and they're angry at Russian President Vladimir Putin.
Mr. Furgal is accused by the Russian government of murder. Many local people believe the case against Mr. Furgal was made up as a way for Mr. Putin to remove a popular governor that he didn't like. The murders Mr. Furgal is accused of happened 15 years ago.
😕
This image has not been loaded because of your cookie choices. To view the content, you can accept 'Non-necessary' cookies.
When he was arrested, Mr. Furgal was taken to Moscow, nearly 4,000 miles (6,400 kilometers) away. The protesters want Mr. Furgal's trial to be held in Khabarovsk.
Mr. Putin has chosen a new leader to replace Mr. Furgal, but it's someone who has never lived in the region. This has only upset the protesters more.
😕
This image has not been loaded because of your cookie choices. To view the content, you can accept 'Non-necessary' cookies.
The protests are highly unusual in Russia, where protests of this kind aren't allowed. So far, the police have not tried to stop the protests – perhaps because there are so many people.
Somalia Removes Prime Minister in Surprise Vote
On Saturday, Somalia's parliament voted to remove Prime Minister Hassan Ali Khayre from power. The country's president, Mohamed Abdullahi Farmajo, appointed Mr. Khayre in February, 2017.
One of Mr. Khayre's most important jobs was to get the country ready for an election in 2021.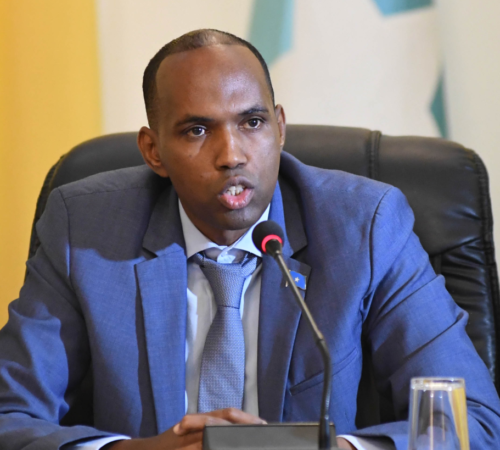 The 2021 election is expected to be one where each voter will be allowed one vote. That kind of election hasn't happened in Somalia since 1969. Currently the country has a complicated system where special "delegates" choose lawmakers, who then select the president.
When Parliament learned that Mr. Khayre's government hadn't created a solid plan for the election, it held a "no-confidence" vote. The vote passed easily, with 170 of the country's 178 members of parliament voting against Mr. Khayre.
President Farmajo has accepted parliament's decision and is expected to name a new prime minister soon.
Qantas's Last 747 Says Goodbye with a Kangaroo
Australia's Qantas Airlines said goodbye to its last Boeing 747 plane on Wednesday. The Boeing 747 is a "Jumbo Jet", which Qantas first started using in 1971.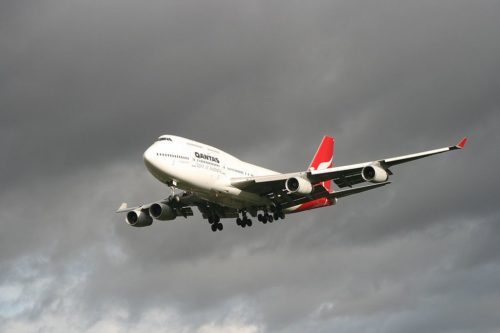 Qantas says its 747s carried over 250 million people during the nearly 50 years they were in use. The planes helped keep Australia connected with the rest of the world.
The company had planned to stop using 747s at the end of this year. But with almost all international flights canceled, Qantas decided to retire its 747s early.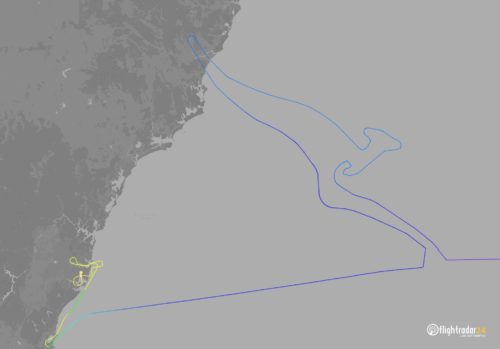 As the company's final 747 airplane – QF7474 – was flown out of the country, it flew in a special pattern in the sky. The flight path traced out a picture of a kangaroo – the company's logo.
QF7474 has been flown to the Mojave Desert in California. This is a common way of storing old planes, where the dry conditions help keep the airplanes in good shape in case they're needed again.