Minsk, Belarus —(Map)
After results from Sunday's elections in Belarus seemed to show the current president winning again, protests broke out across the country. Police have been violently shutting down the protests and the main candidate opposing the president has left the country.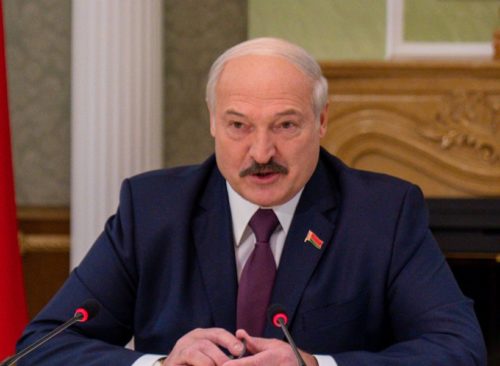 There are many questions about the results of Sunday's elections, too. The only outsiders allowed to check Sunday's elections for fairness were from Russia, a country that has long supported Mr. Lukashenko.
Some people have called Mr. Lukashenko "Europe's last dictator". Mr. Lukashenko has nearly total control over the country. He also has a history of dealing harshly with people who disagree with him.
In this election, Mr. Lukashenko was facing his biggest challenge in a long time. He is far less popular now than in the past. That's because businesses are suffering and many people believe he has managed the coronavirus crisis poorly.
The woman who ran against him, Svetlana Tikhanovskaya, wasn't originally a candidate – her husband was. But after her husband was put in jail, she decided to run. Many people were surprised by how quickly she became popular across the country.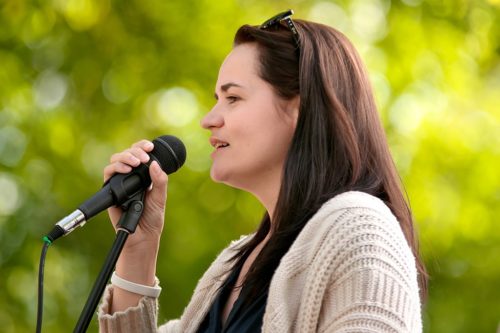 Ms. Tikhanovskaya ran with one main idea – she promised that if she was elected, she would hold new elections that were free and fair. In recent weeks, many people who worked with Ms. Tikhanovskaya have been put in jail.
When early results of the election showed Mr. Lukashenko with 80% of the vote and Ms. Tikhanovskaya with 10%, Ms. Tikhanovskaya refused to accept the results. She said she had seen elections results from at least 50 voting locations showing her far ahead.
Across Belarus, voters had a strong reaction to the announced results. Thousands of people came out and protested.
Those protesters were met with a strong police response. Police used water cannons, tear gas, and rubber bullets to control the crowds. Many of the protesters were beaten. Over 3,000 people were arrested. Ms. Tikhanovskaya encouraged the police to stop the violence.
But soon Ms. Tikhanovskaya needed to worry about herself. On Monday, she disappeared for several hours. There were some reports that she had been captured.
On Tuesday, Ms. Tikhanovskaya was reported safe, but in Lithuania. Ms. Tikhanovskaya said that she had been forced to make a terrible choice. Her message wasn't entirely clear, but she seemed to suggest that she left the country in order to keep her children safe.
Ms. Tikhanovskaya has encouraged people to stop protesting to stay safe. That's unlikely to happen. Many protesters are using social media to plan more protests.
The country's internet wasn't working on Sunday, and for much of the time since then. That's likely the result of government action.
The US and many countries in Europe have complained to Belarus about the way the election was held and how the protesters are being treated. It is not clear whether complaints from outside the country will have any effect.
(Front Page Image: Aleksandr Lukashenko: US Dept. of State [Public domain], via Wikimedia Commons ,Svetlana Tikhanovskaya: Serge Serebro, Vitebsk Popular News [CC BY-SA], via Wikimedia Commons.)