For years, scientists have been studying an incredibly tough beetle that lives on the west coast of the United States. The beetle is built so strongly that it's almost impossible to crush. Now scientists think they know why.
The "diabolical ironclad beetle" (DIB) gets its name from its extremely hard shell.
When scientists study insects, they often pin them to a board after collecting them. The DIB is known as a "pin-bender" because its shell is so tough that pins don't go through it. They usually bend instead.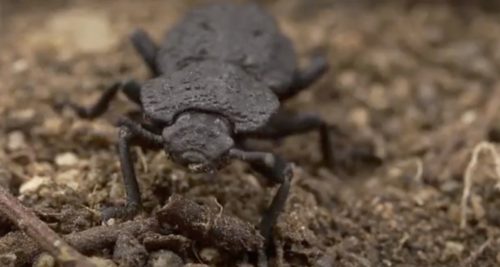 In 2015, scientists studying the DIB placed it on a small mound of dirt and drove over it twice with a car. The beetle survived. Of course, the beetle doesn't usually need to survive being run over. But it does need to survive being pecked by a bird or chewed by other small animals.
Scientists say that the beetle can stand up to pressure equal to 39,000 times its own weight. That's like a person weighing 200 pounds (90 kilograms) being able to survive under the pressure of 7.8 million pounds (35.4 million kilograms).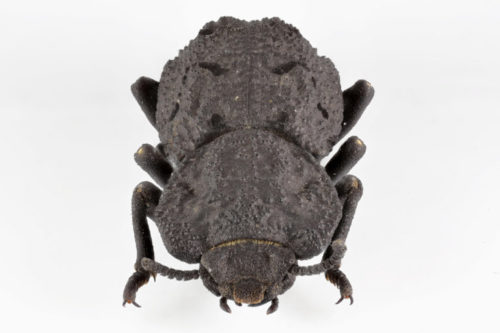 Scientists at the University of California, Irvine (UCI) and Purdue University (PU) have been studying the DIB for five years, trying to discover what makes it so tough.
Since insects don't have bones inside their bodies, they rely instead on firm outer shells called "exoskeletons". The secret to the DIB's incredible strength lies in the way its exoskeleton is formed.
Many beetles can fly. Their delicate wings are usually kept hidden under two hard moveable wing-like shells called elytra. The diabolical ironclad beetle lost the ability to fly long ago, but it kept the elytra. The hard shells of the elytra grew together in the center of the DIB's back.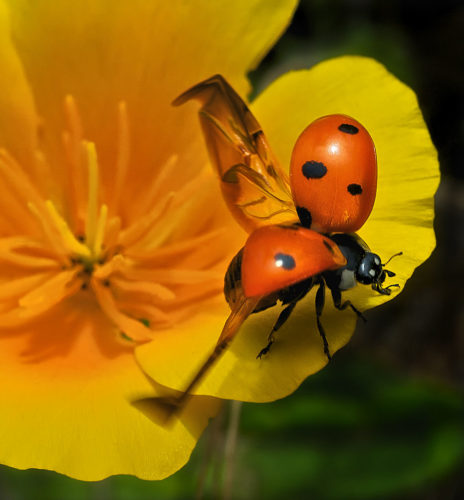 The scientists discovered that the way the DIB's elytra are made and connected give it extra special strength.
For one thing, the shell is made of layers, which allow it to bend without breaking. It's possible for some layers to break and for others to remain undamaged.
But it's the way the two different sides of the elytra are connected that was most surprising.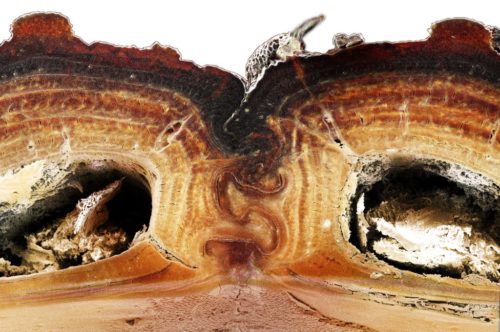 The sides are joined like two pieces of a jigsaw puzzle. A large round part on a thinner "neck" fits into a slot made just for it. This "puzzle-piece connector" locks the two sides together so that they're very difficult to separate, even under great pressure.
Now the scientists are looking at ways of imitating the DIB's exoskeleton. As a test, they made a layered puzzle-piece style connector and compared it to a kind of connector commonly used in airplanes. The puzzle-piece connector was far stronger than the normal airplane connector.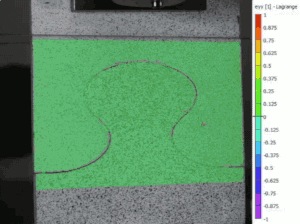 So far, the scientists have only used one kind of material to make their connector. Now they want to study the materials in the DIB's shell to see if they can learn how to make structures that are even stronger.