Atlanta, Georgia —(Map)
Two runoff elections held in Georgia yesterday will decide which party controls the US Senate. If Republicans win just one of the seats, they'll remain in control of the Senate, allowing them to limit the plans of President-elect Joe Biden.
The elections held in November included races for two Senate seats in Georgia. No candidate in either race won more than 50% of the vote. That result forced the runoff elections that were held yesterday.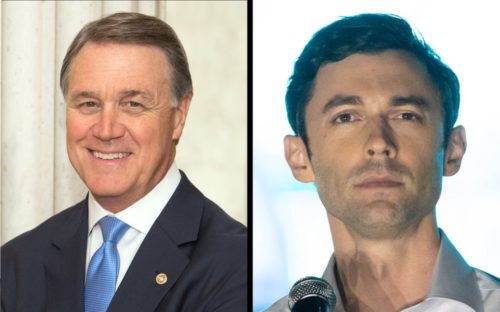 In one race, Republican Senator David Perdue was fighting to hold on to his seat against the Democratic challenger, Jon Ossoff. Mr. Perdue has served in the Senate since 2014 and is a strong supporter of US President Donald Trump. Mr. Ossoff is a reporter who is running for office for the second time.
In the other race, Republican Senator Kelly Loeffler hoped to beat Democrat Raphael Warnock. Ms. Loeffler was chosen for the Senate in 2019 to replace Senator Johnny Isakson when he retired. Reverend Warnock is the leader of a church in Atlanta.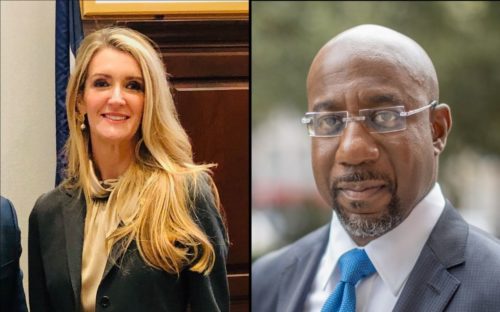 Though most people expect the Republicans to win, the races are seen as very close. Many people felt it was impossible to predict what voters might do.
In the past, Georgia has leaned toward Republican politicians. But in November, Mr. Biden surprised many people by winning the state, making him the first Democrat running for president to win in Georgia since 1992.
The two races have taken on a huge importance because they will decide a lot about what Mr. Biden is able to do in his first years as president.
Democrats currently control the House of Representatives, but before yesterday's vote, it wasn't clear which party would control the Senate. There were 50 Republicans in the Senate, and just 48 Democrats.
Republicans needed to win just one race to remain in control of the Senate. A Republican-led Senate is likely to make life difficult for Mr. Biden and the Democrats.
To take control of the Senate, Democrats needed to win both races. That would even up the Senate numbers to 50-50. With Vice president-elect Kamala Harris called on to break any tied votes, it's likely that Mr. Biden would be able to carry out many of his plans.
Because so much was at stake in these races, they attracted far more attention than they normally would have. The campaigns have raised and spent huge amounts of money. Close to $500 million has been spent on advertising for the races over the last two months.
Both Mr. Biden and Mr. Trump visited Georgia to support the candidates from their parties.
Georgia has been a special focus for Mr. Trump, who still has not accepted that he lost the election in Georgia. Recently a recording of a call was released in which Mr. Trump pressured the person in charge of Georgia's elections to "find 11,780 votes" to change Georgia's election results.
Though it took more than 10 days to learn who had won the presidential election in Georgia, the results from yesterday's voting are expected more quickly.
---
Update: Raphael Warnock has defeated Kelly Loeffler 50.6% to 49.4%, making him the first black senator from Georgia. Currently, Jon Ossoff leads David Perdue 50.2% to 49.8%. Though Mr. Ossoff is claiming victory, Mr. Perdue has not yet conceded, and it's possible that the votes may be recounted in this race.
Update: Jon Ossoff has also been elected to the Senate, defeating David Perdue by about 12,000 votes.