Scientists have found a new way to break down a group of harmful chemicals that are very hard to get rid of. The discovery could help solve a dangerous and growing problem – how to clean up the pollution of "forever chemicals".
The group of chemicals known as PFAS (per- and polyfluoroalkyl substances) are pretty amazing. They're non-stick, waterproof, and grease-proof. They don't burn easily and they don't dissolve in water. It's easy to understand how scientists got excited about them when they were discovered over 80 years ago.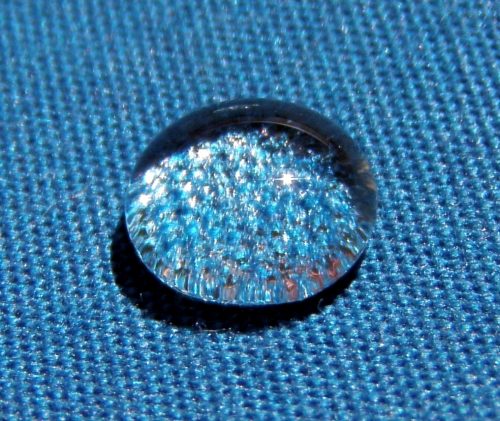 Businesses started putting PFAS in all sorts of products, from non-stick pans to waterproof clothes, and from fire-fighting foam to rugs that resist stains. Even things like food wrappers and floss for cleaning your teeth contain PFAS chemicals.
But after a while, scientists realized that the same things that made the chemicals useful also caused a real problem – PFAS doesn't break down in nature. It doesn't dissolve in water or burn. Not even bacteria can break PFAS down. That's why these chemicals are known as "forever chemicals".
As a result, PFAS builds up in the environment. The chemicals are found in air, water, and dirt around the world – and in animals and people. In the US, 97% of humans have PFAS in their blood. Sadly, PFAS chemicals are also toxic, and have been linked to many health problems.
😕
This image has not been loaded because of your cookie choices. To view the content, you can accept 'Non-necessary' cookies.
There are thousands of kinds of PFAS. You can't see PFAS pollution the same way you can see plastic pollution, because what sticks around are tiny molecules, made of atoms that are connected together.
Molecules of PFAS chemicals have chains of carbon and fluorine atoms. The carbon and fluorine atoms are connected so tightly that they just don't want to come apart.
Now scientists in the US have found a way to break down some PFAS chemicals. Their solution requires boiling PFAS with two other very common chemicals.* These chemicals can be found in just about any laboratory.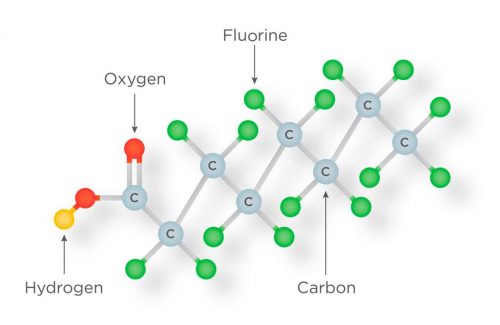 Dr. Brittany Trang, one of the scientists involved, said she didn't even want to test the idea at first. "I thought it was too simple," she said. But the process worked.
Attached to the chain of carbon and fluorine atoms, many PFAS molecules have a "head" made of other atoms. The new process made that head fall off. That allowed the chain of carbon and fluorine atoms to "unzip", breaking the bonds between them. The chemicals fell apart – most of them in just a few hours.
The research involved 10 types of PFAS, including two of the most common kinds. That's a big step. But there are over 12,000 different kinds of PFAS, so there's still a lot of work to do.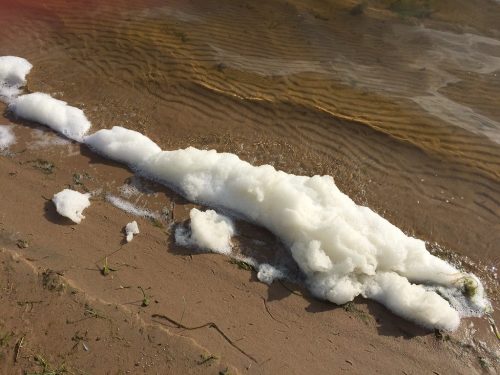 The researchers are trying to figure out how to easily process large amounts of PFAS.
It's important to note that the new method can only break down PFAS that have already been collected. Figuring out how to remove PFAS chemicals from the environment and collect them remains a huge challenge.
---
Did You Know…?
The challenge of cleaning up PFAS is not getting any easier. Scientists say that every year, over 50,000
tons
of PFAS are released into the
atmosphere
.
* The two common chemicals the scientists used were dimethyl sulfoxide (DMSO) and sodium hydroxide, which is also known as lye.