Young Men Race to Leave Russia As It Calls Up Soldiers
On Wednesday, Russian President Vladimir Putin announced that he was calling up 300,000 reserve soldiers to join in Russia's war on Ukraine. Reserve soldiers are people who have already served in Russia's military, but who can still be called up to rejoin the army.
Protests over the plan broke out in several large cities, despite Russia's strict laws to prevent protests. Over 1,300 protesters were arrested in Moscow and St. Petersburg.
The news caused many young men across Russia to try to leave the country. Tickets for flights out of the country quickly sold out for the next few days. Prices for the tickets that remained went sky high, with some costing as much as $9,000.
😕
This image has not been loaded because of your cookie choices. To view the content, you can accept 'Non-necessary' cookies.
There were long lines at Russia's border crossings, as people tried to leave the country. Traffic was backed up for nearly half a kilometer at Finland's border with Russia. Finland is the only European Union country bordering Russia that still allows Russians to enter as tourists.
Earthquakes Strike in Mexico And Taiwan
Mexico was hit by two strong earthquakes this week, one on Monday and another on Thursday. The center of both quakes was in Michoacán, a state in Mexico's west. Two people are reported to have died.
Monday's earthquake was stronger, with a magnitude of 7.6. It was the third time a severe earthquake has hit Mexico on the date September 19. Thursday's 6.8 magnitude quake was an aftershock of the first earthquake.
😕
This image has not been loaded because of your cookie choices. To view the content, you can accept 'Non-necessary' cookies.
Taiwan was hit by a 6.8 magnitude earthquake on Sunday. The quake brought down a three-story building and knocked a train off its rails. There were several injuries, and one person was killed.
Scientists Report That Earth Has 20 Quadrillion Ants
Scientists have come up with a new estimate of how many ants there are on Earth. They say there are at least 20 quadrillion ants. That's 20,000,000,000,000,000 ants.
Counting ants is never easy or exact. Scientists normally put out evenly spaced traps. By counting the ants that wind up in the traps, they can roughly calculate how many ants are in the general area.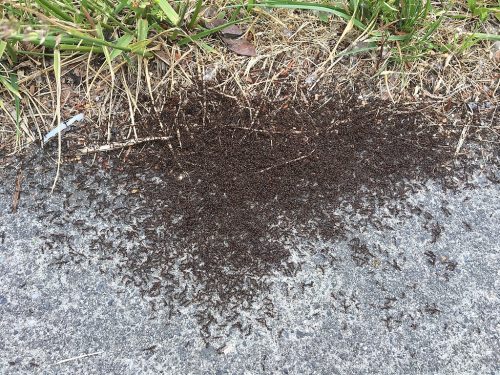 But to get an idea of how many ants there are on Earth, the researchers had to think bigger. So they did a "metastudy", collecting information from 489 scientific reports from around the world.
The scientists report that if you could weigh all of those ants, they would weigh more than all the wild birds and wild mammals on Earth combined. Another way to think of it is that the ants would weigh about the same as 20% of all the humans on the planet.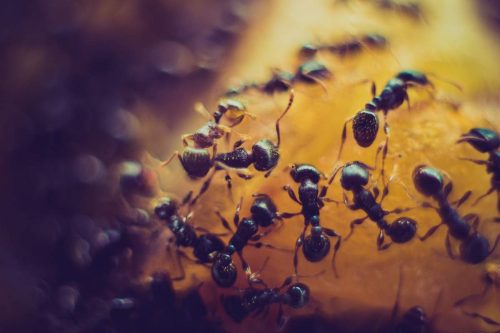 The researchers think their new number is probably low, but it's still far higher than scientists had believed before. There are over 15,700 kinds of ants that scientists know about, and many others that they don't. The researchers say we know the most about ants on the ground, but that little is known about the numbers of ants in trees or living underground.
The scientists point out that ants play a very important part in keeping our planet healthy. As the numbers of insects around the world are dropping, it's important to have some idea of how many insects there are.
---
Did You Know…?
If there are 20 quadrillion ants on Earth, that means there are about 2.5 million ants for every person on the planet.