Bristol —(Map)
For the first time ever, scientists are testing red blood cells grown in a laboratory on human volunteers. If the experiment is successful, the process could make it far easier to supply blood to people who need it – especially those with rare blood types.
For years, doctors have given blood to patients who need it to survive. These "transfusions" usually involve giving red blood cells to patients. Red blood cells do an important job: they take oxygen from the lungs and spread it through the body. People who suffer from some diseases need extra red blood cells to remain healthy.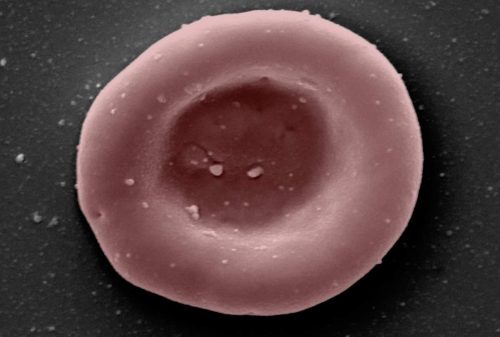 The blood used in transfusions comes from people who donate blood. Since our bodies are always making more red blood cells, donating blood doesn't cause problems for the person giving it. There is a constant demand for blood for transfusions, and there are often shortages.
Blood transfusions aren't as simple as taking blood from one person and giving it to someone else. There are several different blood types, and they don't all mix well. If someone gets a transfusion of the wrong kind of blood, their body will reject the blood cells, causing problems.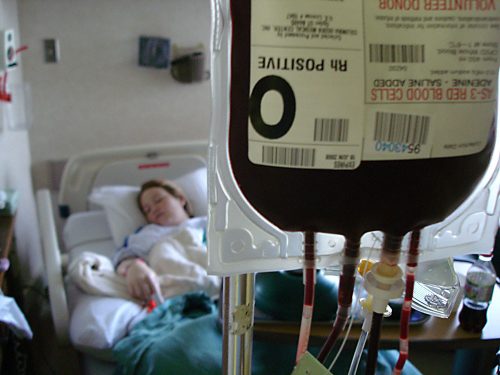 The new trial is being carried out in the the United Kingdom. The project is being run by the National Health Service's Blood and Transplant unit and the University of Bristol, along with other universities.
Cells and Stem Cells
Cells are the basic building block for living things. There are many different kinds of cells, and they serve different purposes. Stem cells are special cells that can develop into different kinds of cells, including red blood cells. Living cells can be kept alive and grown in a laboratory.
What's new in the experiment is that people are being given red blood cells that were created in a laboratory. The scientists used stem cells from a blood sample to grow billions of brand new red blood cells. So the red blood cells in the experiment never actually existed inside anyone.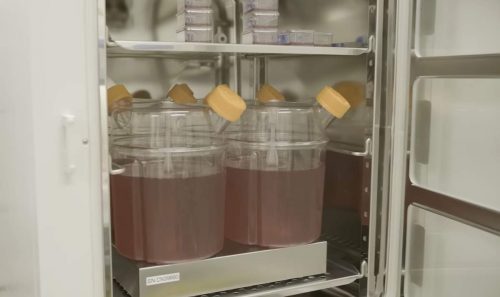 There are several reasons why this could be even better than a regular blood transfusion. For one thing, the red blood cells that are created can be adjusted for people with different blood types. That will be extremely helpful for people with rare blood types.
Also, the red blood cells created are brand new, meaning they last longer. Red blood cells live for about 120 days. A normal transfusion has red blood cells of all different ages. That means only a fraction of them are brand new. If the lab-created red blood cells last longer, it could mean that patients will need fewer transfusions.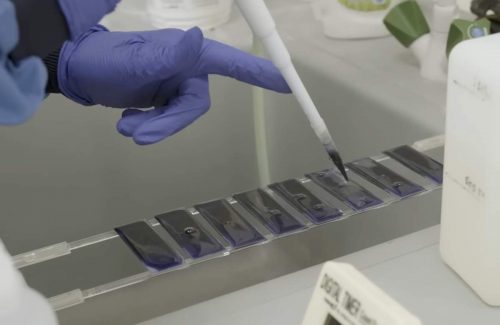 To test the safety of the lab-grown red blood cells, researchers have given a couple of teaspoons of lab-created blood to two healthy people. Both people seem to be doing just fine after the transfusions. In all, the red blood cells from the lab will be tested on 10 people, and compared to normal transfusions.
The new process isn't expected to replace normal blood transfusions, which will remain hugely important. Growing red blood cells in a lab is extremely expensive. And a lot of work and testing still needs to be done.
But if it's successful, in the future the process could make life much easier for patients who often need transfusions – even those with rare blood types.
😕
This map has not been loaded because of your cookie choices. To view the content, you can accept 'Non-necessary' cookies.