Every year, the President of the United States gives a speech to the full Congress. In the speech, the President talks about how the year has gone and about plans for the future. The speech is carried on radio, on television, and over the Internet.
This speech is called the State of the Union Address. "Address" is another word for "speech". Sometimes people write "SOTU" for short.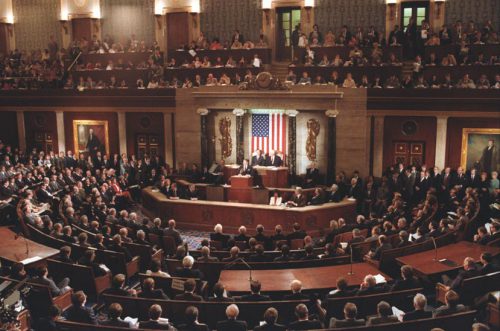 The constitution of the United States says that the President must give Congress news about how the country is doing. This speech is the way most Presidents do that. The President does not give the speech until he or she has been President for at least a year.