Roberts Creek, Canada —(Map)
On March 25, 2000, NASA sent a satellite into space. The satellite was called "IMAGE". NASA wanted to use it to study the magnetic field around earth. In 2005, NASA lost contact with the satellite and could not find or control it anymore.
Now the lost satellite has been found again, 12 years after it disappeared. A Canadian astronomer (a scientist who studies the sky) found it while looking for a different satellite. Scott Tilley, who likes to study the sky for fun, told the CBC, "As somebody who's loved space since being a kid, I'm happy to have contributed something positive."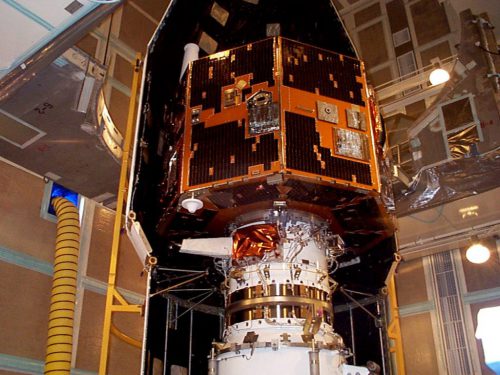 NASA has now been able to contact the satellite. But because the satellite is old, they are having trouble talking to it with their new equipment. If they are able to talk to the satellite, they may be able to get the important information that the satellite has been storing for the last 12 years.
😕
This map has not been loaded because of your cookie choices. To view the content, you can accept 'Non-necessary' cookies.