Nairobi, Kenya —(Map)
The President of Kenya, Uhuru Kenyatta, has done several things which make people worry about the freedom of his country. For many years, Kenya has had free and fair elections. The country also has had freedom of the press. This means that the government does not tell newspapers and television stations what they can and cannot say. But now the president has shut down television stations to keep them quiet. He has also arrested some of his opponents.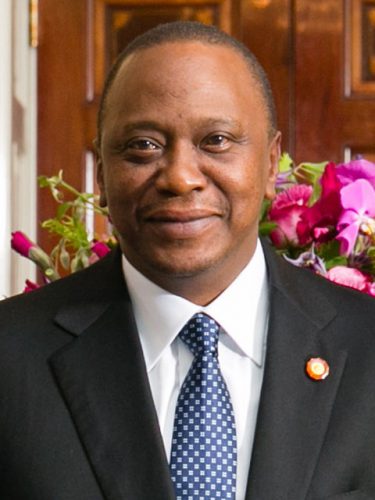 The problems started with the election for president last year. Raila Odinga lost the election to Mr. Kenyatta. But he said the election was not fair. Kenya's Supreme Court agreed. They said there should be a new election. But in the second election, Mr. Odinga quit. He said the election was still unfair. Because Mr. Odinga stopped running, Mr. Kenyatta won the election easily.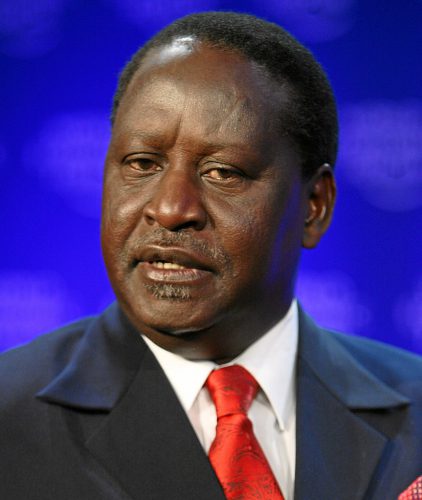 Mr. Odinga said that he did not accept the results. He said he would take an oath and swear to become "the people's president". Mr. Kenyatta's government said that would be against the law. They said it would be treason, a crime against the country. They also told news groups not to report about Mr. Odinga's oath.
But when the time came, television stations were broadcasting from the park where Mr. Odinga was going to swear his oath. The government shut the TV stations down so they could not show Mr. Odinga. Mr. Odinga continued and swore that he was now the "people's president". Some reporters were told that they would be arrested for trying to tell the story.
The Kenyan courts have now protected the reporters. The courts have also told the government that they must turn the TV stations back on. But so far the government is ignoring the courts.
This has many people very worried that Kenya will not have free elections or a free press anymore. They are also worried that the government might try to arrest Mr. Odinga. They are afraid that this might start big fights between people who support Mr. Odinga and people who support the president.
😕
This map has not been loaded because of your cookie choices. To view the content, you can accept 'Non-necessary' cookies.