Assam, India —(Map)
On Saturday night, a train ran into a herd of elephants. Four of the elephants were killed at once. Another elephant was badly hurt.
The driver of the train was going too fast. The train was running late and the driver was trying to make up time. Some people on the ground tried to warn the driver about the elephants by waving flashlights back and forth in the night. But the driver did not understand why they were waving flashlights. He ignored them.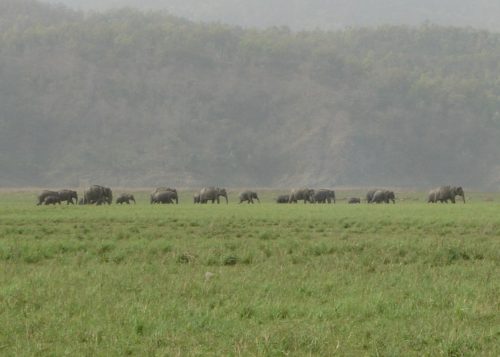 When the driver saw the elephants, he put on the brake. But it was too late. The engine had 14 cars behind it and could not stop quickly. The train hit the elephants. It killed two adult elephants and two baby elephants. Another elephant was badly hurt.
Train accidents with elephants are not unusual in India. Hundreds of elephants have been killed by trains over the last 20 years. Elephants face other problems, too. Much of the land where they usually roam has been cleared to make way for houses, farms, and roads. Now elephants must cross through places where people live. They also have to cross train tracks and highways.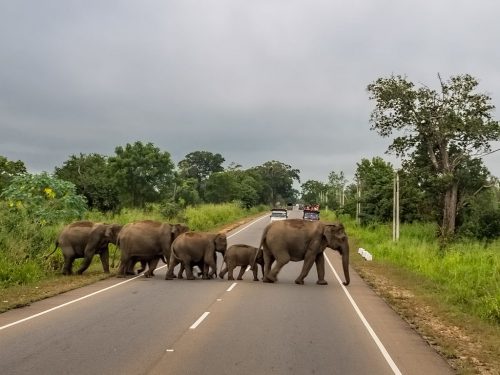 The area where the accident happened is a well-known elephant corridor. A "corridor" usually means hallway, but in this case it means a place where elephants often travel. Trains are supposed to go more slowly in an elephant corridor.
People who care about elephants in India are working to change things. They want the railways to take more steps to protect the elephants.
😕
This map has not been loaded because of your cookie choices. To view the content, you can accept 'Non-necessary' cookies.