San Diego, California —(Map)
Getting hit on the head can cause a serious injury. Sometimes, even if a person feels okay, they may have a brain injury called a concussion. Even a good doctor can have trouble telling if a person has a concussion or not. And if a person is not careful and gets hurt again while they have a concussion, the problems can be even worse.

Now there is a blood test that will let a doctor quickly find out for sure whether someone has a concussion or not. The test is called the Banyan Brain Trauma Indicator. The FDA , the part of the US government in charge of health, has just said that this test is now okay to use.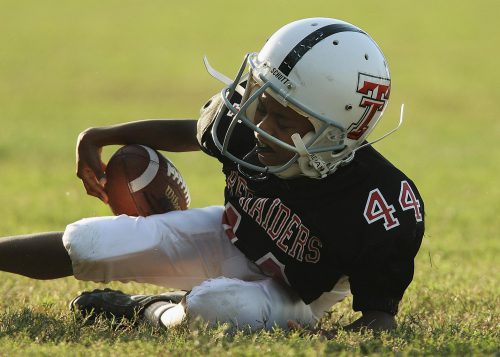 The new blood test is important for people who do work that is tough and active, like soldiers. It is also important for players of some rough sports like football. It will allow doctors to quickly test for a concussion without having to take someone to the hospital. It will also help many other people. In 2013, about 2.8 million people went to the hospital to be checked for a possible brain injury.
Up until now, doctors often had to use expensive machines to test for concussions. But using these machines too much can also be bad for a patient.
Right now the test can only be used with adults. But the company that made the test, Banyan Biomarkers, thinks that soon the test could also be used on children.
😕
This map has not been loaded because of your cookie choices. To view the content, you can accept 'Non-necessary' cookies.