Parkland, Florida —(Map)
A young man came into his old school on Wednesday and shot many people. 17 people died and many more were hurt. No one is sure why he did this. The shooting happened at Marjory Stoneman Douglas High School. The school is in Parkland, Florida, near Miami.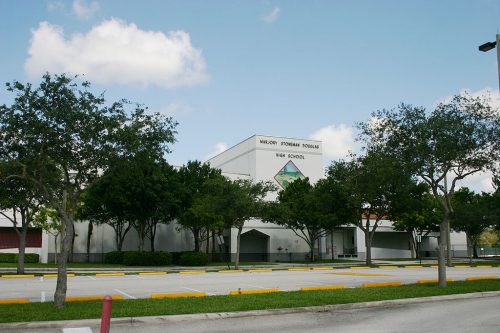 Just before the end of school on Wednesday, 19-year-old Nikolas Cruz came into the school with a semiautomatic rifle – a gun that lets a person shoot as fast as they can pull the trigger. He also had many magazines, which hold more bullets for the gun. After he came into the school, the man pulled the fire alarm. Some people think he did this to make people come into the hallways. He kept walking down the hallway, shooting at students and teachers.
During the shooting, many students stayed in their classrooms with their teachers, hiding under desks. They were safe. Some students ran out of the building. Many students had phones and took videos of the things that were going on. The gunman got away by mixing in with the students who were running away. Police caught him an hour later and he is in jail now.
Many people are saying that the US needs to work harder to control gun violence. Some people think that it doesn't make sense for someone to be able to buy a gun when they are not even old enough to buy beer. The US is one of the few countries in the world that has this problem. In most countries, guns like this are under tight control.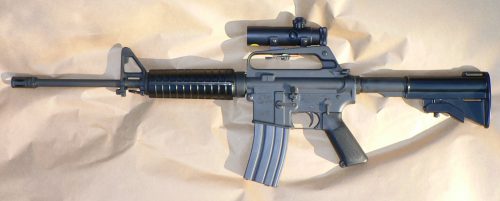 Many people are worried about how this will make students in schools feel. Even though there have been several school shootings in recent years, most schools are still very safe. But it is natural for students and parents to worry after an event like this. Watching TV reports about the shooting can be very hard for anyone, especially young children. Many doctors who help children with their feelings think it's not a good idea for kids to watch this news on TV. They also encourage kids to talk to their parents and teachers about the things that worry them.
Here is a site that has some ideas for parents or teachers who are trying to talk with young people about tragedies like this shooting: Help Kids Cope with Tragic News
😕
This map has not been loaded because of your cookie choices. To view the content, you can accept 'Non-necessary' cookies.