Wedge Island, Australia —(Map)
A woman walking on the beach in Australia found an interesting bottle. The bottle had a message inside that was 132 years old. That's the oldest message in a bottle ever found.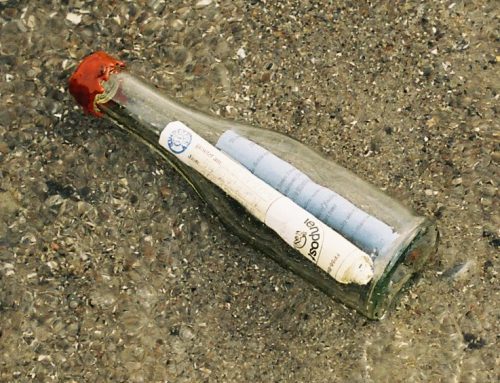 Bottles have been used to "send" messages for a long time. The messages are usually written on paper. The paper is rolled up and put into the bottle. After the bottle is closed tightly, it will float. The person sending the bottle throws it into the sea, usually from a boat. The bottle then floats around on the sea until it sinks or comes to land. Usually the bottles are never seen again. But sometimes they are found.
Tonya Illman was walking with a friend on a beach in Western Australia when she saw the colored glass bottle. She picked up the bottle, which was not round, but square. She looked inside and saw sand and something that she thought was a cigarette. Later, her son's girlfriend emptied the bottle out. They saw that the "cigarette" was actually a rolled up message. It was wet and tied with string.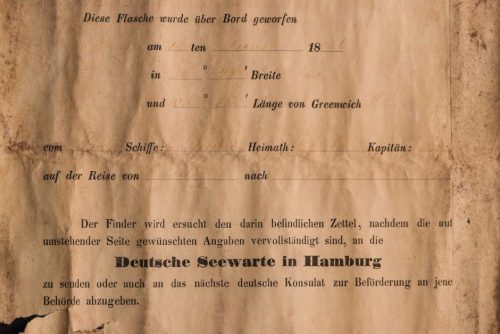 Later they dried the message and spread it out. It was a form printed in German. The handwriting on the form was light and hard to read. The paper said that the bottle had been thrown from a ship called the "Paula". The captain of the Paula threw bottles in the sea as part of an experiment to learn about ocean currents – how the water flows in the ocean. The message said the bottle was thrown into the sea in 1886, about 600 miles from the coast of Australia.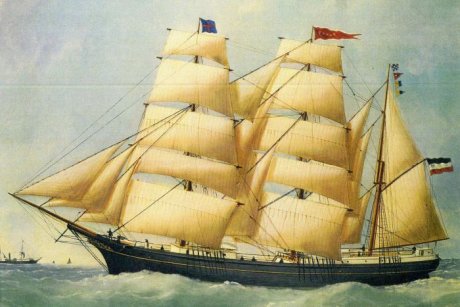 Illman and her husband did some research. They wanted to make sure the message and bottle were not fake. People in Germany agreed that the bottle and the message seemed real. They said that thousands of bottles had been thrown into the sea as part of the experiment. Only 662 messages were found and sent back to Germany.
Now Illman has loaned the bottle to a museum in Australia for the next two years.
😕
This map has not been loaded because of your cookie choices. To view the content, you can accept 'Non-necessary' cookies.