Frida Kahlo was an artist who never worried about what other people thought was pretty. Now the toy company Mattel has made a Barbie doll of Kahlo, and some people are not happy about it.
Frida Kahlo was an artist from Mexico who lived from 1907 to 1954. She was in a bus accident when she was 18 that hurt her back and left her in pain for most of her life. She wore a special brace for her back and later had to walk with crutches or use a wheelchair.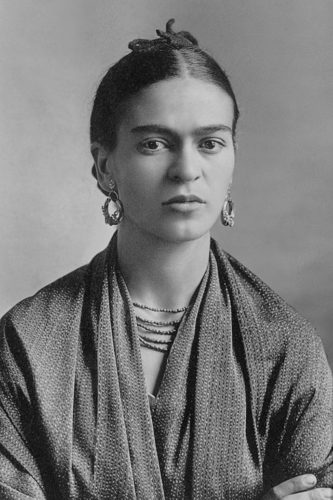 Kahlo's paintings were bright and colorful and used many ideas from common Mexican arts and crafts. Many of Kahlo's paintings were pictures of herself. She did not try to make herself look "pretty" in the pictures. In most paintings, her eyebrows look like one long eyebrow, called a "unibrow". In some paintings she has a small mustache.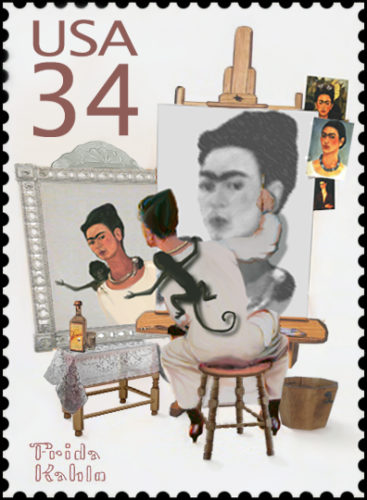 The toy company Mattel has now made a new Barbie doll based on Kahlo. The doll is part of a group of dolls that Mattel calls "Inspiring Women". The group also includes Amelia Earhart, the pilot, and Katherine Johnson, who used her math skills to help NASA . The company says they hope the dolls will help girls realize that they can do important things. But some people are not happy about the Frida Kahlo doll.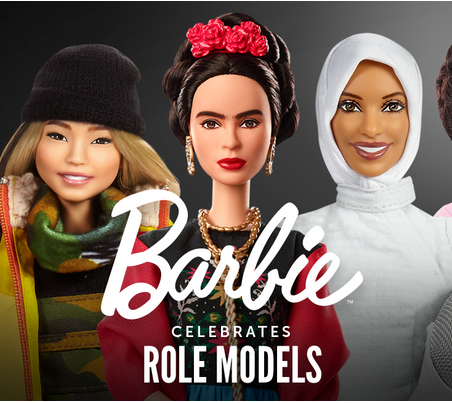 Mara Romeo is Kahlo's great niece. She wishes the doll looked more like her aunt really looked. "You don't turn a doll into Frida Kahlo by putting flowers in its hair and giving it a colorful dress," she told a newspaper called the Telegraph. "It doesn't have a real Mexican costume. It doesn't have a unibrow."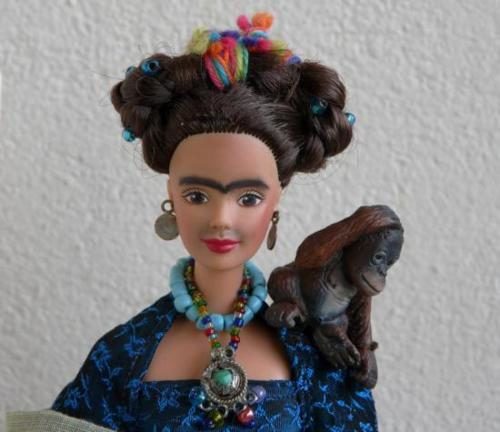 Kahlo has become much more popular in recent years. A movie was made about her life. She was part of last year's movie, "Coco". She has also been on a postage stamp. Many people think her story is important. They like her strength and the fact that she did not change the way she was just to make other people happy. These people are sorry to see that Mattel has changed the way Kahlo looks for the Barbie doll.