Mingora, Swat, Pakistan —(Map)
When Malala Yousafzai was 14, she was shot for working to help girls in Pakistan go to school. Ms. Yousafzai is now 20 and she has just finished visiting Pakistan for the first time since then.
Most people know Ms. Yousafzai as "Malala". She is the youngest person to win the Nobel Peace Prize. Ms. Yousafzai grew up in Pakistan at a dangerous time when girls were not allowed to do many things. A group of people called the Taliban were in charge then. The Taliban were very violent; they killed and hurt many people. The Taliban did not believe that girls should go to school.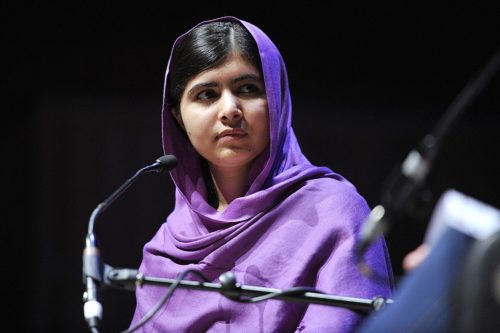 When she was 11, Ms. Yousafzai began writing a diary on the Internet. She wrote about the bad things that were happening. She also wrote about how important it was for girls to be able to go to school. Because her ideas could put her in danger, Ms. Yousafzai did not use her own name when she wrote her diary. But she also spoke in public, and said many of the same things. The Taliban did not like this. They began to threaten Ms. Yousafzai and her family.
In 2012, a man with a gun got on Ms. Yousafzai's bus after school and shot her in the head. Ms. Yousafzai was hurt very badly. She had to go to a hospital in England. After many operations, Ms. Yousafzai got better.
Ms. Yousafzai wrote a book about her life called, "I Am Malala". The book sold over two million copies. She worked with her father to start the "Malala Fund", which has given more than $6 million to help girls go to school.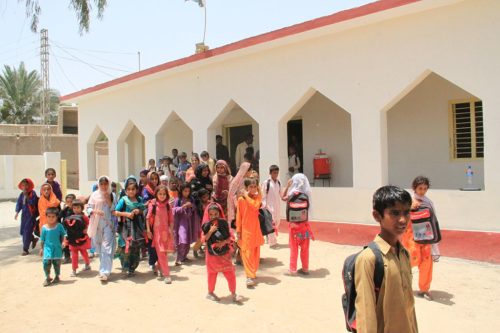 In 2014 Ms. Yousafzai won the Nobel Peace Prize. Now she lives in England, and is going to Oxford University.
This trip was Ms. Yousafzai's first trip back to Pakistan since she was shot. The Taliban has now been forced out of much of Pakistan. Pakistan's government wants to show that the country is safer now. But they were still worried about keeping Ms. Yousafzai safe.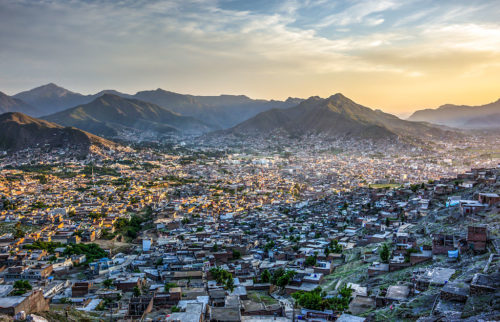 Many people in Pakistan still do not believe that girls should go to school. Some people in Pakistan think that Ms. Yousafzai works for another government, like the US or the UK. The main religion in Pakistan is Islam, and some people feel like Ms. Yousafzai doesn't respect that religion.
"I'm just so happy to be home and to put my feet on this land again," Ms. Yousafzai told the BBC. "…I love Pakistan and I am Pakistani and I want a better future for this country."
😕
This map has not been loaded because of your cookie choices. To view the content, you can accept 'Non-necessary' cookies.