New Delhi, India —(Map)
As winter comes to the northern part of India, the air pollution in the capital city of New Delhi is reaching levels that are too dangerous to breathe. The problem is so bad that schools have been closed, and people are being told to stay indoors.
One way to measure air pollution is the US Air Quality Index (AQI). It goes from 0 to 500. Zero is "Good", 150 is "Unhealthy", and from 300 to 500 is "Hazardous" (dangerous). Last Friday, the air in New Delhi measured around 480.
The air pollution, or "smog", holds dangerous chemicals, as well as billions of tiny bits of dust and pollution. These tiny particles, which can be smaller than 1/30 of the width of a human hair, are especially dangerous.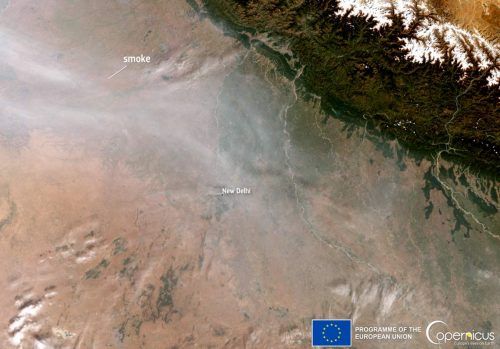 Breathing brings these particles deep into the lungs, where they can cause many different sicknesses, from coughs, headaches, and sore throats to asthma, lung problems, and even cancer. A recent study by the University of Chicago suggests that on average, people in Delhi could live nearly 12 years longer if the city's air was clean.
Delhi's smog problems are always worse in winter, when winds slow down, and colder air sinks closer to the ground, bringing the smog down with it.
Last Thursday, the Delhi government stopped all construction work that wasn't essential. People driving older, polluting cars and trucks are being fined. Last Friday, schools in Delhi were closed, and will remain closed through Friday, November 10.
😕
This image has not been loaded because of your cookie choices. To view the content, you can accept 'Non-necessary' cookies.
People have been warned not to go outdoors without a mask. The government is using trucks that spray water to try to help clear the air. Many people are buying air cleaning machines to run inside their homes, since the smog can even come in through small cracks.
The burning of highly-polluting coal is responsible for a large part of Delhi's smog problem. That won't change any time soon.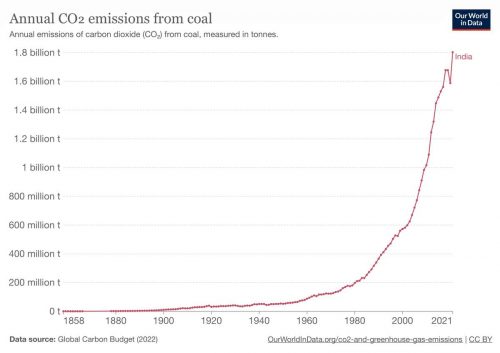 Another cause of the pollution comes from farmers in nearby areas, who clear their land by burning the straw covering their fields. This has been banned, but farmers are still doing it. On October 29, over 1,000 farm fires were reported in the state of Punjab. These fires create huge amounts of smoke, which wind up collecting in cities like New Delhi.
In October, India created a special group to focus on air pollution issues. The group brings together people from 28 government departments, and the idea is to focus on solving air pollution problems as they happen.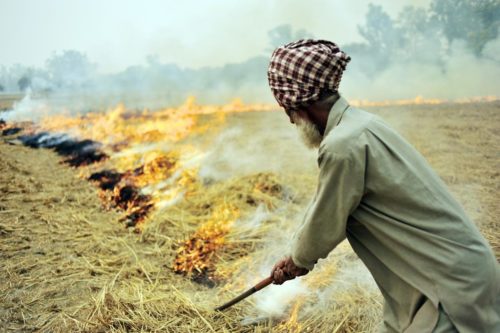 In 2021, two $2 million "smog towers" were built in Delhi. Each had 40 giant fans to help clean the air. Scientists say the towers don't actually work very well.
No matter how bad the city's air pollution problems are, they almost always seem to get worse during the country's Diwali (festival of lights) celebration. The festival has long been celebrated with fireworks, even though the use of fireworks has been banned by the city. Many people in Delhi are preparing themselves for the air to get even worse when Diwali begins in the second week of November.
---
Did You Know…?
The smog is also affecting the Cricket World Cup sporting event, which is being held in India. Some training sessions have been canceled, and the organizers have decided to stop using fireworks for their celebrations.
😕
This map has not been loaded because of your cookie choices. To view the content, you can accept 'Non-necessary' cookies.