Perth, Australia —(Map)
Scientists at Curtin University in Australia say that the world's oldest known spider has died. The trapdoor spider, known as "Number 16", was 43 years old.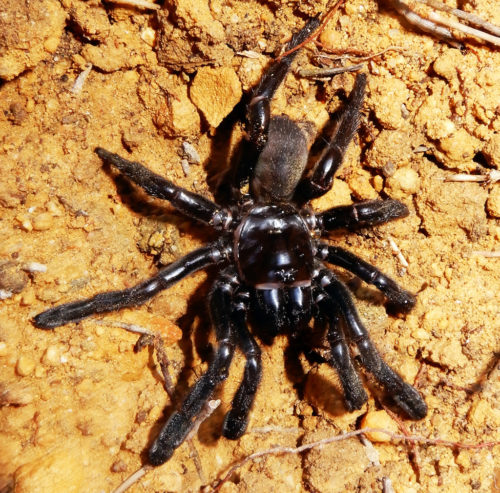 Trapdoor spiders live in a burrow (small tunnel underground). Some kinds of trapdoor spiders cover the opening to their burrow with a lid, which is often made of mud. They can attack a passing insect from their burrow. After that they can quickly get back in the burrow, and close the lid.
In 1974, Professor Barbara York Main found a young female trapdoor spider in Western Australia. The spider was a special kind of trapdoor spider, known as Giaus villosus. Ms. Main made a note of where that spider and others lived. She gave the spiders numbers to keep them straight.
Ms. Main, who is now 88, watched Number 16 and other spiders for years and years. Now scientists at Curtin University are keeping Ms. Main's work going. Together, they have learned a lot about how these spiders live.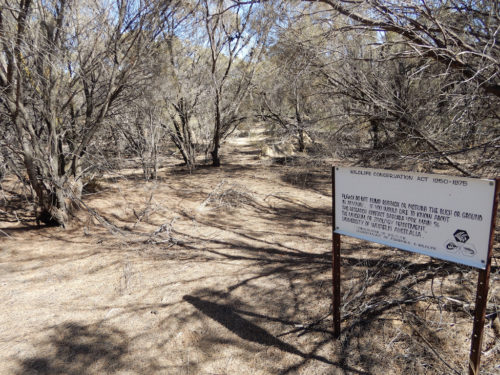 Female trapdoor spiders usually stay in or near their burrow for their whole life. Male trapdoor spiders leave their burrows when they are old enough to look for a mate. This is usually some time after they are about seven years old. After the males mate with a female, they die.
The females are able to live for a long time because they don't move much. And because they don't move much, a little bit of food lasts them for a long time.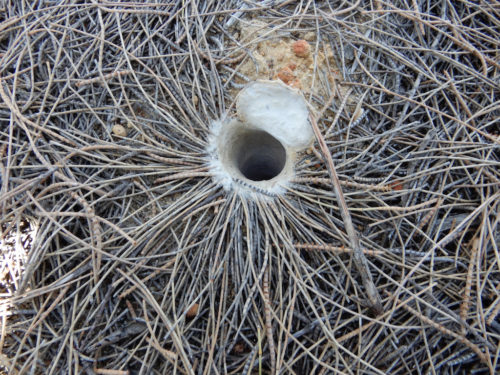 Leanda Mason, one of the scientists at Curtin University said that as far as they know, Number 16 is "the oldest spider ever recorded." Before this, the oldest known spider was a 28-year-old tarantula in Mexico.
Number 16 probably could have lived even longer, if she had not been killed by a wasp. "We were hoping she could have made it to 50 years old," Ms. Mason said.
The scientists say that it is important to keep studying the spiders. They want to learn how trapdoor spiders will be affected by climate change and by humans taking over natural land.
😕
This map has not been loaded because of your cookie choices. To view the content, you can accept 'Non-necessary' cookies.