El Paso, Texas —(Map)
Shamika Burrage is a soldier in the US Army. She lost her left ear in a car crash two years ago. Now she has gotten a brand new, real ear. It grew inside her arm.
This new way of replacing a missing ear may sound strange, but doctors are excited about how it might help other people in the future. It is a very complicated way of fixing the ear, but in the end, the ear will look natural. And it will be natural – the whole ear will be made out of the soldier's body.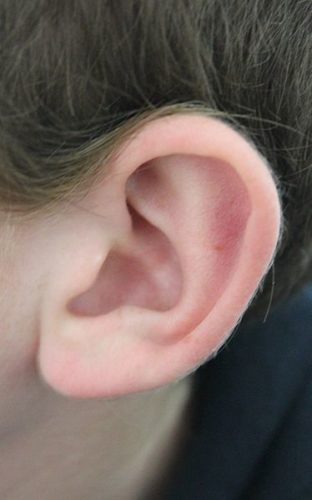 Human ears get their shape from cartilage. Cartilage is softer than bone, but stiffer than muscle. There is cartilage in many places in the body where humans need a strong shape that can bend or move. There is cartilage in the human ears, nose, and ribcage. Cartilage also covers the end of large bones where they connect to other bones. This happens at the knees, for example.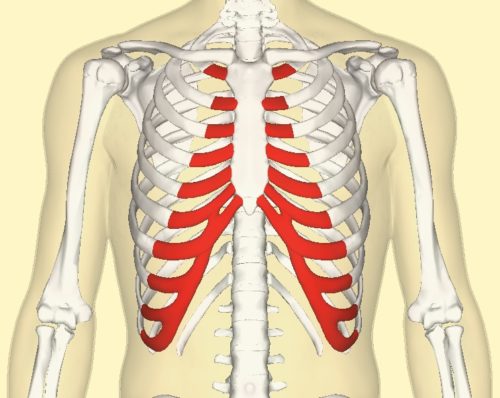 To make the ear, doctors took thin layers of cartilage from the ribcage. There is a lot of cartilage in the ribcage, so taking a little bit doesn't matter so much. Then the doctors slowly built the shape of the ear by putting the layers of cartilage on top of each other.
But because cartilage is part of the body, it needs to be kept inside the body to stay alive. So doctors put the layers of cartilage back under the skin to keep them alive and let them grow together. Often they put the cartilage under the skin behind the ear. This way of building part of an ear out of cartilage is not new.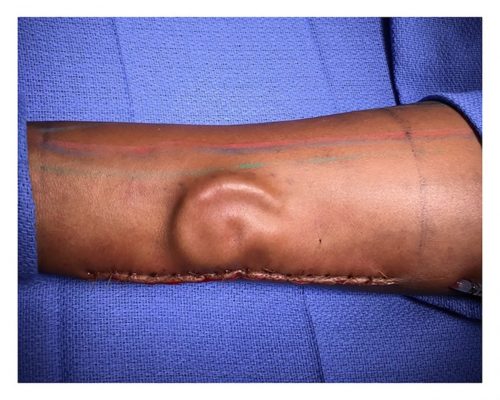 For Ms. Burrage, though, the doctors weren't just replacing a little piece of cartilage. They needed to replace the whole ear. That meant that they needed to make sure blood could flow to the ear. To do this, the doctors placed the cartilage for Ms. Burrage's new ear under the skin on the lower part of her arm. They made sure blood could flow to and from the new ear. They also made sure she would be able to feel things in her new ear.
Ms. Burrage's new ear is now in the right place. She still has two more operations before she is completely finished. But she is happy about the new ear. "It's been a long process for everything, but I'm back," she said.
😕
This map has not been loaded because of your cookie choices. To view the content, you can accept 'Non-necessary' cookies.