Washington, DC —(Map)
Justice Anthony Kennedy has said that he is leaving the US Supreme Court. This means that President Trump will get to choose another judge for the most powerful court in the US.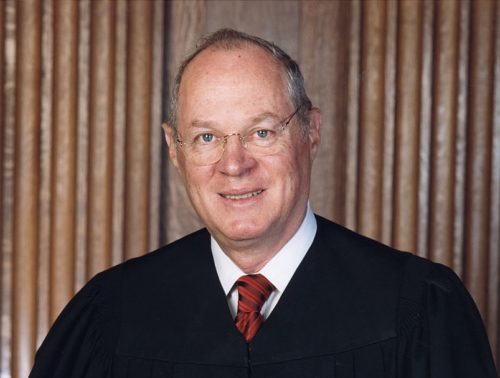 The Supreme Court is the highest court in the US. There are nine judges on this court, called "justices". Together, they decide which US laws are okay and which ones are not. Supreme Court justices are chosen by the president, and the US Senate must agree with the choice. Once the justices are chosen, they keep their jobs for the rest of their lives, or until they decide to quit.
The Supreme Court usually makes decisions on difficult problems – things that many people disagree about. For example, the court has made decisions about how people are treated, who can get married, and even how to define what a "person" is.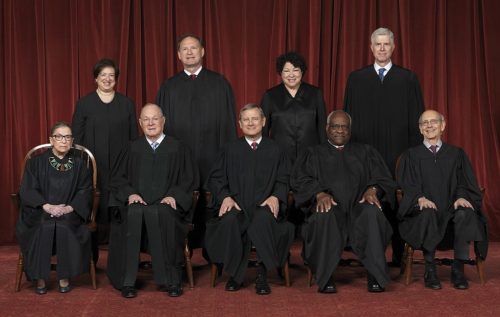 Choosing a new Supreme Court justice is a big deal for many reasons. Governments can change quickly because there are always more elections. But justices stay on the Supreme Court for a long time. The average is 16 years – twice as long as a person can be president.
Choosing a justice is also important because the Supreme Court makes big decisions and because there are only nine people on the court. The vote of a single justice can make a difference in the lives of millions of people.
Often, the way people feel about an idea is connected to their political party . Justices who make decisions that Republicans often like are called "conservative". Justices who make decisions that Democrats often like are called "liberal". Justices who are somewhere in the middle are called "moderate".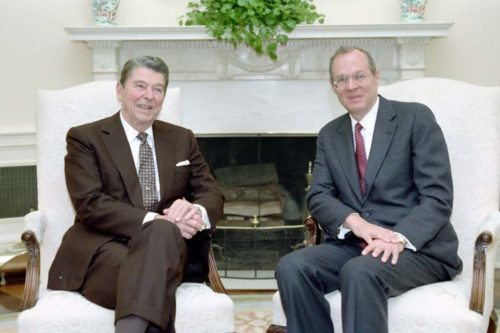 Justice Kennedy, who served for over 30 years, was a conservative who often voted more like someone in the middle. He was known as a "swing" vote, because if the other justices were split 4-4 on a problem, Justice Kennedy's vote would decide which way the court would vote.
President Trump says he has a list of about 25 people that he is thinking about choosing as the new justice.
Although President Trump has been president for less than a year and a half, this is his second chance to choose a Supreme Court justice. It is unusual for a president to have the chance to choose two justices of the Supreme Court in such a short time.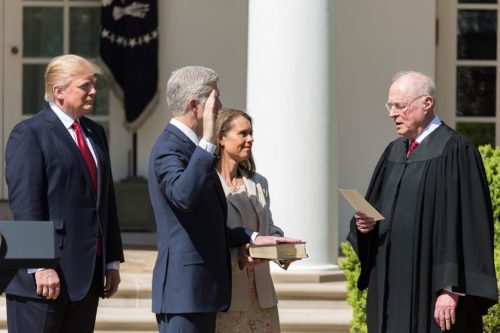 In 2016, when Barack Obama was president, there was an opening on the Supreme Court. But Republican Senate leader, Mitch McConnell blocked Mr. Obama's choice for justice until Mr. Trump became president. That is how Mr. Trump was able to add Neil Gorsuch to the Supreme Court last year. Mr. McConnell later said that this decision was one of the most important ones in his time as a senator.
Because Mr. McConnell decided to wait until after the 2016 election the last time a justice was chosen, Democrats say that a new Supreme Court justice should not be chosen until after the 2018 elections. That might give them a chance to win the Senate, so they could have more power over who becomes the next Supreme Court justice.
😕
This map has not been loaded because of your cookie choices. To view the content, you can accept 'Non-necessary' cookies.