Washington, DC —(Map)
President Donald Trump has selected Brett Kavanaugh as his choice to join the Supreme Court – the highest court in the US. Mr. Trump introduced Judge Kavanaugh and his family at the White House last night.
If the US Senate agrees, Judge Kavanaugh will fill an opening created when Justice Anthony Kennedy told Mr. Trump that he would leave the court.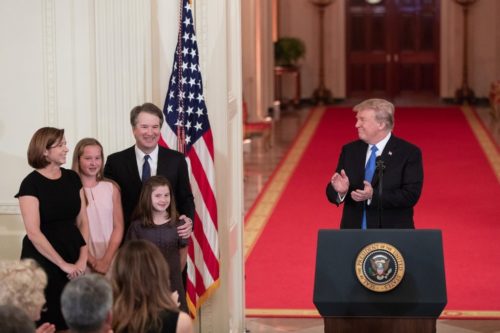 Choosing a justice (judge) for the Supreme Court is important. There are only nine justices, and once judges are on the court, they are part of it for the rest of their lives, or until they quit.
The Supreme Court makes decisions on big, difficult problems that affect the whole country. The vote of a single justice can make a difference in the lives of millions of people. In 2000, it was a Supreme Court decision that made Republican George Bush president instead of the Democrat, Al Gore.
Even though judges are chosen and not elected, they are still very political. Both Republicans and Democrats want judges on the courts who make decisions that they like. Choosing judges is one way to make changes that last a long time.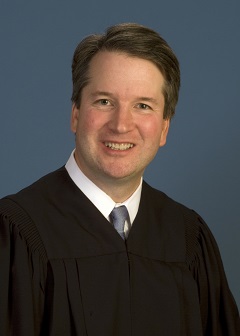 Republicans like Judge Kavanaugh a lot. He used to work for Justice Anthony Kennedy, the man he might be replacing. In the late 1990s, Mr. Kavanaugh worked to try and get rid of President Bill Clinton, a Democrat. He worked to get Mr. Bush into the White House in 2000. After that, he worked closely with Mr. Bush in the White House.
Many people think that the work that Judge Kavanaugh has done will make it hard for the Senate to agree to put him on the court. When Mr. Bush chose Mr. Kavanaugh as judge for a different court in 2003, it took three years before the Senate agreed.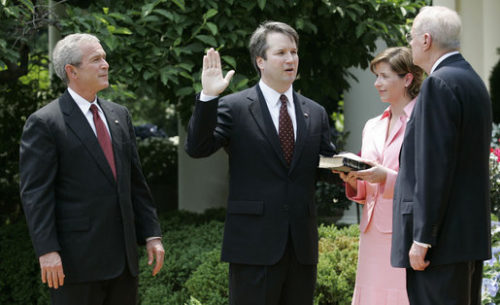 This time, the voting will be very close. Most Republicans support Judge Kavanaugh, and many Democrats have already said that they will vote against him. Whether Judge Kavanaugh becomes a Supreme Court justice or not may depend on the votes of just one or two senators.
Mr. Trump is hoping to make big changes in the country by choosing judges. Judge Kavanaugh is the second Supreme Court justice that Mr. Trump has chosen. Last year, he was able to add Justice Neil Gorsuch to the Supreme Court.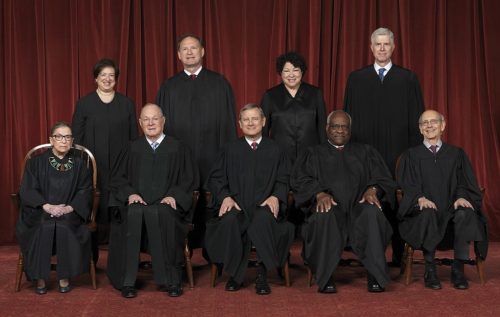 Mr. Trump has also been able to choose many other judges for lower courts. Republicans blocked President Barack Obama's choices for judges, so that Mr. Trump had more than 100 empty spots on the courts that he could choose someone for.
When Mr. Obama tried to choose a justice for the Supreme Court in 2016, he was stopped by Republicans. They said it wouldn't be fair to choose a new judge before the election. Now Democrats say that a new Supreme Court justice should not be chosen until after the 2018 elections. It doesn't seem likely that the Republicans will wait.
😕
This map has not been loaded because of your cookie choices. To view the content, you can accept 'Non-necessary' cookies.