The US Navy has changed its rules about the way women can wear their hair. Now women can wear ponytails and some other hair styles as long as they are neat and safe.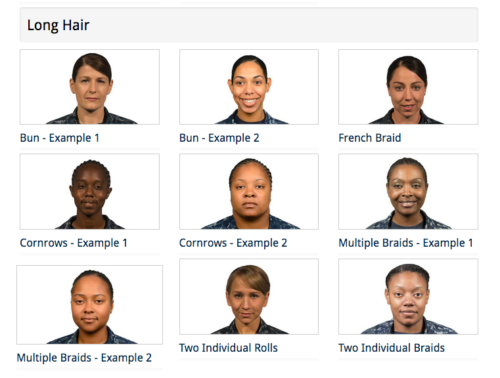 The Navy has very strict rules about how people must dress and how they can wear their hair. Part of the reason for this is that they Navy wants their sailors to look neat. But another, more important reason is safety. When sailors are working, they need to be able to move freely. They may need to wear helmets or masks. They also often work around machines which could be dangerous if clothes or hair got caught in them.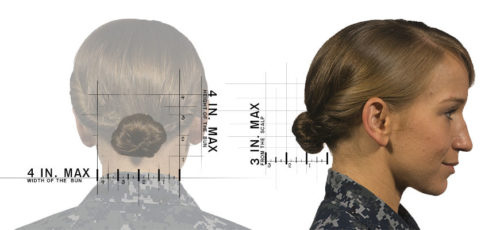 Many female sailors had been asking for these rule changes. Women have been working in the Navy in some ways for over 100 years. But since the 1970s, they have been active in all areas. The Navy has been adjusting to this after only having men in many of the active jobs for so long.
The new changes allow women to wear ponytails and several other hair styles. Many of the styles will help black women and others with thicker hair. Some women with thicker or curly hair have had trouble making their hair match the old rules.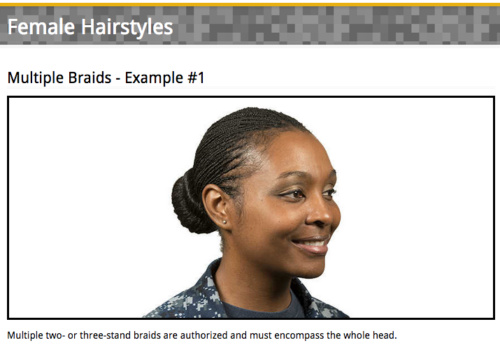 The Navy has created a special 3-D hair style viewer on the Internet so that women can learn the details of the new hair styles. As usual, the Navy has quite a few rules about how the hair styles can be worn.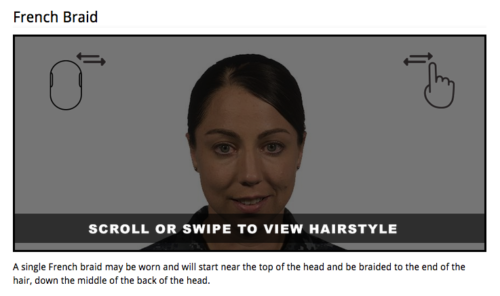 Soon after the Navy changed the rules for women's hair, some men in the Navy asked for a change of their own. They want to be allowed to have beards.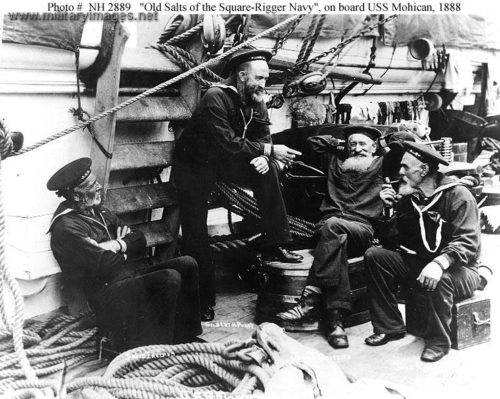 In the past, men in the Navy were allowed to have beards. That stopped in 1984 because the Navy wanted to make sure that masks which help with breathing would fit well. Men are still allowed to have a mustache as long as it is neatly trimmed.