Flamborough, Ontario, Canada —(Map)
A farm that opened its sunflower fields to picture takers was forced to close down after it got flooded by crowds of people who found out about the farm through social media.
Bogle Seeds is a farm near Toronto, Canada. Brad Bogle runs the farm with his father and mother. The farm has been run by the same family since 1874.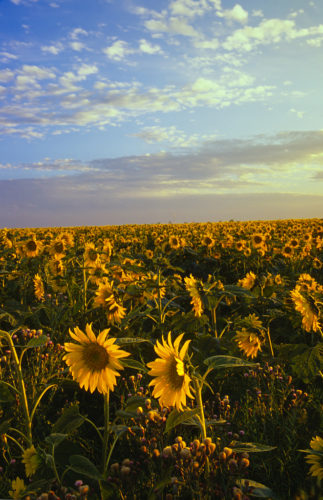 The Bogles began growing sunflowers in 1970. They don't grow them every year, but they grew them in 2015. That's when they first opened their farm up to people who wanted to take pictures among the sunflowers. They charged $7.50 per person and allowed children to come in free.
The first year went well, but they learned that they needed to create a parking area so that people wouldn't need to park by the side of the road.
This year the Bogles grew sunflowers again. They created a parking lot with space for 300 cars. They opened the farm to visitors on July 20. A few hundred people came the first week. Mr. Bogle said, "Everything was great…"
Happy Friday! Took the morning off to be with flowers, bees and friends ? ? ☀️ #bogleseeds https://t.co/0rmr50s6t6 pic.twitter.com/WMgPRG4bGW

— Melissa Lowry (@MelissaLowry_) July 27, 2018
But after those people went home and shared their pictures on social media, everything changed. People posted their pictures on sites like Instagram, Facebook, and Snapchat. After other people saw those pictures, suddenly everyone seemed to want to go visit the Bogle's farm.
On Saturday, July 28, the Bogles knew that something was different when people started showing up early in the morning before their farm was even open.
After the first hour of business, their parking lot was full. People started parking along the side of the road, sometimes over half a mile (one kilometer) away.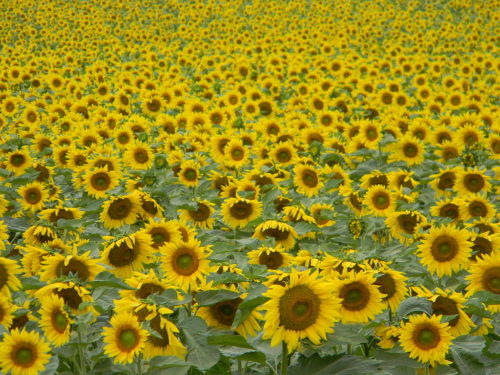 The Bogles were having trouble with the people in their fields. The crowds knocked over the plants as they walked. Some people were breaking off the sunflowers to use in their pictures. A few people even took the flowers away with them.
Around 2:30 p.m., the police told the Bogles that they needed to shut down. They said there were too many people and it was too dangerous. Police think around 7,000 people came that day. They said some families with young children were trying to cross four lanes of busy traffic on a highway just to see the sunflowers.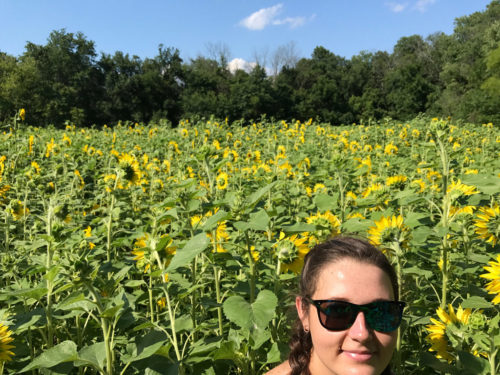 Most people were not happy when the Bogles told them that the farm was closed. Many people complained that they had driven for hours to take pictures among the sunflowers. Some people even got angry. But other people seemed to understand the problems that the visitors had caused for the Bogles. Some people even tried to help clean up the mess that other people had left.
The Bogles feel like they have learned their lesson. They have decided that they are not just closing their farm to picture takers for now – they are closing it forever. But they are still open for their main business – selling seeds.
😕
This map has not been loaded because of your cookie choices. To view the content, you can accept 'Non-necessary' cookies.