If you've got a cell phone, and you're in the US, then you'll probably get a text message from the president this afternoon. The US is testing emergency alerts from the president as a new part of its Emergency Alert Service (EAS).
The US has had an emergency alert service for years, starting with messages played on radios and TVs. When cell phones came along, the US, like many places around the world, added Wireless Emergency Alerts (WEA). Using WEA, the government can send emergency messages to cell phones.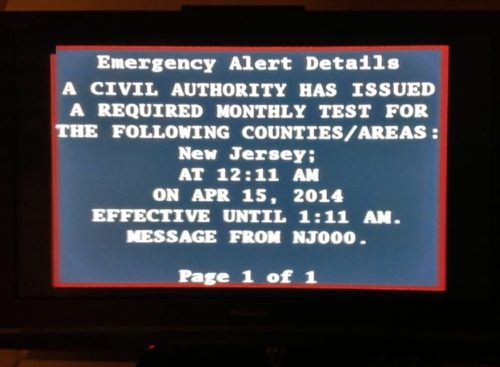 Before today, WEA messages in the US were meant to warn people about missing children, dangerous weather, or other serious safety problems. Starting today, special messages from the president will be added to that list.
At 2:18 p.m., Eastern time (11:18 a.m. on the West Coast), the US government will begin testing a new kind of warning message called a presidential alert.
Phones that can get WEA messages (most recent phones) will make a loud sound and vibrate. This will be repeated. Then a special message box will appear on the screen. The message will say: "Presidential Alert – THIS IS A TEST of the National Wireless Emergency Alert System. No action is needed."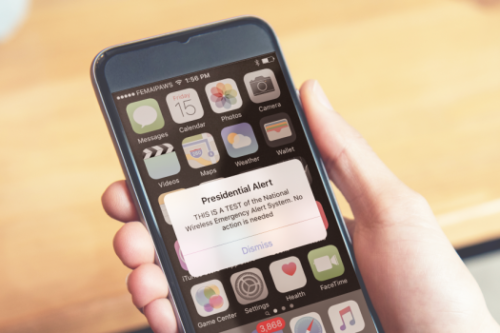 Phones that are turned on and are in a location that has cell service should get the message within 30 minutes of the start time.
This test was first planned for September 20, but the test was delayed because there was a real emergency at the time – Hurricane Florence. The EAS does not get tested during real emergencies.
Unlike the other kinds of warning messages, there is no way to turn off a presidential alert. Since today's alert is just a test, the message will not actually be from US President Donald Trump. But the idea that Mr. Trump could send a message whenever he wants to is upsetting to some people.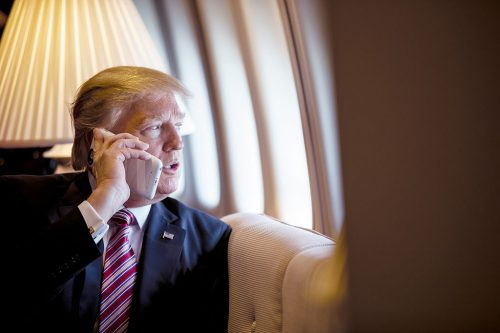 In the past, most US presidents have usually thought carefully about the things they said in public. Mr. Trump does not always seem to give a lot of thought to the things that he says, especially in the many messages that he posts on Twitter. Some people are concerned that Mr. Trump might use the presidential alert in ways that it was not meant to be used.
A person who is familiar with the system says it will only be used for "true emergencies when we need to get the public's attention." Still, some people have sued the US government, saying that they do not want to be disturbed by the president.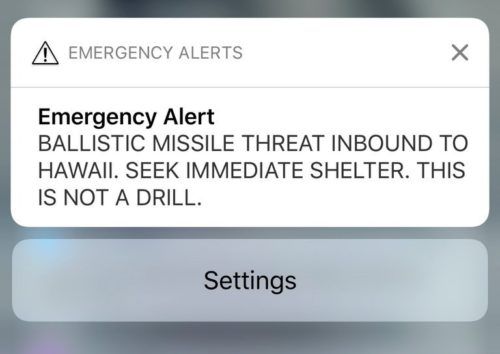 Governments are starting to understand the problems that can come with the ability to send messages to many people very quickly. In January, a message went out by mistake in Hawaii, saying that the state was under attack. This was not true, but the message had many people very worried. It was more than a half an hour before another message was sent out explaining that the first message was a mistake.