Melbourne, Australia —(Map)
Do you have trouble remembering things that you've read? Scientists at RMIT University in Melbourne, Australia have come up with a new font that can help you remember – by making words harder to read.
Fonts are used to make letters look a certain way on computers or in books and magazines. If you're writing a report, you can give a different look to the words in your report by choosing a different font. For example, you can make them look like they might look in a book, or you can make them look like handwriting or the lettering in a comic book. Some fonts even make the "letters" look like funny shapes or drawings.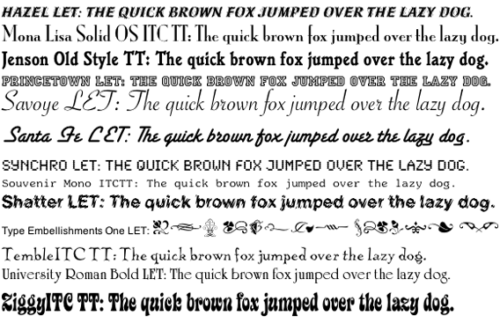 Scientists who study how humans learn have discovered that people often remembered things better if it was a little bit harder for them to read. The scientists learned that if you are reading words that are faded or scratchy, your brain has to work a little bit harder to make sense of the words that your eyes are seeing. This extra work helps your brain remember the ideas better.
Now professors at RMIT in Australia have taken this idea and created a font just for remembering things. The font, called "Sans Forgetica" is a little bit hard to read, on purpose.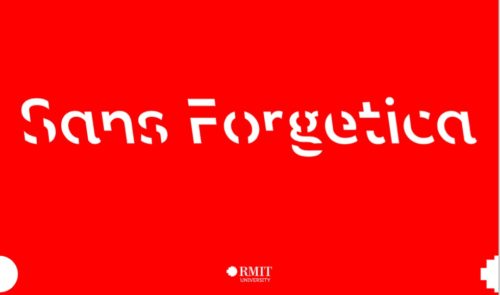 The name of the font is a joke of sorts. "Sans" means "without". When it's used for fonts, "sans" usually describes a font with simple lines and no extra decorations. "Forgetica" sounds a lot like the famous font "Helvetica". But taken together, the name Sans Forgetica means, "Without Forgetting".
There are two main things that make the font hard to read (and easier to remember). Probably the most obvious one is that all of the letters have gaps or holes in them. When the letters have these gaps, the brain has to fill in the gaps to recognize the letter. This makes readers slow down and concentrate as they read.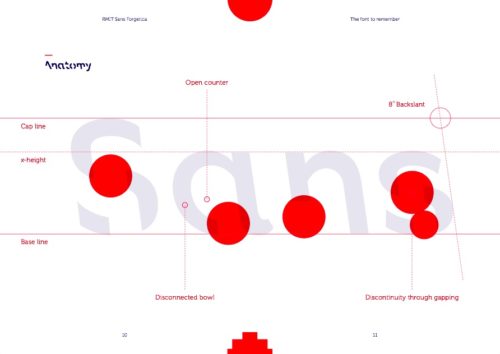 The other surprising thing about Sans Forgetica is that it slants backwards. You may be used to seeing words written in italics – letters that slant toward the right. But Sans Forgetica slants the other way, which is very unusual. Stephen Banham, who helped create the font says, "Backslants are only used, in fact, in maps to indicate the position of rivers."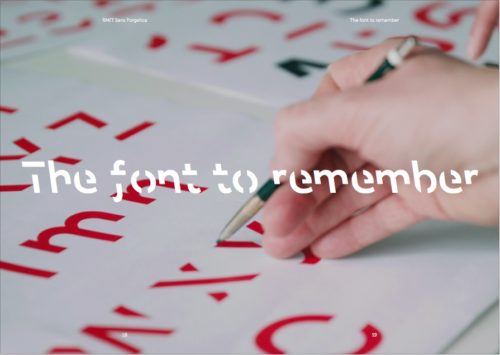 When someone creates a new font, they often sell it. But RMIT is giving away their font for free, hoping that it will help students and other people who need to remember things. Sans Forgetica, which RMIT is calling "The font to remember", can be downloaded at sansforgetica.rmit.