Baikonur, Kazakhstan —(Map)
On Thursday a rocket carrying two astronauts to the International Space Station (ISS) had a major problem two minutes after launching. The astronauts returned to Earth safely in an emergency landing. Roscosmos, the group that is in charge of space flight for Russia, is now trying to find out what happened.
On Thursday at 4:40 in the morning, a Russian Soyuz rocket took off from Baikonur, Kazakhstan. Like most rockets, it used several "boosters" to go into space. Booster rockets push the main spacecraft up and then fall back to earth when their fuel is gone.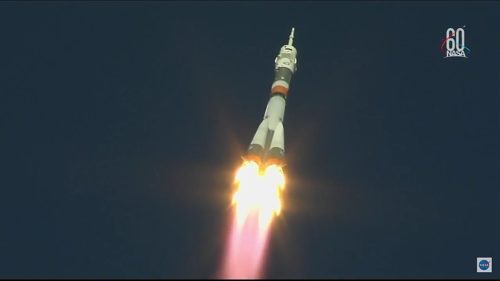 But on Thursday, as the first booster separated from the second one, the two bumped into each other in an unexpected way. The rocket has an emergency system that shoots the astronauts out of danger in a protected "capsule" if there is a problem.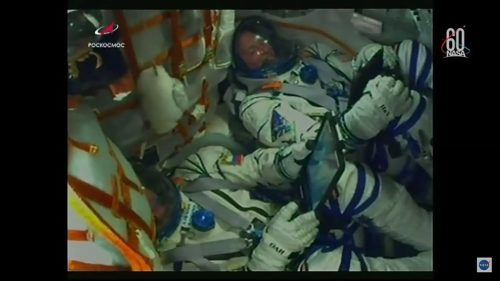 The two astronauts, Alexey Ovchinin from Russia and Nick Hague from the US, landed safely about 300 miles (480 km) from where the rocket took off. The emergency trip was dangerous and fast. During their fall, the two astronauts experienced pressures equal to almost seven times the gravity of earth. The capsule was slowed down by a parachute as it got close to the earth.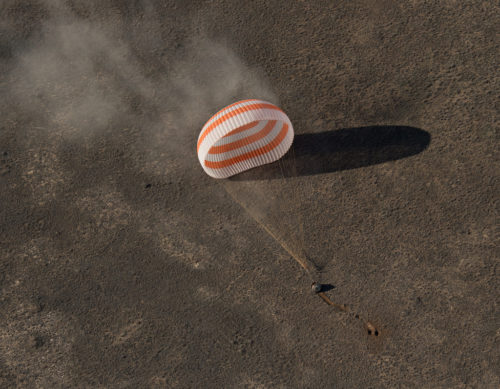 Rescuers from Roscosmos soon found the two astronauts and brought them back to Baikonur for medical checks. Both men were fine. Later the two were taken to Moscow.
Roscosmos has stopped all Soyuz rocket launches until they learn exactly what caused this problem. This was the worst accident the Russian space program has had since 1975.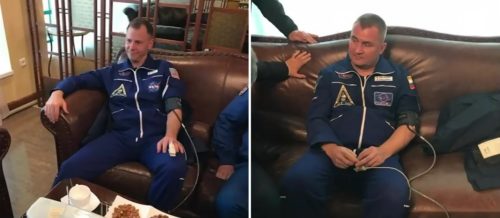 There are still three astronauts on the ISS. They have enough food and other supplies to last for a long time. It is still possible to send more food and supplies to the ISS if they are needed. NASA has said that now the astronauts on the ISS will be asked to do slightly different jobs. They will have to do less science and more work to take care of the ISS.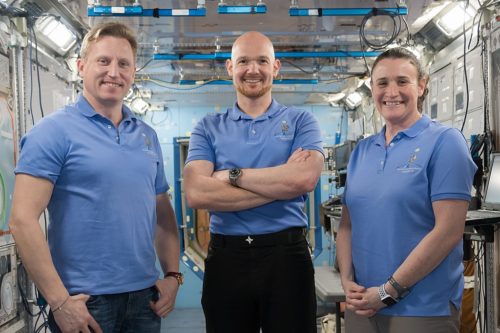 The problems with the Russian rocket show clearly how limited the US space program is for getting things into space. Since NASA stopped its Space Shuttle program in 2011, the US has had to count on Russia to carry its astronauts into space.
NASA is working with the private space group SpaceX to create rocket systems that can carry astronauts, but these are not ready yet. The earliest tests for these systems are planned for 2019.
😕
This map has not been loaded because of your cookie choices. To view the content, you can accept 'Non-necessary' cookies.