Istanbul, Turkey —(Map)
Saudi Arabia is being blamed for a reporter who went missing after visiting a Saudi government building in Turkey. Saudi Arabia says the man left the building. Turkey says the Saudis killed him.
Jamal Khashoggi is a reporter from Saudi Arabia who left the country so he could write freely. Mr. Khashoggi often wrote about problems in Saudi Arabia. This upset the people in charge of Saudi Arabia.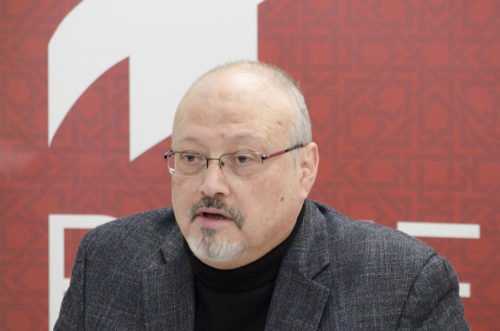 Saudi Arabia is a country ruled by a single family. King Salman has the power to decide the laws of the country. His son, Mohammad bin Salman, is the "Crown Prince", meaning he will be the next king. Most people believe Prince Mohammad is making the decisions now, even though he is not king yet.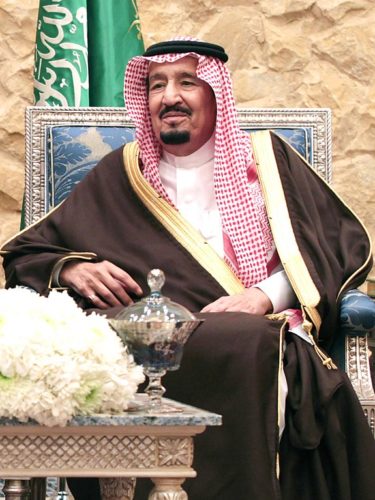 In Saudi Arabia, there are very strict controls on the things that people – especially women – can do. People are often punished for complaining about the government.
Since the Crown Prince began making decisions, some things in Saudi Arabia have started to change. For example, women can now drive, work, or study without getting a man's permission.
But even as the country has relaxed in some ways, Prince Mohammad has kept punishing people who disagree with him. Many have been put in jail.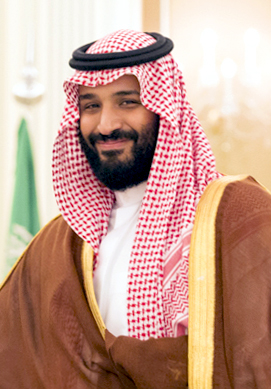 Mr. Khashoggi is a famous reporter who wrote for a popular newspaper. Prince Mohammad wanted him to stop complaining about Saudi Arabia.
On October 2, Mr. Khashoggi went into a Saudi Arabian government building in Istanbul, Turkey. He never came out again.
The government of Turkey says Saudi Arabia tricked Mr. Khashoggi into going into the building and killed him inside. The Saudis say this is not true. So far, neither government has shown any proof. Still, Mr. Khashoggi is missing.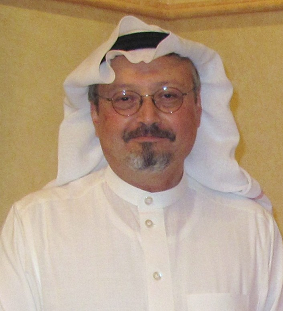 Turkey has started to investigate. People around the world want to learn the truth. Many governments say that they can't support Saudi Arabia if it really did kill Mr. Khashoggi.
President Trump was slow to question Saudi Arabia's actions. Mr. Trump has gotten a lot of support and money from the Saudis. He also wants to sell the Saudis weapons in a deal that will make a lot of money for the US.
After much pressure, Mr. Trump said that there would be "severe punishment" if the Saudis had killed Mr. Khashoggi. Saudi Arabia replied that if any actions were taken against it, it would "respond with greater action."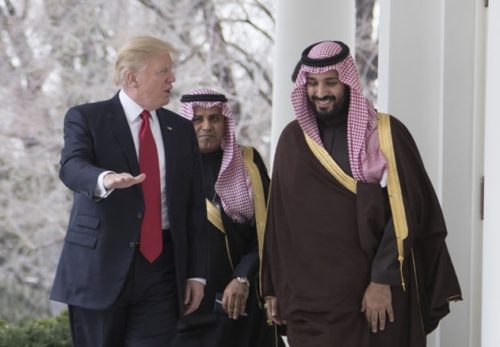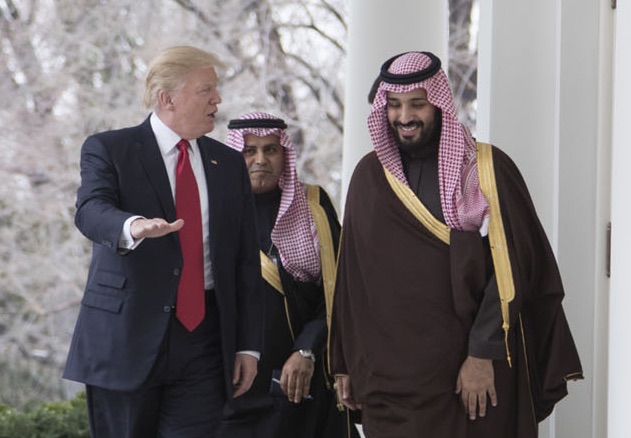 Saudi Arabia earns almost all of its money from oil. By raising the price of oil, Saudi Arabia can make things difficult for countries that depend on oil. But Prince Mohammad is also trying to bring other businesses to Saudi Arabia. Now many of the businesses that were interested in working with the prince have backed out.
Saudi Arabia is in a part of the world where there have been many wars. During some of the wars, Saudi Arabia worked with the US and countries in Europe. The whole area could become more dangerous if Saudi Arabia is no longer on good terms with the US and Europe.
😕
This map has not been loaded because of your cookie choices. To view the content, you can accept 'Non-necessary' cookies.