Saint-Cloud, France —(Map)
For over 200 years, the world has weighed things in kilograms. And for around 130 years, the weight of a kilogram* has been based on a piece of metal near Paris. That is about to change.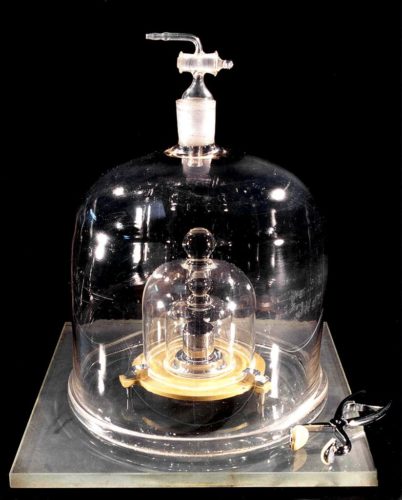 Long ago, people measured things differently in different places. This made it hard to talk clearly about how much something weighed or how big it was. In the late 1700s, scientists and mathematicians (people who study math) created the metric system so that everyone everywhere could clearly share ideas about measurements.
They defined a meter (also spelled metre) as one ten-millionth of the distance from the North Pole to the Equator. They divided the meter into 100 centimeters. A liter was defined as the amount of space in a cube that was 10 centimeters on all sides. And the kilogram was defined as the weight of one liter of water.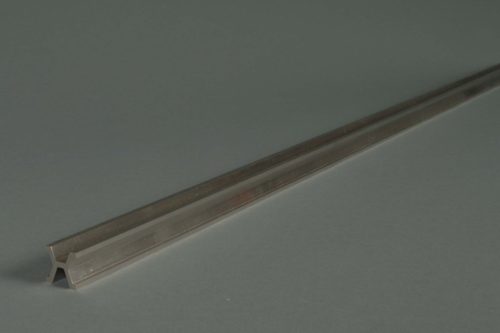 Once scientists agreed on all of this, they made actual examples of the units, called "prototypes". Until the 1960s, a meter-long metal bar was kept in a special place in Paris. This was the meter – the International Prototype of the Metre. Paris is still home to a very special example kilogram, called the International Prototype of the Kilogram (IPK).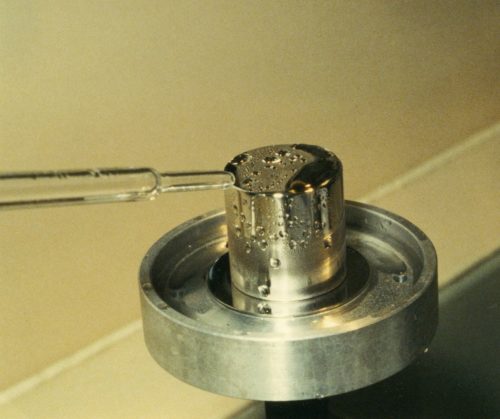 The IPK is made of special metal. The metal is protected by three glass covers and is kept in a special box in a special room in a building near Paris. The IPK is not touched very often. In fact, it is so special that it is normally not used at all. Instead, copies of it are used. Many countries have their own copies of the IPK to make sure their measurements are good.
But there's a problem. The weight of the IPK keeps changing. Not much. Nothing that most people would ever notice. But even these tiny changes are important to scientists.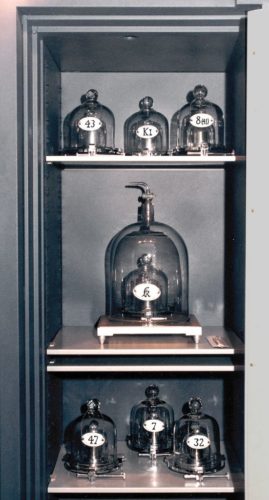 So today scientists voted to use a new way to define what a kilogram is. They want the new way to be something that anyone could use, even if they don't have a copy of the IPK. Over time, scientists have changed all the other measurements except the kilogram.
To find new ways of defining measurements, scientists try to use things in nature that never change. These are often called "constants". The speed of light is one example. If light is traveling through empty space, it always travels at the same speed. So a meter is now defined as how far light can travel in a tiny fraction of one second.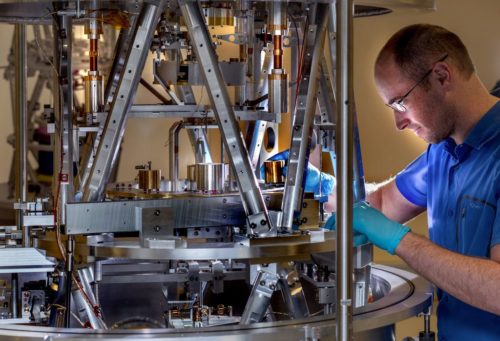 Scientists are using another constant, known as Planck's constant, to help define the kilogram. The constant is named after Max Planck, a famous scientist. Since the weight of the kilogram is not changing, just the way it is measured, most people will never notice a difference. But scientists who want to weigh things using the new system will need a special kind of scale called a "Kibble balance".
Now that the scientists have voted for the change, they will begin using the new system in May, 2019. And the IPK will be out of a job.
* If you live in a country where things are weighed in pounds, you might be thinking, "Who cares about kilograms, anyway?" But guess what – kilograms are used to define pounds. That's one reason the US has its own copies of the IPK. 1 pound = 0.45359237 kilograms, in case you were wondering.