The US has extra cheese – lots of it. Milk producers in the US are storing about 1.4 billion pounds (630 million kilograms) of cheese. That's a record amount.
So where does all this cheese come from, and why is it being stored? The short answer is that America's dairy farmers are producing too much milk. Since cheese lasts longer, dairy companies are turning the extra milk into cheese, such as Cheddar, Colby, Monterey Jack, and Swiss. That gives them more time to find someone to buy the cheese.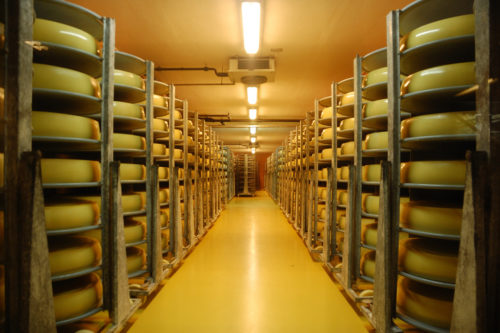 But there's a bigger story here, too. Americans are drinking far less milk than they used to. In 1975, the average American drank about 29 gallons (110 liters) of milk a year. By 2017, that number was down to about 17 gallons (66 liters). And now, for many reasons, farmers are able to get more milk from their cows, so the amount of extra milk is growing.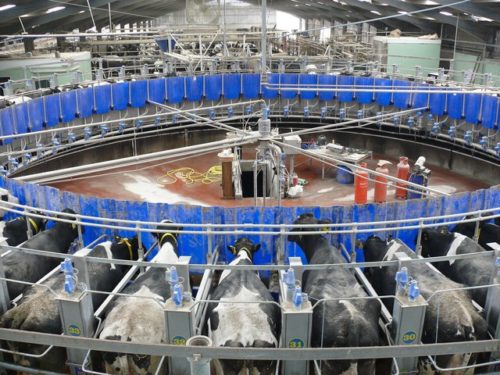 When there's too much of something, the price usually drops, and that's happening with milk, too. That means farmers aren't making as much money from their milk as before. Some farmers are trying to produce even more milk, hoping to sell enough to make money. But many farmers aren't making any money at all. Record numbers of American dairy farms are closing because of the low price of milk.
President Trump's "trade wars" with other countries have played a small part in the problem, too. Mr. Trump has put taxes on many items that other countries sell to the US. In return, other countries are putting taxes on US items or are buying fewer things from the US. Cheese is one of those things. In September, cheese sales to China were down 63%. Sales to Mexico were down 10%.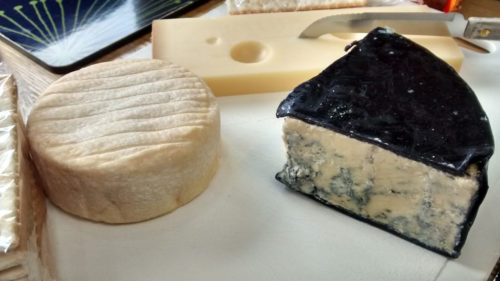 But Americans' tastes for cheeses are also changing. Cheddar used to be the most popular kind of cheese in the US. But Mozzarella, a European style of cheese often used on pizza, has been the favorite since 2010. Americans are also trying out new and different kinds of cheeses, and many of these are not made in the US.
This is not the first time the US has saved up too much cheese. In 2016, in a similar situation, the US government stepped in and bought 11 million pounds of extra cheese in order to help farmers. The government gave the cheese away to people who needed help.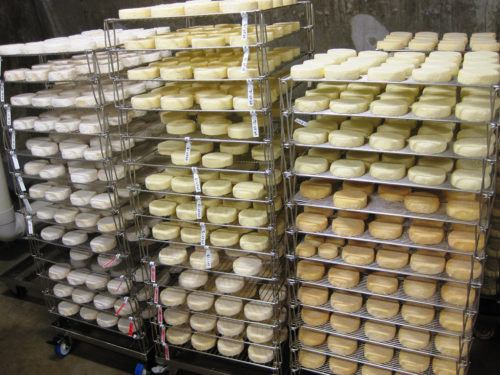 But this time, the amount of cheese saved up is much bigger than it was in 2016. It's actually the most cheese saved up in all the time the US has been keeping track of cheese storage – about 100 years. As the radio station WBUR noted, the 1.4 billion pounds that is stored is enough to make a cheese wheel the size of the US Capitol building.