Kinshasa, Democratic Republic of Congo —(Map)
On Thursday, Félix Tshisekedi took over as president of Congo. Though many questioned the election results, most people seem happy that Congo's leadership has been passed peacefully for the first time in 60 years.
President Joseph Kabila has been president of the Democratic Republic of Congo (DRC) since 2001. He took over after his father, who was president, was killed. Mr. Kabila has been elected twice since then. His term was supposed to end on December 20, 2016. But elections were delayed many times and Mr. Kabila remained in charge of the country for an extra two years. Many people were not sure whether Mr. Kabila would ever let someone else be president.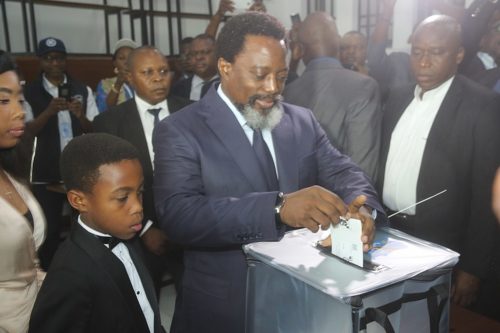 In the election, Mr. Kabila supported Emmanuel Ramazani Shadary. Many people thought that if Mr. Shadary won, Mr. Kabila would still be controlling the country.
When elections finally took place on December 30, the results were not reported for 11 days. The Catholic Church, which had about 40,000 people watching the voting, said that businessman Martin Fayulu won with over 60% of the vote.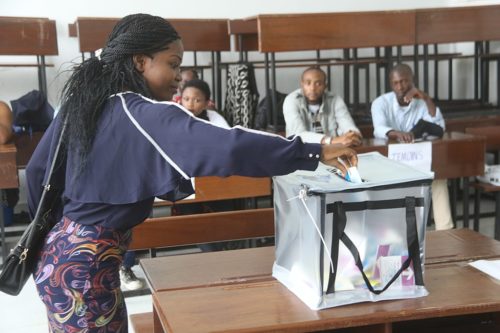 But when the official results came out, the government said that Mr. Tshisekedi was the winner. Most people don't believe that's true. Most groups believe that Mr. Kabila made a deal to let Mr. Tshisekedi become president when it became clear that Mr. Shadary could not possibly win.
If that's true, it would be a way for Mr. Kabila to keep some control over the country. Most of the lawmakers in the country and the judges on the high courts are also supporters of Mr. Kabila.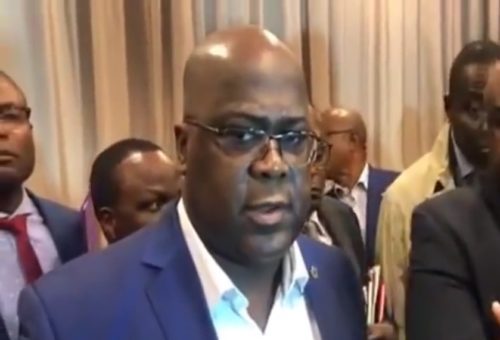 Mr. Fayulu has complained. At first, so did many countries outside the DRC. Mr. Fayulu has asked for the election results to be checked again by people from outside. He has also asked the people of Congo to protest without using violence. So far, not many people have protested.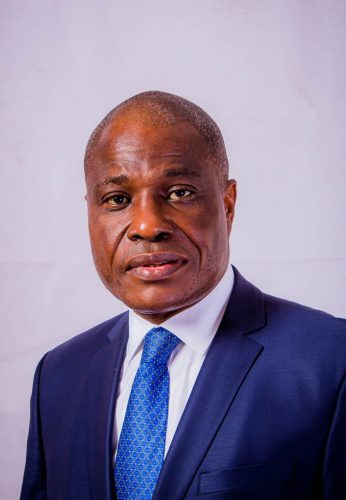 Mr. Tshisekedi is promising peace. He says he will release everyone who has been put in Congo's jails for political reasons.
It looks like most foreign countries have agreed to support Mr. Tshisekedi, even if they don't believe the election results. After Congo's elections in 2006 and 2011, there was a lot of violence. Most foreign governments seem to have decided that it is better for Congo to change presidents peacefully, even if it was not completely fair, than to take the risk that the country will be torn apart by violence.
As one person from Congo told VOA News, "Since we didn't have any gunshots, we are happy." Speaking of Mr. Fayulu, the man added, "Since he did not win, he needs to be patient and wait for the next time around."
😕
This map has not been loaded because of your cookie choices. To view the content, you can accept 'Non-necessary' cookies.