Oakland, California —(Map)
Last year, Riley Morrison wrote to basketball star Stephen Curry, pointing out that his shoes weren't sold in girls sizes. Mr. Curry fixed the problem and went further. Now he and Riley have created a new shoe together.
Riley is a huge fan of Mr. Curry. But when she went online to buy a pair of his shoes, called Curry 5's, she couldn't find them in the girls shoe section. The shoes were only in the boys section.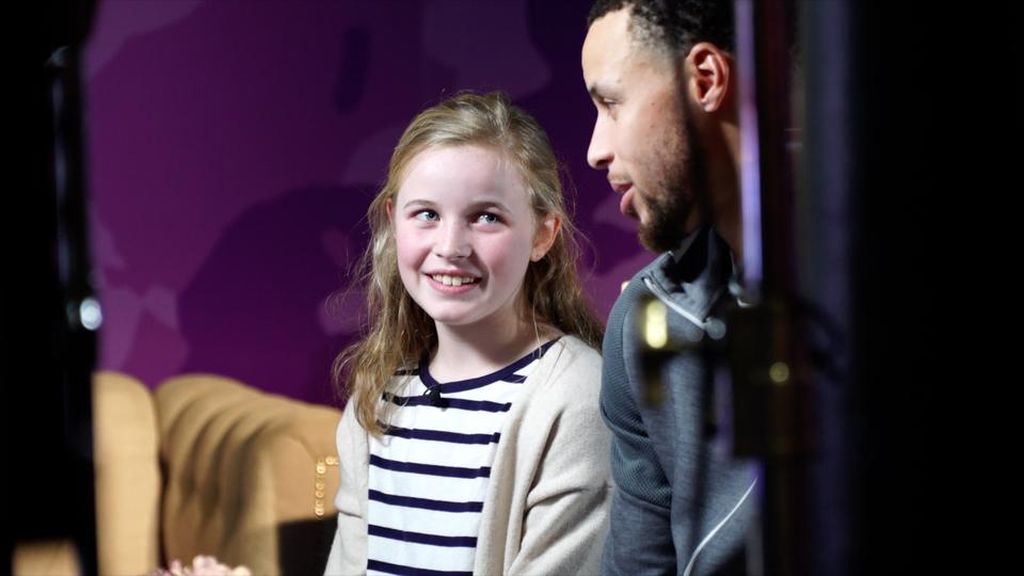 That bothered her. She wrote Mr. Curry a letter explaining the problem. "I know you support girl athletes," she wrote. "I hope you can work with Under Armour to change this because girls want to rock [wear] the Curry 5's too."
"I was immediately impressed when I saw Riley's letter," Mr. Curry said. "She was focused on the opportunity for ALL girls, not just herself."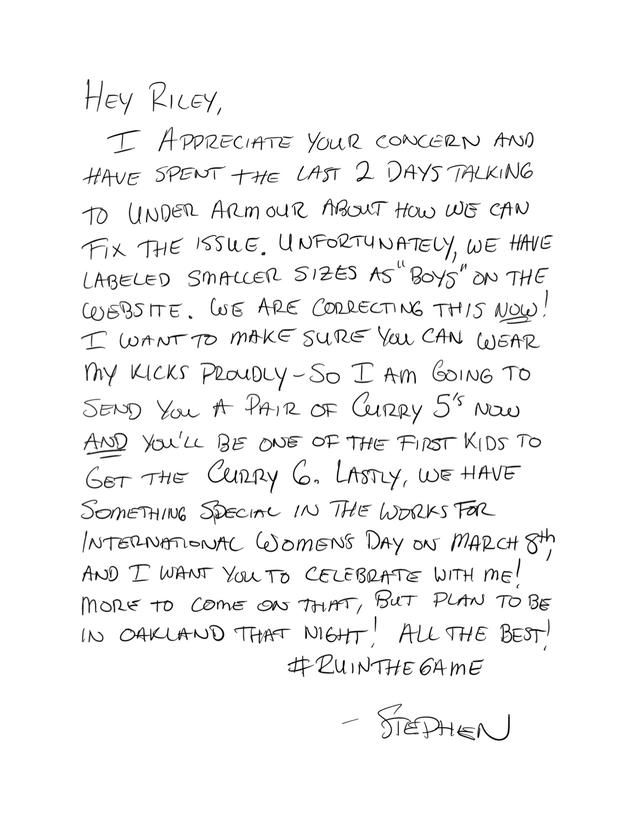 Mr. Curry replied with his own hand-written letter. He quickly solved the problem, making sure the shoes were labeled as kids shoes, not just boys shoes. He sent Riley a pair of Curry 5's and told her she'd be one of the first to get his new shoe, Curry 6's.
Mr. Curry also told Riley that she should come to his game on International Women's Day, March 8. He said he had "something special in the works".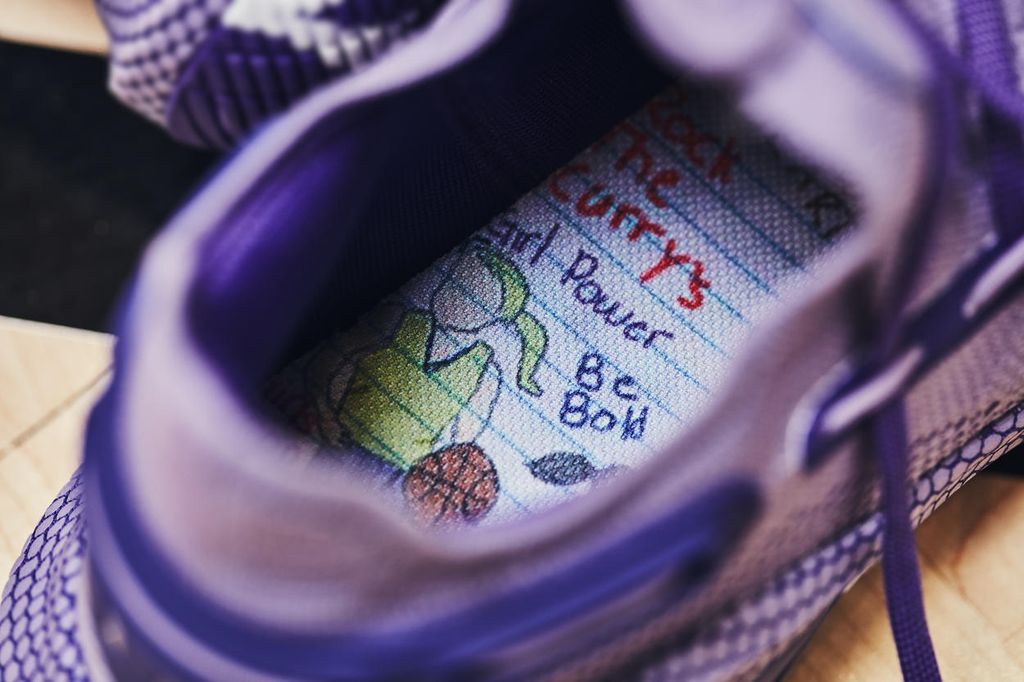 Mr. Curry asked Riley to create the sockliner for the new shoes. The sockliner is the part of an athletic shoe that your foot steps on. Riley's sockliner shows two girls playing basketball. Around them are phrases like "Girl Power", "Fearless", and "Be the Change".
On March 7, Riley and her family were asked to come to a small store where the shoes were going on sale. Riley didn't know it, but Mr. Curry would soon show up to celebrate the moment and to give her a pair of Curry 6's.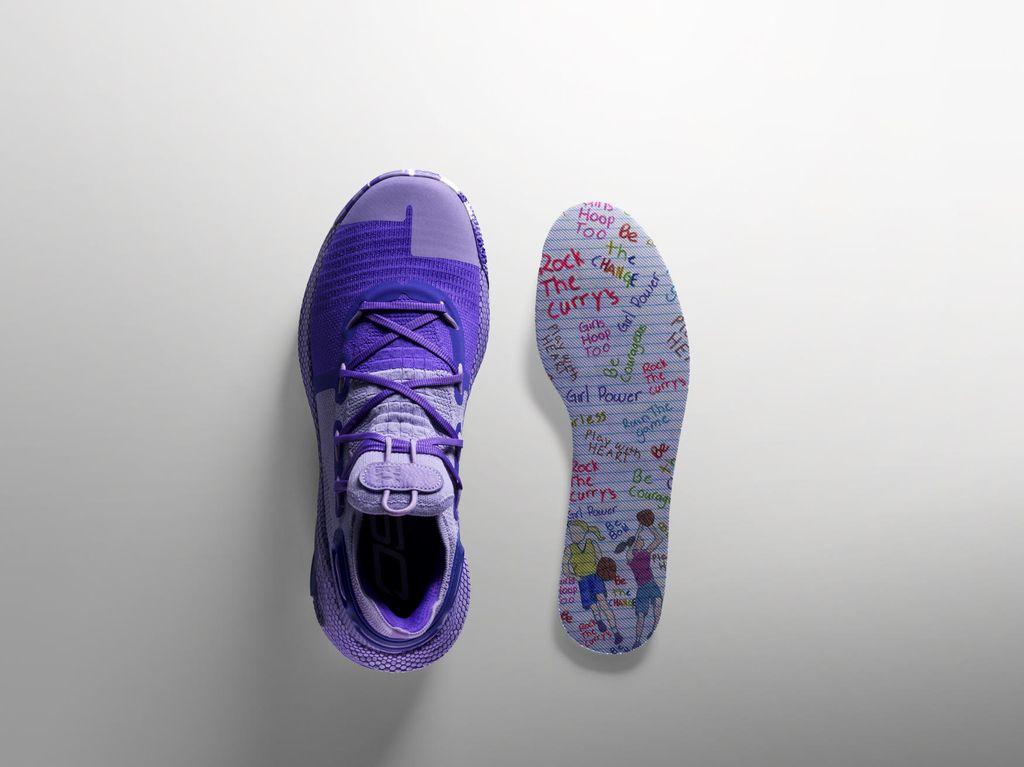 The new purple and white shoes are officially called the Curry 6 "United We Win" colorway. It's lucky that Riley was given a pair, since the shoes are so popular they sold out on the first day.
It's also good news that the shoe is popular. All of the money from the shoe sales will go toward a scholarship (paying for someone to go to college). The scholarship is meant to support young women who help create change and want to study math, science, or a related area.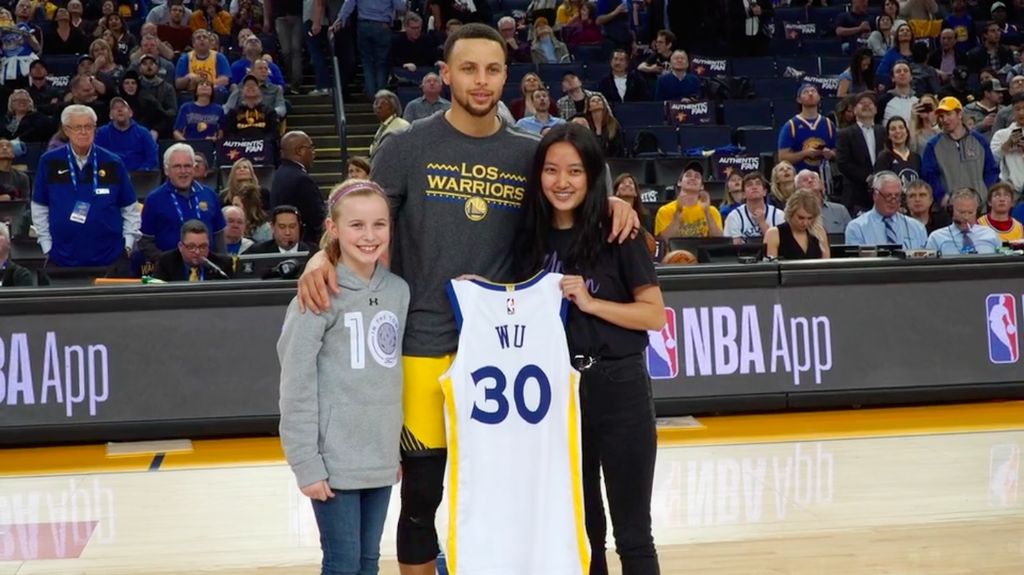 At half-time during his game on Friday, Mr. Curry introduced Riley and Vivian Wu to the crowd. Vivian is the first person to get the scholarship from Riley's shoes.
The chain of events from Riley being unable to buy Curry 5's to Vivian's scholarship is a complicated one. But the connections happened because Riley wrote her letter.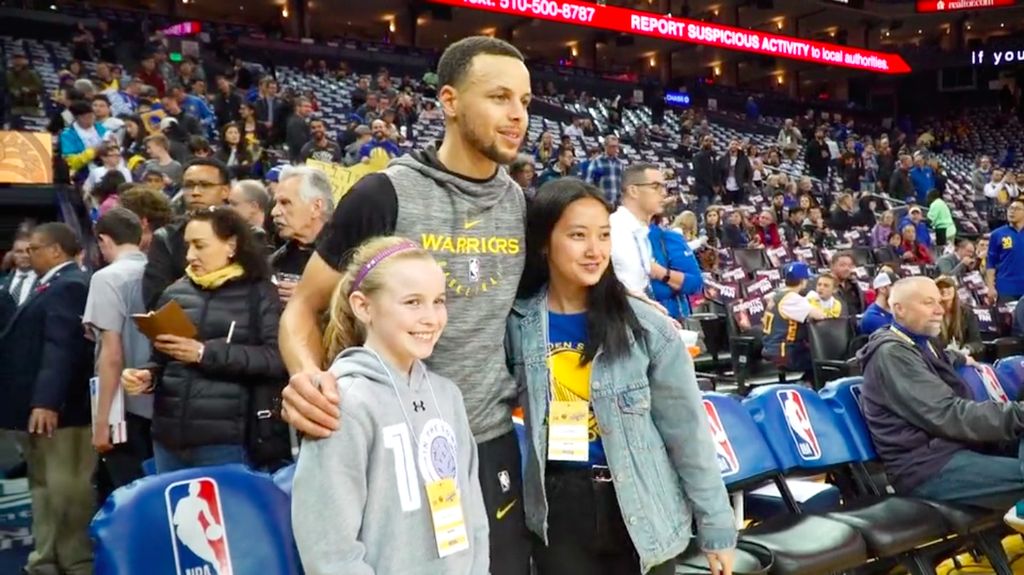 As Mr. Curry told espnW, "Riley has boldly set an inspiring example for not only my daughters but girls all around the world. You're never too small or too young for your voice to be heard."
😕
This map has not been loaded because of your cookie choices. To view the content, you can accept 'Non-necessary' cookies.