Mojave, California —(Map)
The world's largest plane took off on Saturday for its first flight ever. The Stratolaunch, which was created to send rockets into space, completed its 2.5 hour test flight and landed again safely.
Stratolaunch Systems is a company that has a different idea about how to get a rocket into space – from a plane.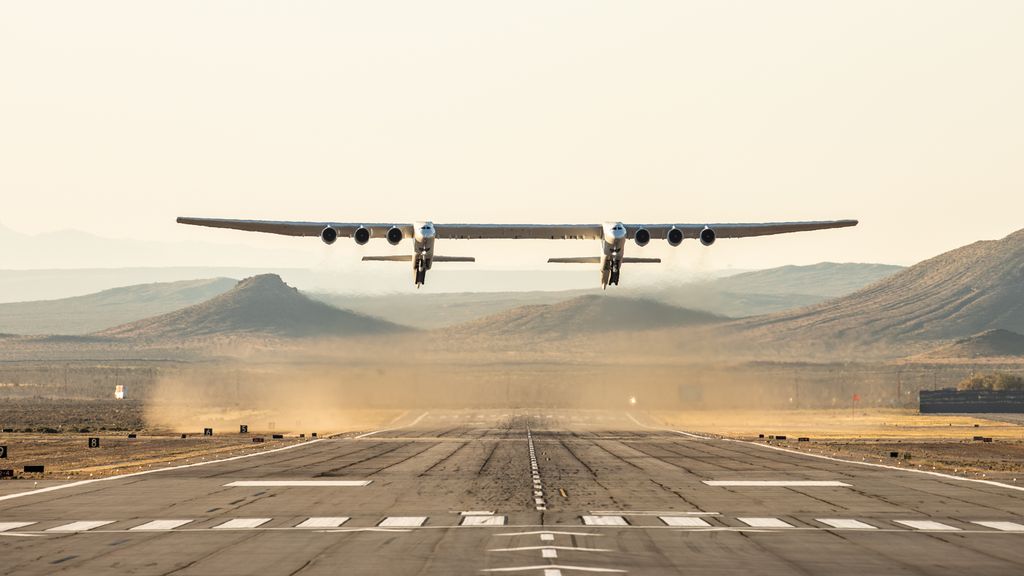 Normally, rockets are launched from just a few different places on earth, known as "spaceports". These spaceports are usually kept away from large cities and other places where lots of people live. It also helps if they are near the equator, and have a lot of good weather. Sending a rocket into space is very expensive, so it can cost a lot of money when a rocket launch has to be delayed because of bad weather.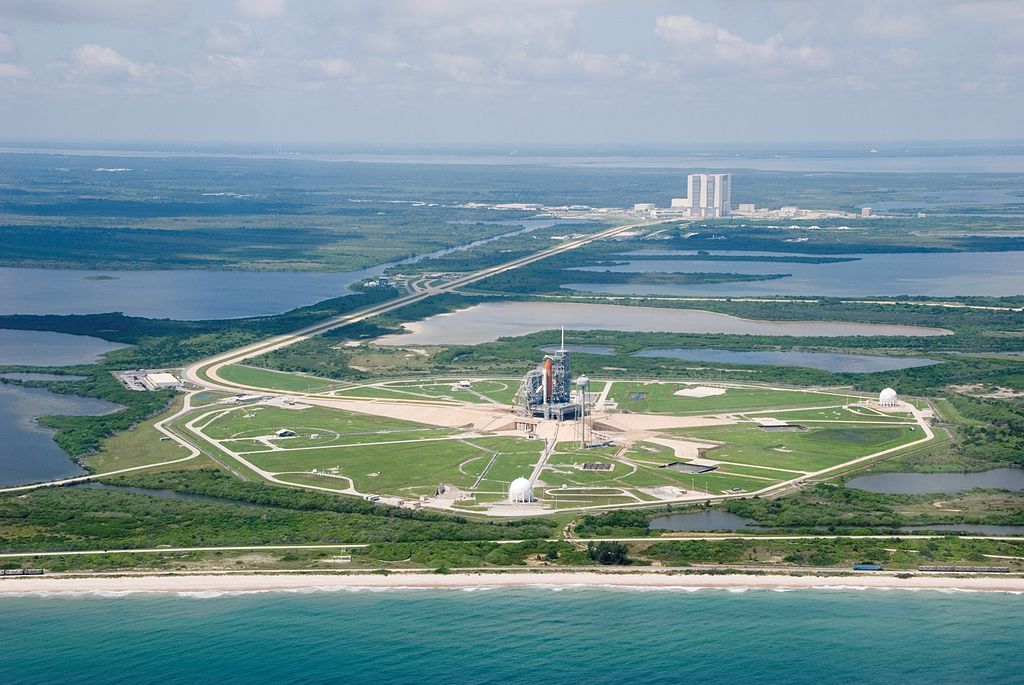 That's where Stratolaunch comes in. The massive plane was created just to carry rockets high up into the sky. At 6.6 miles (10.7 kilometers) high, far above the clouds and weather, the rockets can be released from the plane and then blast off.
As a plane, the Stratolaunch can take off from most airports and fly in almost any weather. That means there wouldn't be many limits on where or when Stratolaunch could launch rockets.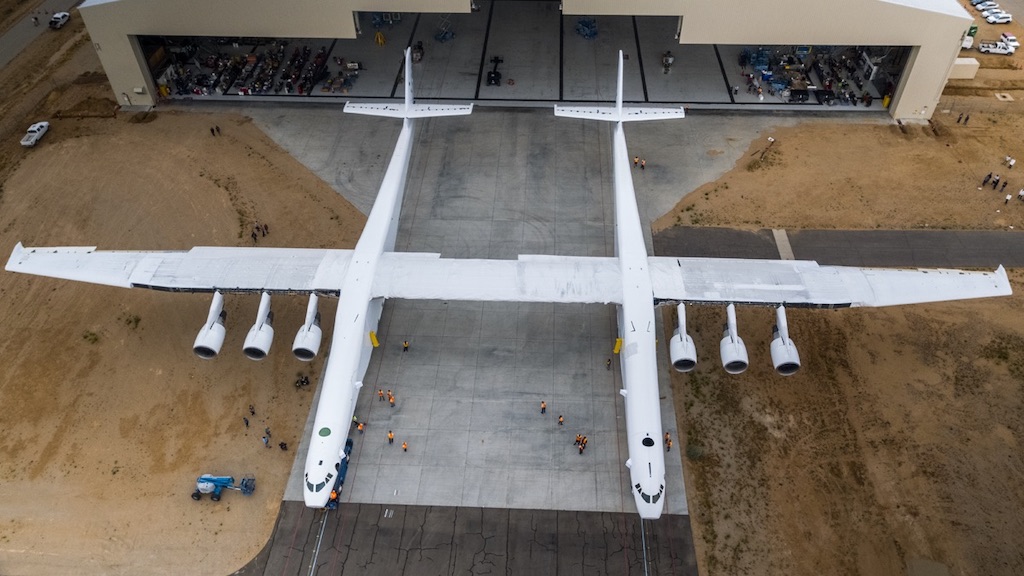 So how can a plane carry a rocket? The secret is in the size and the wing. The Stratolaunch is huge. The plane is 238 feet (73 meters) long. The full length of the plane's center wing is 385 feet (117 meters). That's much longer than a football field.
Instead of just one fuselage (the tube-like airplane body), the Stratolaunch has two. The central wing between the two fuselages is very strong. It can carry up to three rockets, with a total weight of 500,000 pounds (227,000 kilograms).
To make it into the air, the Stratolaunch has six engines. It also has 28 wheels, which help it land safely.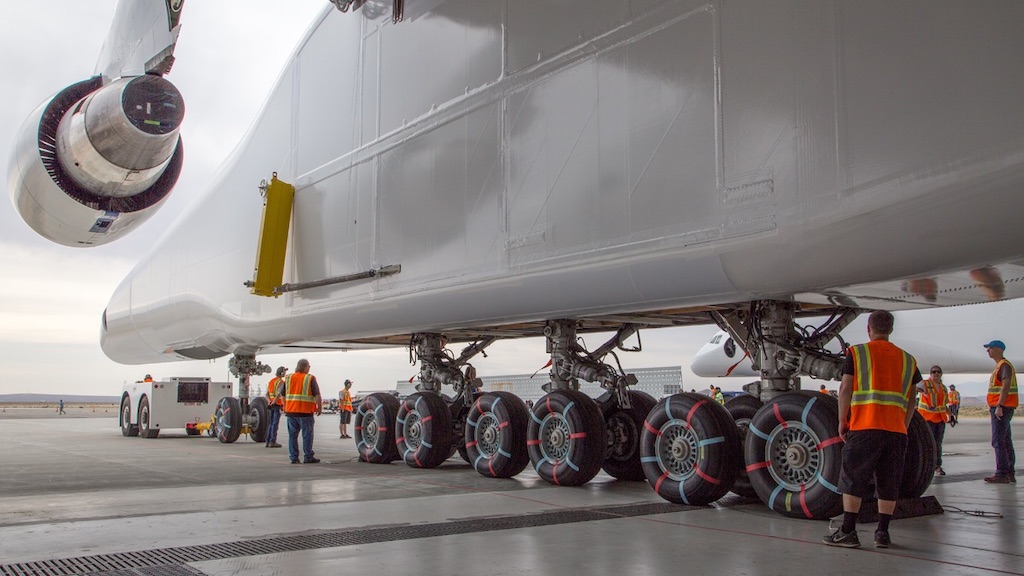 Since Saturday's flight was the first ever, the Stratolaunch was not carrying any rockets. It was just a test flight to try out the different systems of the plane and make sure that they all worked well. It only flew 3.2 miles (5.2 kilometers) high, and reached a top speed of 189 miles (304 kilometers) per hour.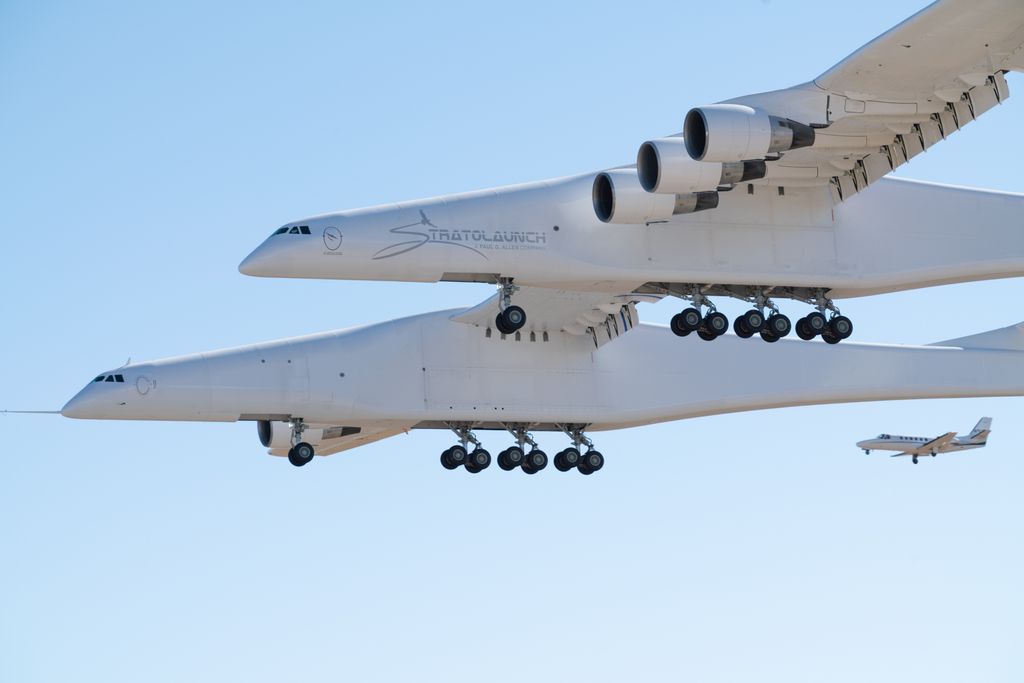 Everything seemed to go very well. "The flight itself was smooth, which is exactly what you want the first flight to be," said Evan Thomas, who flew the plane. "It really just lifted off the ground and definitely was ready to fly and wanted to fly."
Stratolaunch Systems is hoping that once the plane is fully tested and working well, it will become a popular way for companies to put satellites into space. At least one company is interested in testing the Stratolaunch with its rockets.
😕
This map has not been loaded because of your cookie choices. To view the content, you can accept 'Non-necessary' cookies.