Iwaki, Fukushima, Japan —(Map)
Mitsuhiro Iwamoto has been blind since he was 16. He wanted to prove that his blindness didn't limit what he can do. Last week Mr. Iwamoto became the first blind person to sail non-stop across the Pacific Ocean.
Sailing a boat is much more complicated than simply steering. But Mr. Iwamoto can handle it. Keith Ericson, a sailing coach who has sailed with Mr. Iwamoto for years, says, "He's a good athlete, strong and healthy and he can tie knots the average person would have difficulty with. He feels the waves and he can sense the speed and angle of the winds to trim [adjust] the sails properly."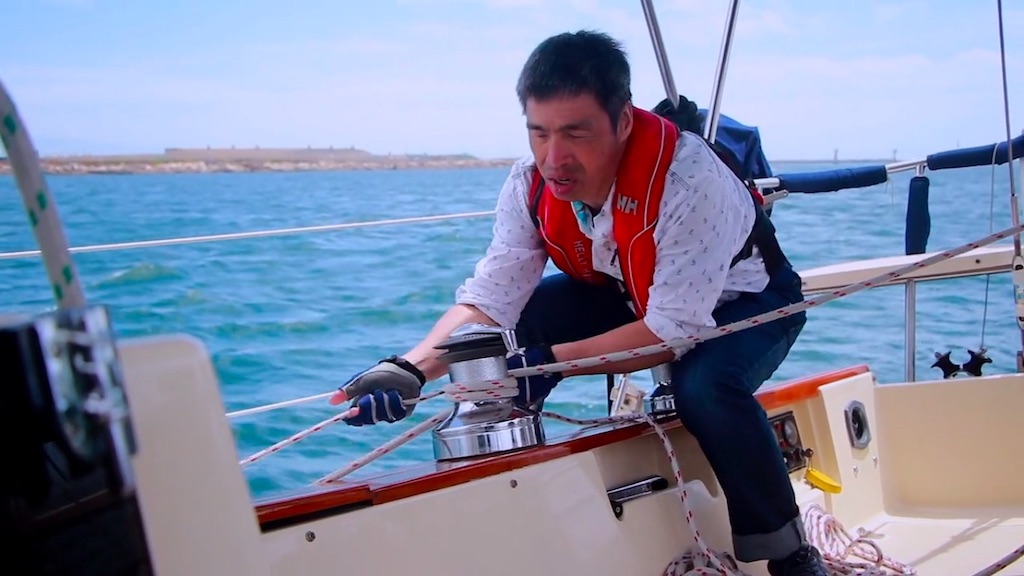 The only thing Mr. Iwamoto can't do is see. That's why he teamed up with Doug Smith. Mr. Smith hasn't sailed much before, but he likes the idea of sailing across the Pacific – and he can see. He went along as the boat's navigator – to use his eyes to decide on the boat's path.
Mr. Iwamoto knows that these trips don't always go well. In 2013, he tried to sail the Pacific with a different navigator. After only five days at sea, their boat was hit by a whale. The boat sank, and the two spent 11 hours floating in the sea in a life raft before they were rescued.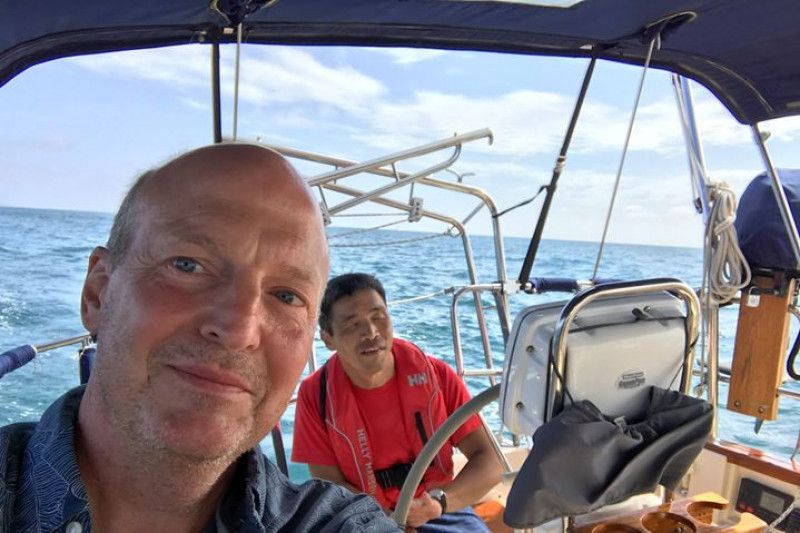 When Mr. Smith learned the story of Mr. Iwamoto's defeat during his first attempt at crossing the Pacific, it had a big effect on him. He got in touch with Mr. Iwamoto.
The two realized that they would make a good team, and began to plan a new trip together. Mr. Smith bought a 40-foot (12-meter) sailboat that he named "Dream Weaver" for the trip.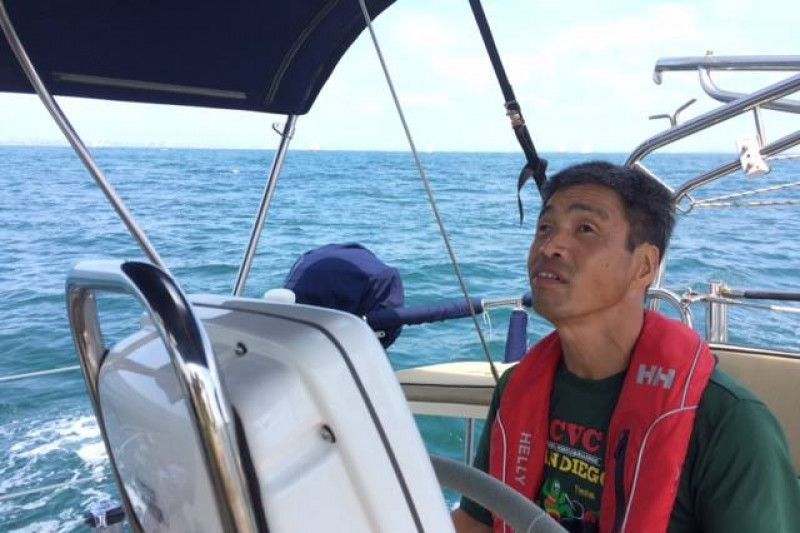 After having his boat sink the first time, it took a lot of courage to make a second attempt. But Mr. Iwamoto was determined. He said he realized that "Failure is only failure if you stop trying."
The two decided to make the trip not just to prove that they could do it, but also to raise money for charities.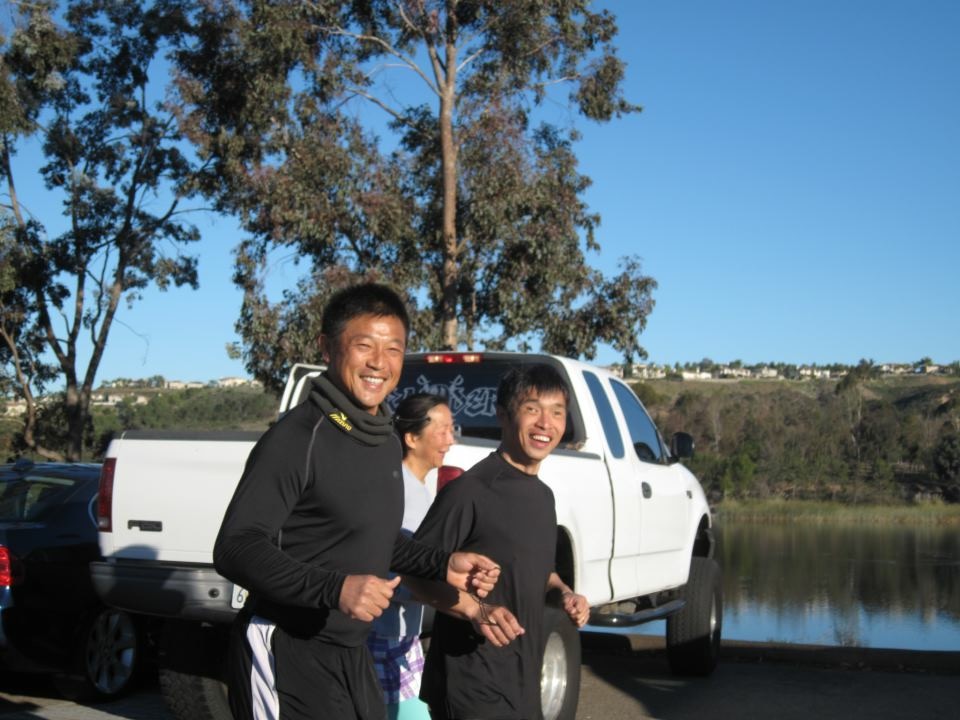 Mr. Iwamoto began to train for the trip. He has always been active. He has skied, run half-marathons and marathons, and taken part in triathlons (races with swimming, biking, and running). In most of the races, another person goes along with him as a guide.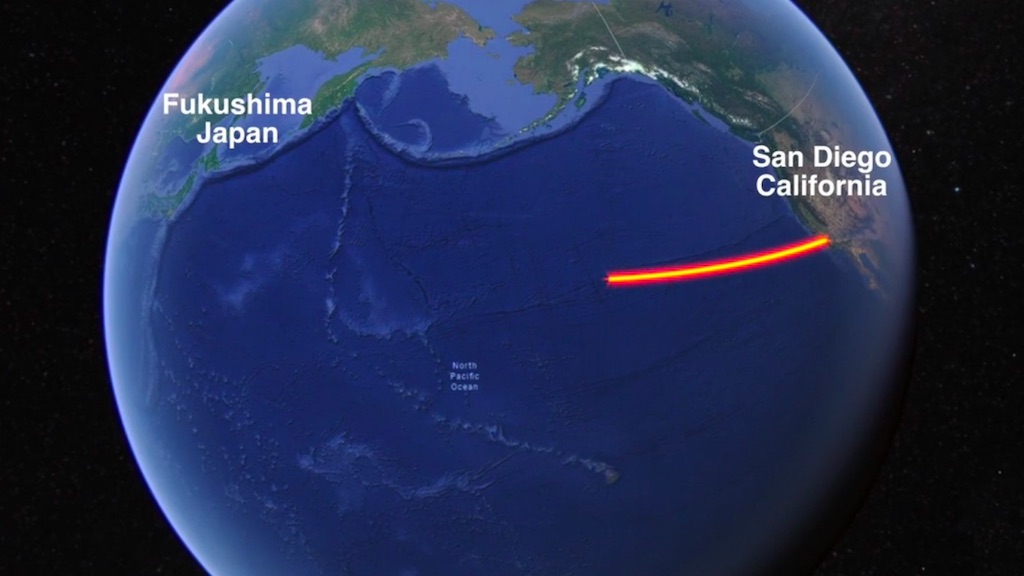 On February 24, Mr. Iwamoto and the man he calls his "Seeing Eye Doug" set out from San Diego, California on their 8,700 mile (14,000 kilometer) trip. They took drinking water and enough food for 60 days. The sailboat had solar panels to keep the GPS and satellite phone charged.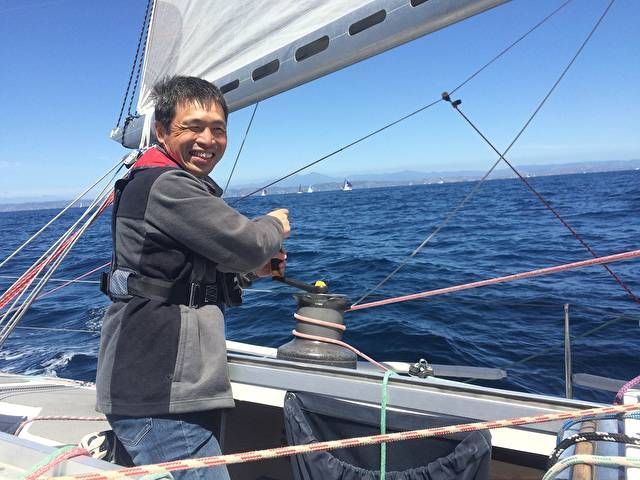 Finally, around 9 a.m. on April 20 – after sailing non-stop for 55 days, the two arrived in Iwaka, Fukushima Prefecture, Japan.
"I didn't give up and I made a dream come true," said Mr. Iwamoto. "I'm the happiest person on earth."
😕
This map has not been loaded because of your cookie choices. To view the content, you can accept 'Non-necessary' cookies.