Darmstadt, Germany —(Map)
Germany has opened a special electric highway for trucks. The system allows trucks which run on both diesel fuel and electricity to recharge their batteries while driving. By lowering pollution from trucks, Germany hopes to cut an important source of pollution which causes climate change.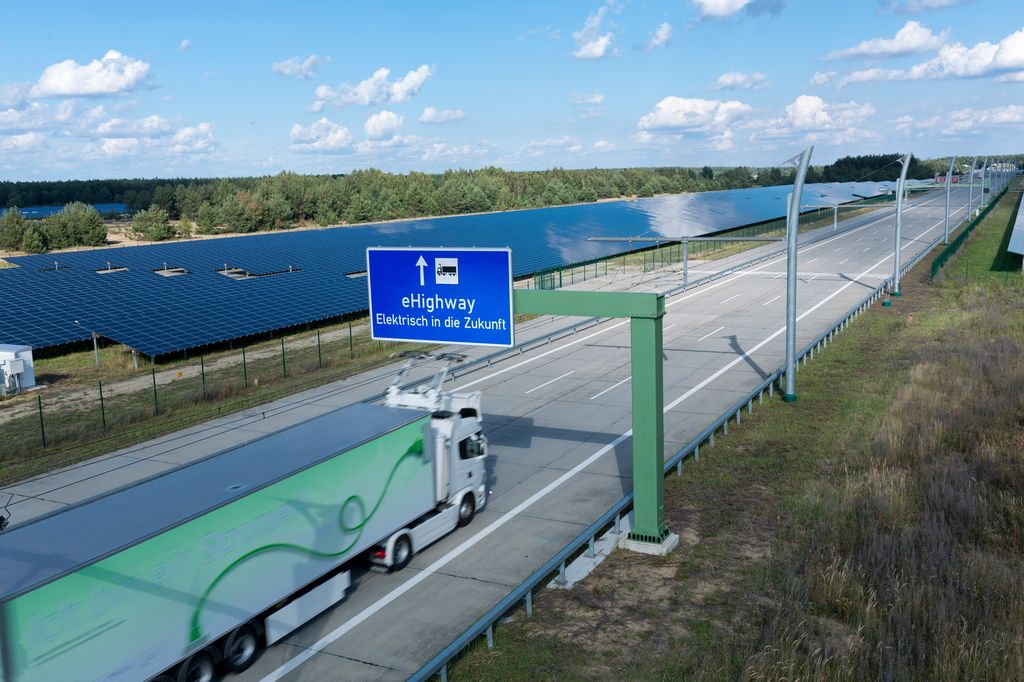 Climate Change
Climate change means the change in weather patterns around the world because of human activity. Global warming is one result of climate change. The world is getting hotter, mainly because humans are burning "fossil fuels" like coal, oil, and natural gas to make energy. These fuels give off pollution which makes climate change worse. These kinds of pollution are often called "greenhouse gases" or "carbon emissions".
Trucks are a large source of carbon emissions. While smaller cars have gotten better at going farther on less fuel, the same is not true of large trucks. Now many countries are looking at projects to reduce pollution from trucks.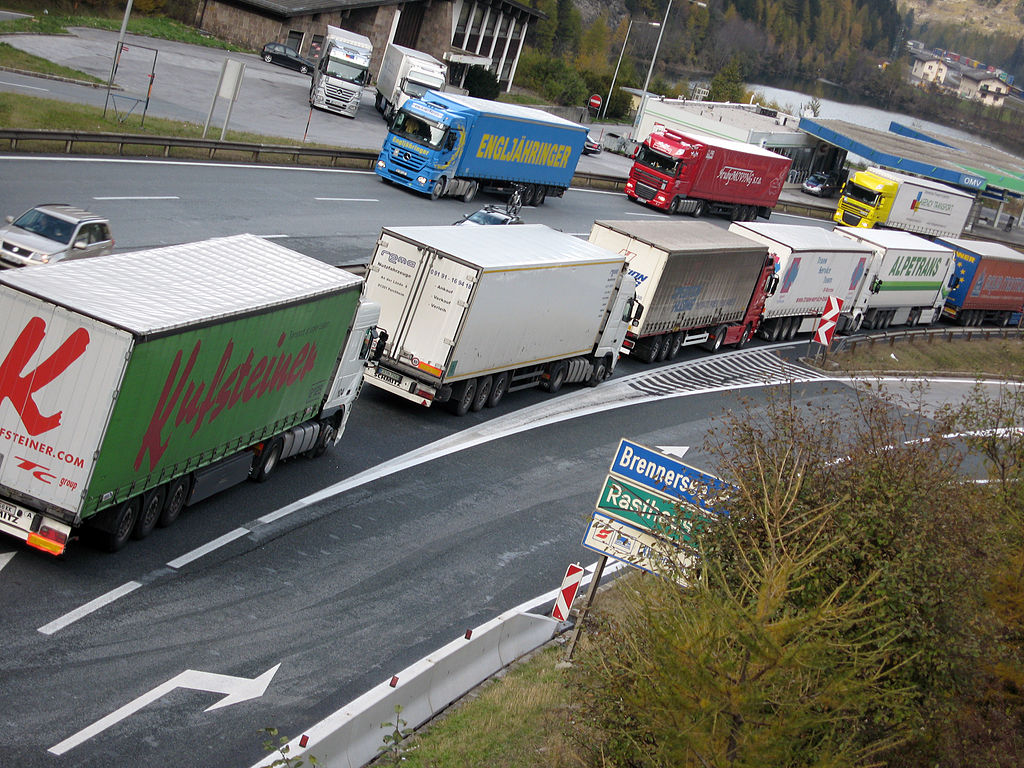 Some companies are exploring electric trucks. These are far better for the environment than normal polluting diesel engines, but going long distances is a challenge. Usually batteries wear out far too quickly.
Hybrid trucks have two systems. They are able to run on electric power as long as the batteries last. They switch over to the diesel engine when the batteries run low.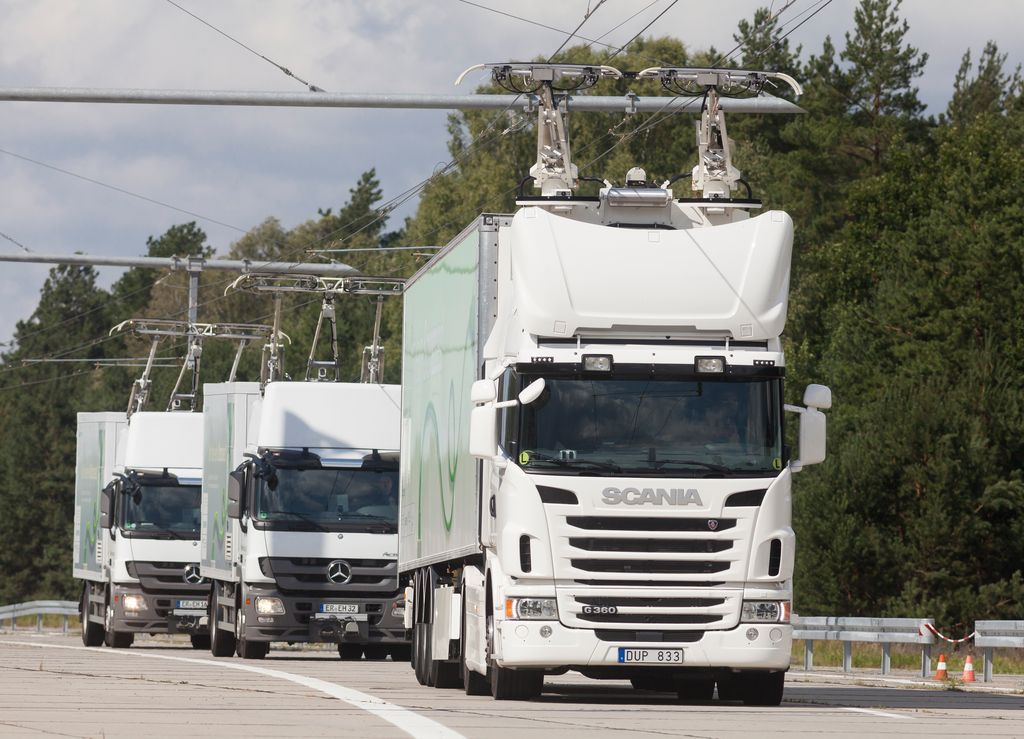 Germany's eHighway system allows hybrid trucks to travel much farther on electricity. The system is built by a company called Siemens, which has already tried out similar systems in California and Sweden.
The system is being tested on a 6 mile (10 kilometer) stretch of Germany's A5 Autobahn (highway) between Frankfurt and Darmstadt. Half of the test area is already in use and the rest should be finished soon.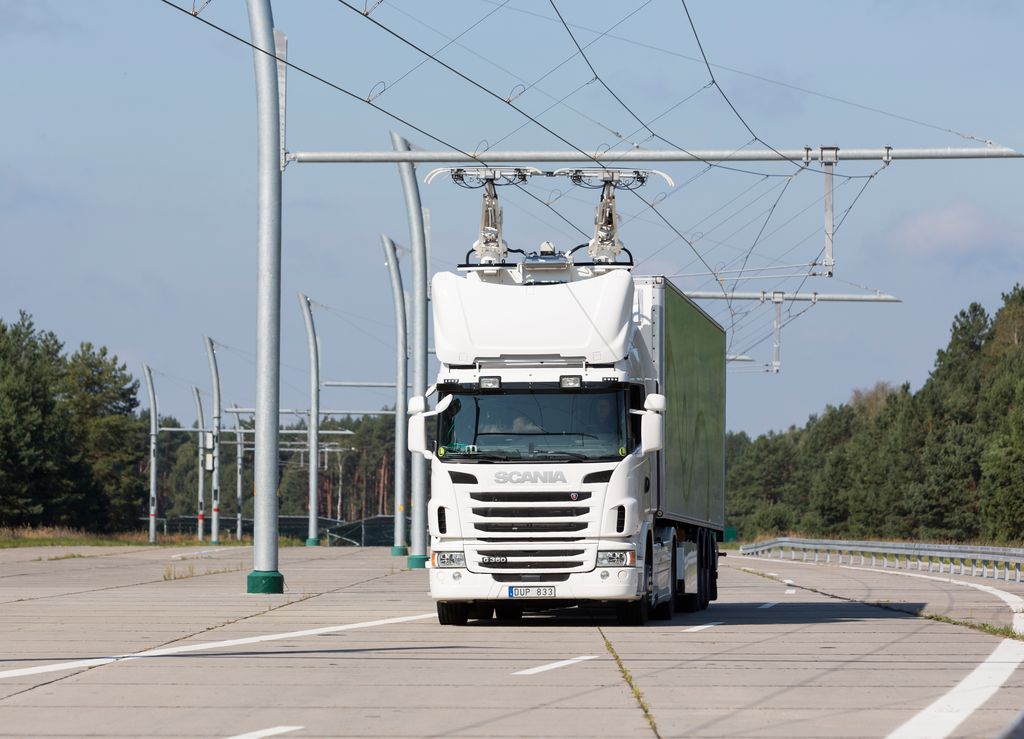 The eHighway works through electric cables hung over a special lane on the highway. Special hybrid trucks can move into the lane to get recharged. Trucks can recharge while driving as fast as 56 miles per hour (90 kilometers per hour).
To make contact with the electrical lines, the trucks have special rods called "pantographs" which raise up to touch the wires. This is similar to trolley buses, which are common in many parts of the world.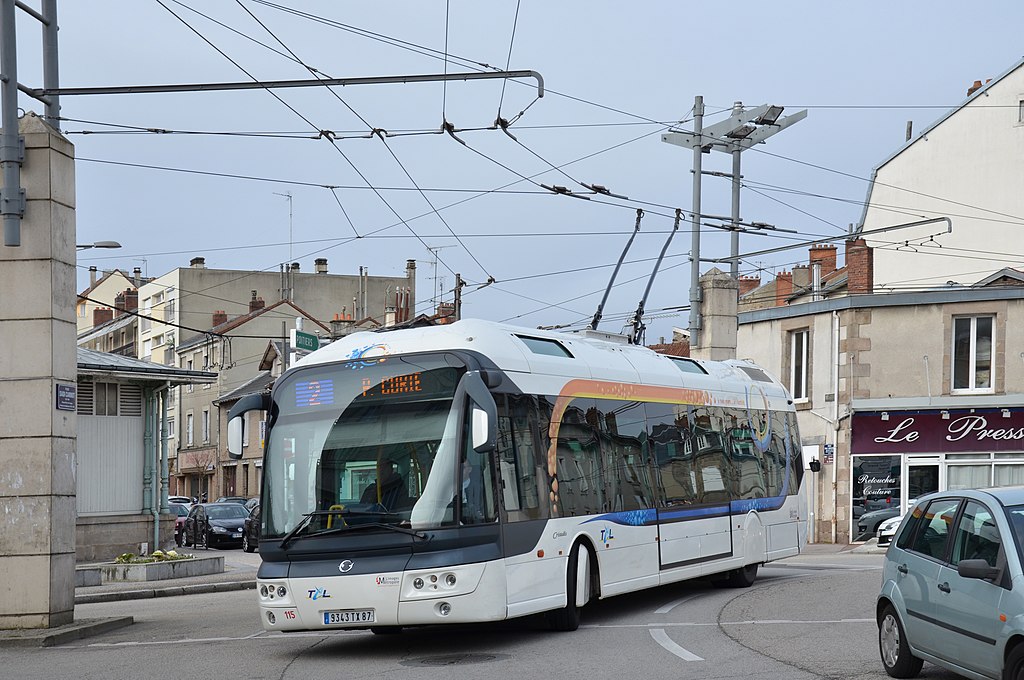 Once the trucks make contact with the electric cables, they are powered entirely by electricity. At the same time, their batteries are being recharged. When the truck is recharged, it can lower its pantographs and leave the charging lane to rejoin regular traffic on the highway.
Siemens believes the system could save a hybrid truck about $22,000 in fuel costs over a distance of about 62,000 miles (100,000 kilometers).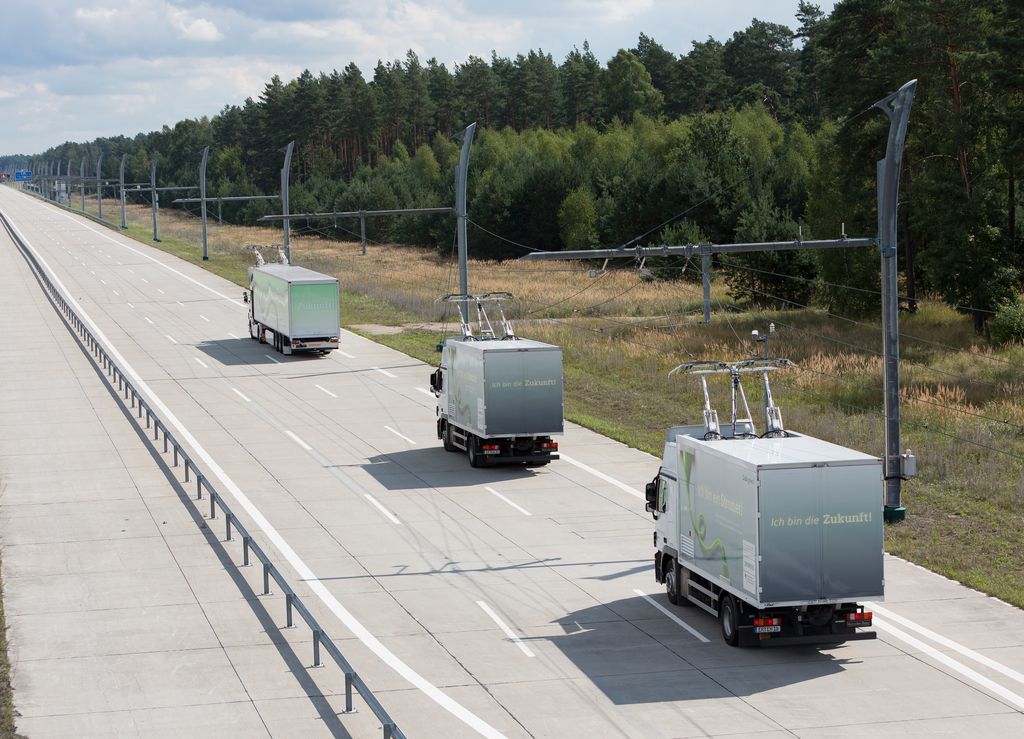 The German government spent about $15.5 million on the eHighway. They also spent $77 million working with Scania and Volkswagen to develop a special hybrid truck to use on the highway. Germany believes 80% of the country's truck traffic could soon run on electricity. The country may focus its eHighway efforts on connecting cities to sea ports, where ships come in.
Lowering carbon emissions is one of the main goals of the test. Germany plans to cut carbon emissions by 55% by 2030. By 2050, the country plans to cut the polluting gases by 95%.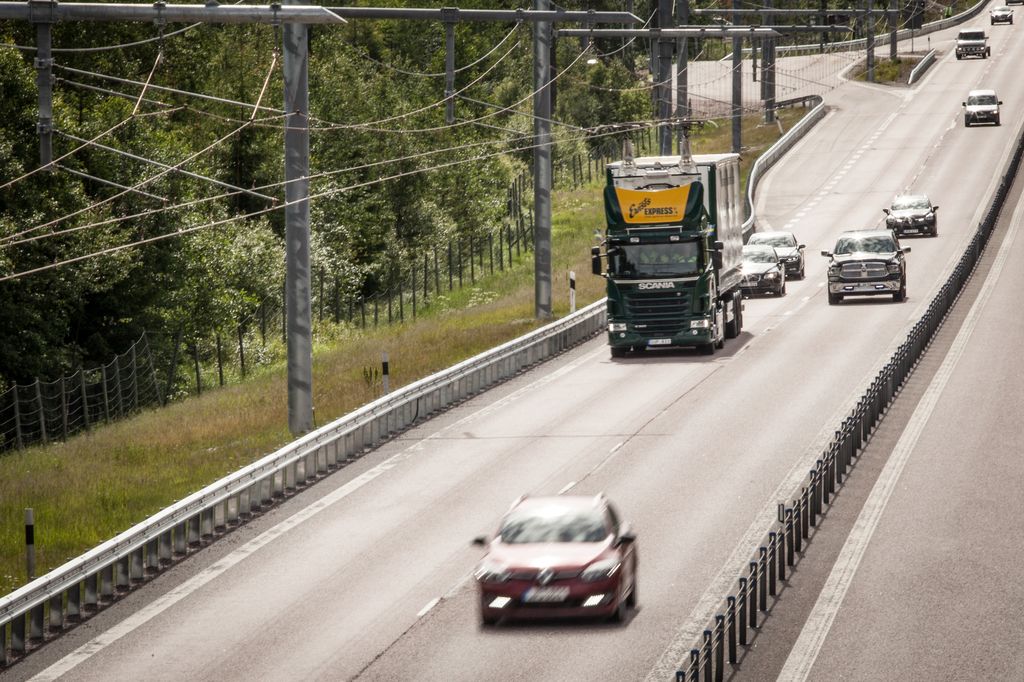 Moving to electric transportation is an important part of that plan. One big plus for the eHighway is that it can use roads that already exist. Other options, like electric railroads, would require a lot of new construction.
The system will be tested until 2022. Then Germany will decide whether it should be expanded to other parts of the country.
😕
This map has not been loaded because of your cookie choices. To view the content, you can accept 'Non-necessary' cookies.