Mexico City, Mexico —(Map)
The air pollution in Mexico City has gotten so bad that the mayor called an emergency. Schools were closed on Thursday and Friday. The emergency was finally ended on Saturday.
Mexico City has long been famous for its pollution. In 1992, it was named "the world's most polluted city".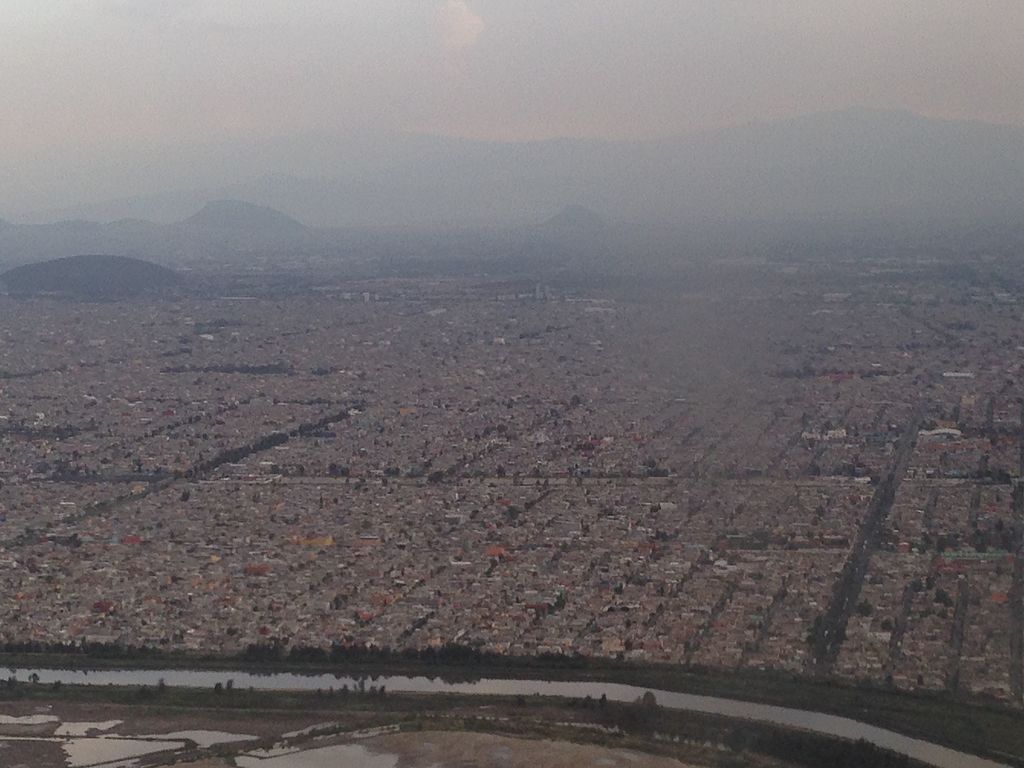 Part of the problem is that the city is surrounded by mountains. Polluted air often gets trapped over the city, and strong winds are needed to drive the pollution away.
Mexico has worked hard since the 1990s to improve the situation. They've added buses and other kinds of public transportation. They also started a program of "No-Drive Days". This means all cars have at least one day a week when they're not allowed to drive. In 2015, some of these rules were relaxed.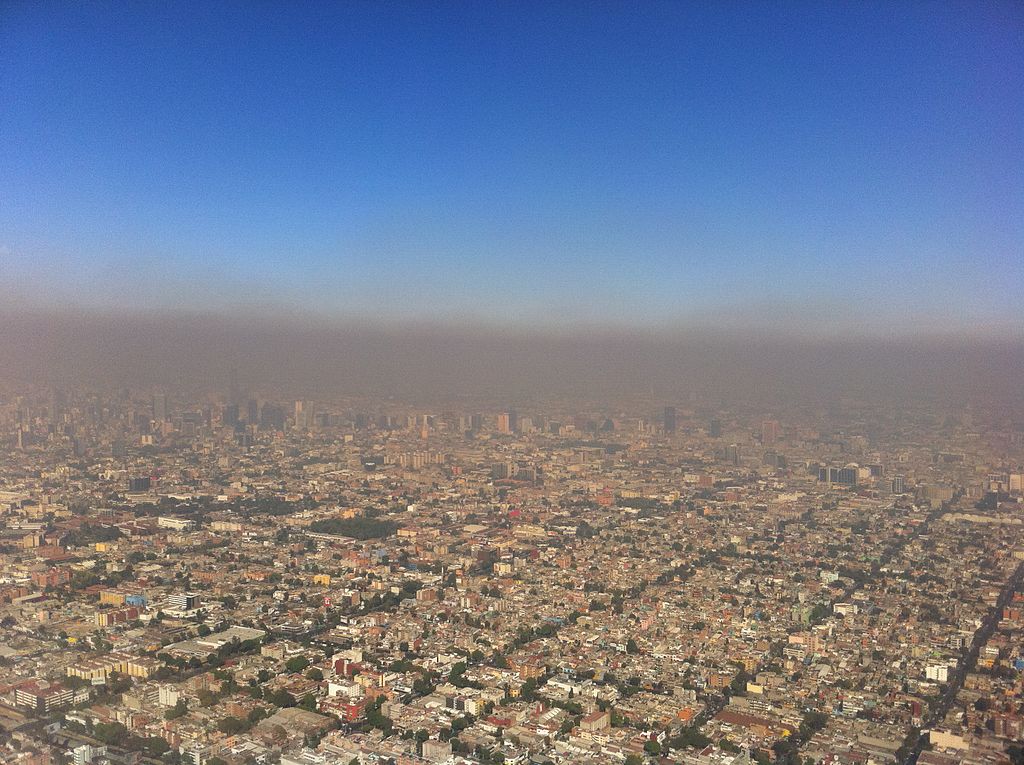 Mexico City is a huge and busy city. Over 20 million people live in or near the city. And every year there are more cars on the road. As many as 200,000 new cars are added each year.
But this year, the pollution isn't simply due to traffic. It's mainly due to dry weather and fires. It has been a very dry season – the rainy season has not yet started. Currently there are about 100 fires around Mexico City. Near the fires, the air is filled with ash as well as smoke.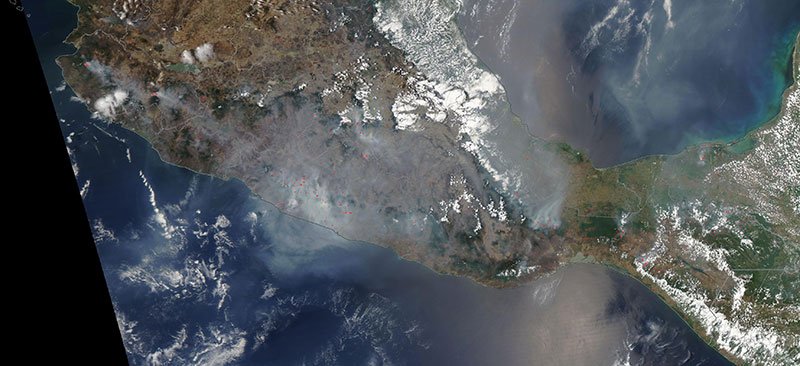 Almost 600 square miles (1,500 square kilometers) of land have burned so far this year. There is so much burning that it can be seen from space. And the high temperatures and heavy air over the city have kept the pollution where it is. The winds have not been strong enough to blow it away. Since January 1, the city has only had nine clear days.
On Tuesday, May 14, Mexico City Mayor Claudia Sheinbaum declared an environmental emergency. Declaring an emergency lets the mayor make special rules, like closing schools. It also allows the mayor to double the cars kept off the streets by the No-Drive Day rules.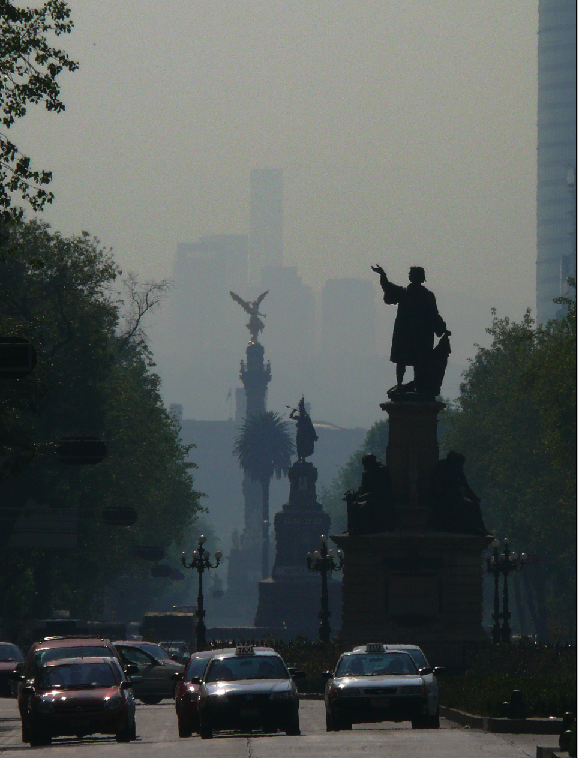 Beginning Thursday, both public and private schools in Mexico City were closed. So were playgrounds, several universities, and at least one zoo. Some outdoor events, such as soccer games, had to be moved to a different place or a different time.
The pollution affects children and older people the most. Among other things, the pollution can cause breathing difficulties and lead to a breathing disease called asthma.
Children were told to stay inside and not exercise. People who lived near the fires were encouraged to block the cracks in their doors and windows with wet towels and to wear face masks. Many people have been wearing face masks whenever they go outside.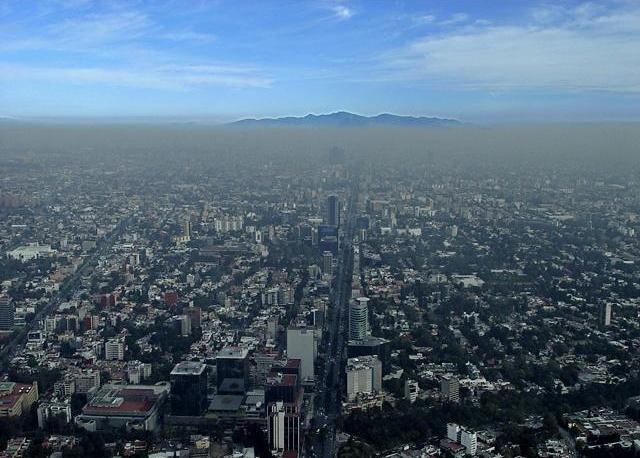 Some people have complained that the mayor did not call the emergency soon enough. At one point, the emergency was extended until Sunday. But on Saturday, the air cleared enough for the emergency to be ended.
The city has asked a group of experts to come up with a new plan for dealing with the city's pollution problem. That plan will be presented on Wednesday.
😕
This map has not been loaded because of your cookie choices. To view the content, you can accept 'Non-necessary' cookies.