I. M. Pei, one of the world's most famous building designers, died last Thursday at age 102. Mr. Pei created buildings which are known and recognized around the world.
Mr. Pei was born in China in 1917. He spent his summers in the countryside. He had an interest in rocks, nature, and history. When he was 17, he came to the US, where he studied architecture at MIT. Architecture is the art of planning and creating buildings. After MIT, Mr. Pei went to Harvard to study architecture even more.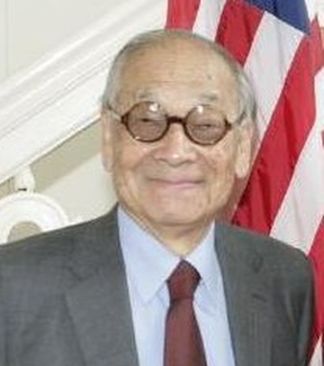 After Harvard, Mr. Pei got a job with an architecture company. He soon made a name for himself with some of the skyscrapers (tall buildings) that he designed. By 1955, Mr. Pei had started his own business.
Mr. Pei's style of architecture is called "modern" or "modernist". This style of architecture makes use of newer construction materials, such as concrete, glass, and steel. Modernist buildings are often designed with straight and simple lines, without a lot of decorations.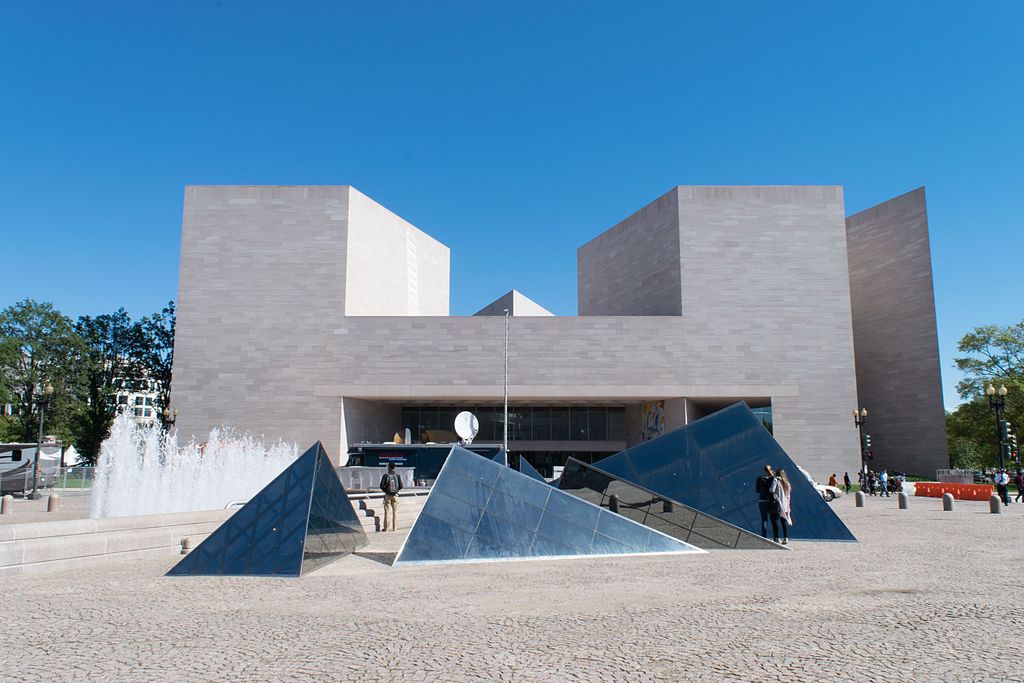 Mr. Pei designed many different kinds of buildings, including libraries, concert halls, office buildings, hotels, hospitals, and skyscrapers. But he's probably most famous for some of his museums, like the East Building of the National Gallery of Art in Washington, DC.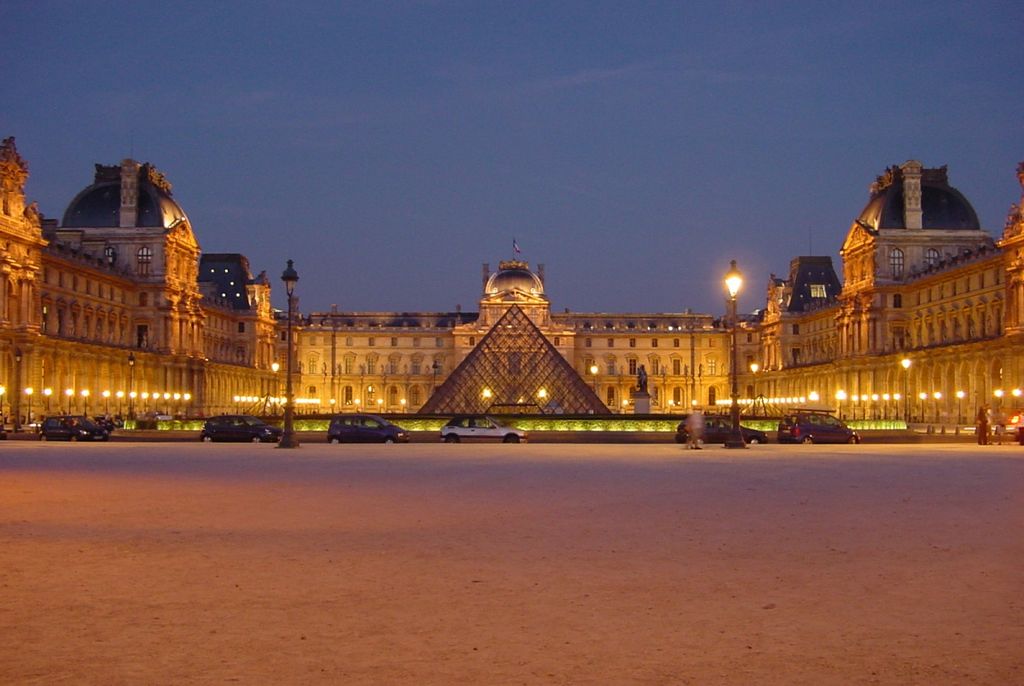 Perhaps Mr. Pei's best known building is the Pyramid he created as a new entrance for the Louvre Museum in Paris, France. Like many of Mr. Pei's designs, it wasn't all that popular at first, but over time, people came to love it. Now it is one of the main reasons people visit the museum.
Another famous building of his is the Bank of China Tower in Hong Kong. Mr. Pei said he wanted it to look a bit like bamboo.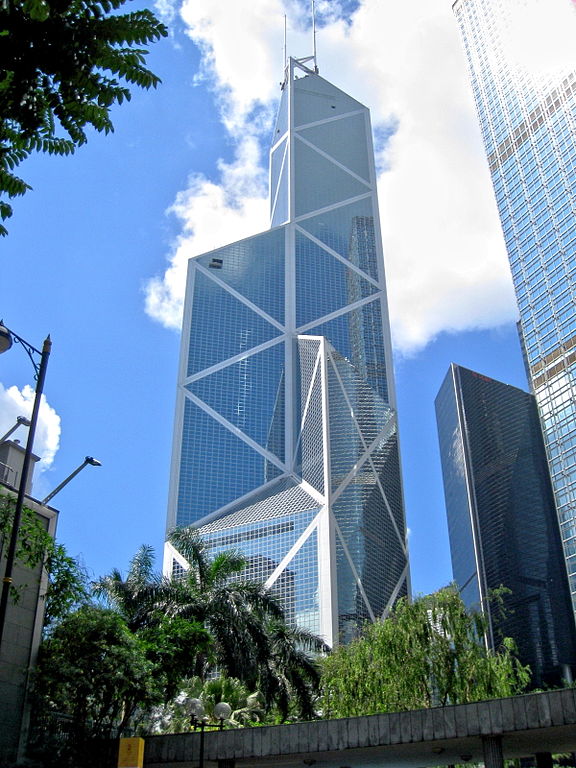 Mr. Pei put a lot of thought into his designs. He studied carefully before he designed each building and he was curious and willing to learn. For example, he didn't like rock 'n roll music, but he went to rock concerts before he designed the Rock and Roll Hall of Fame in Cleveland.
He also didn't know much about Islamic art, but he designed the Museum of Islamic Art in Doha Qatar. To prepare himself, he read books, studied Islamic art, and looked at many other buildings.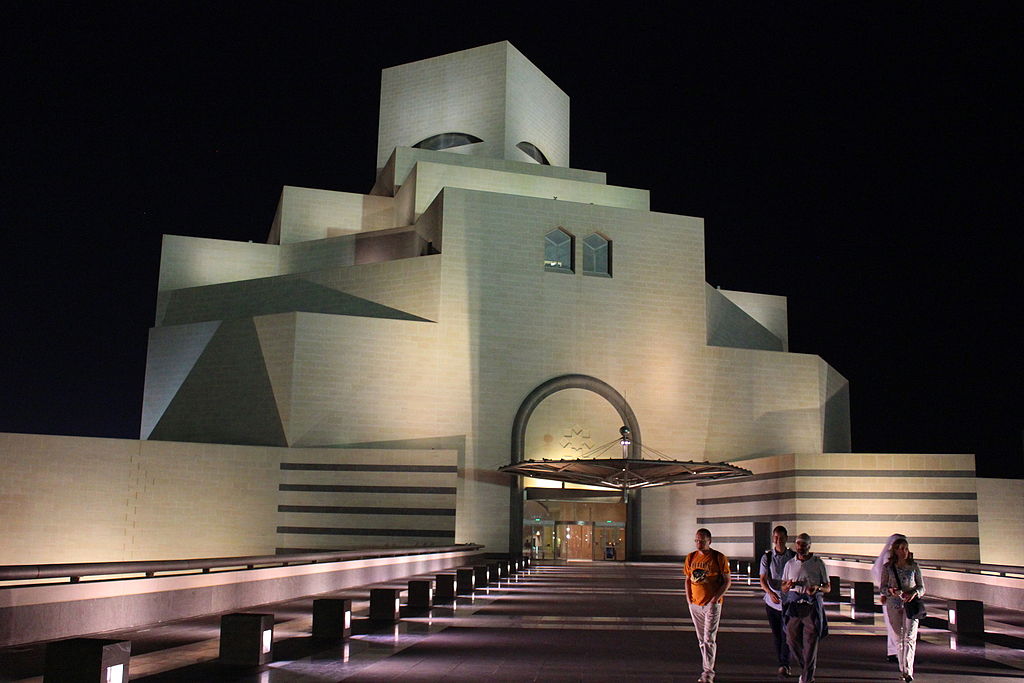 Not all of Mr. Pei's buildings were successes. The Hancock Tower in Boston is one example. The huge glass-covered skyscraper was nearly finished when disaster struck. Panes of glass began falling out of the building. They had to be replaced with plywood until a solution could be found.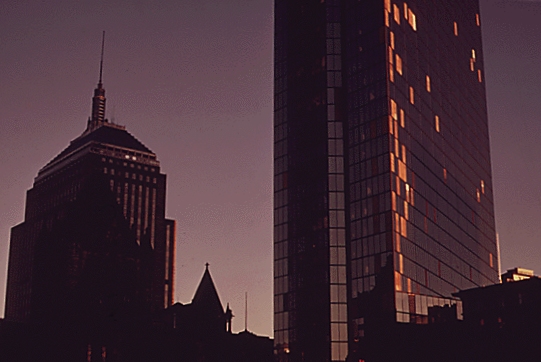 The problem was with the glass and not the building. But still, the problem was embarrassing and took years to fix. More than 10,000 panes of glass had to be replaced. Later on, though, the building wound up winning awards.
Mr. Pei said he wanted his buildings to "stand the test of time." They certainly seem to have done that.