Jonkoping, Sweden —(Map)
A company called Einride has begun using driverless electric trucks on a public road in Sweden. The project is testing ideas that could bring important changes in transportation.
Einride calls its truck a "T-Pod". The truck is shocking to look at because it doesn't have windows. In fact, it doesn't even have any place for people to sit inside it. Not even an emergency driver.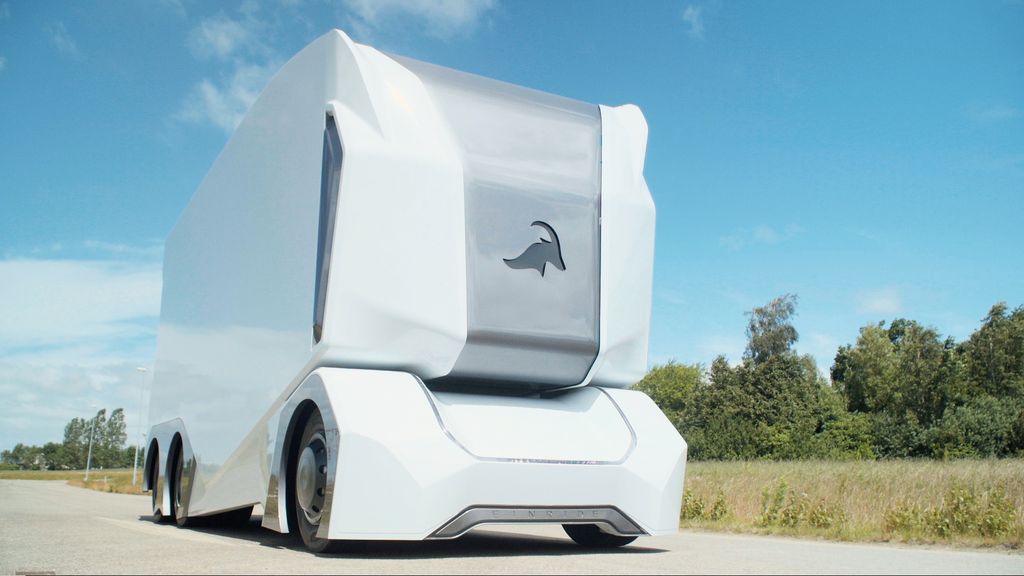 What the T-Pod does have are lots of cameras and sensors and a complicated computer system, so that the truck can drive itself. The T-Pod can constantly and quickly exchange information with a control center. That allows the truck to be controlled and driven by someone far away from where the T-Pod actually is.
Most of the time T-Pods will drive themselves. But when the trucks are in a difficult situation, a real person will be able to take over and drive until the problem is solved.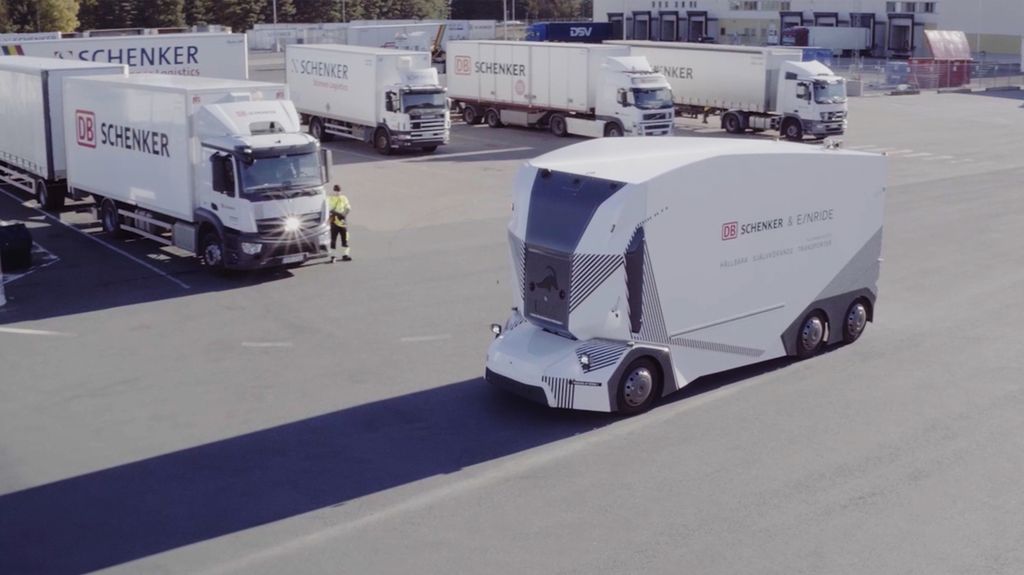 Einride's trucks are about 23 feet (7 meters) long – smaller than most large trucks you might see on a highway. That's partly because the trucks don't need space for people.
T-Pods can carry about 15 pallets. A pallet is a small platform that makes it easy to move a tall stack of things. Things that are being moved are commonly stored on pallets.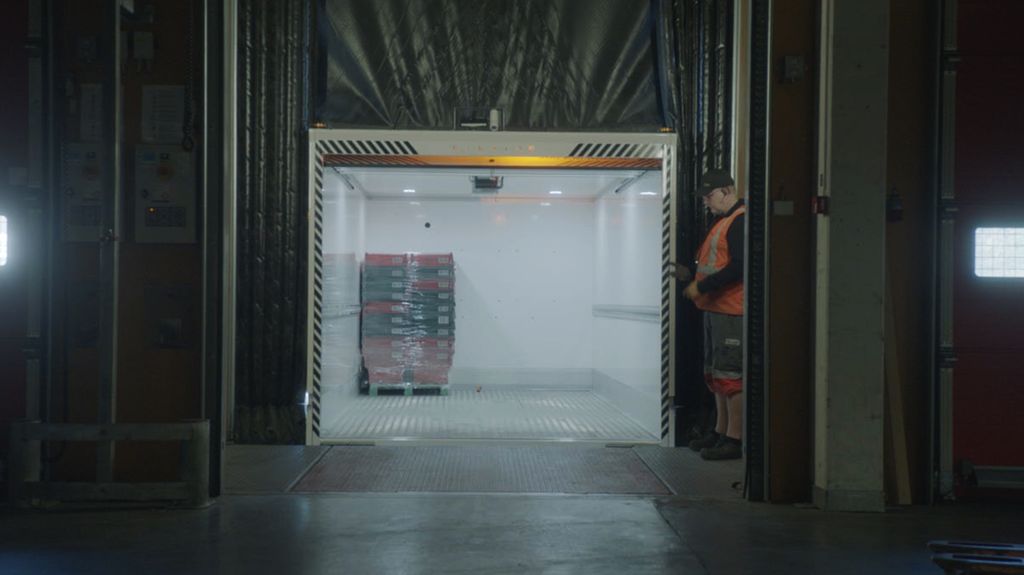 The smaller size allows a T-Pod to travel farther and charge faster. T-Pods can go for about 124 miles (200 kilometers) on a single charge. Einride says its driverless electric truck costs about 60% less to run than a normal diesel truck with a driver. And it doesn't pollute.
Now Einride, working with a shipping and trucking company called DB Schenker, has begun using T-Pods on a public road in Sweden.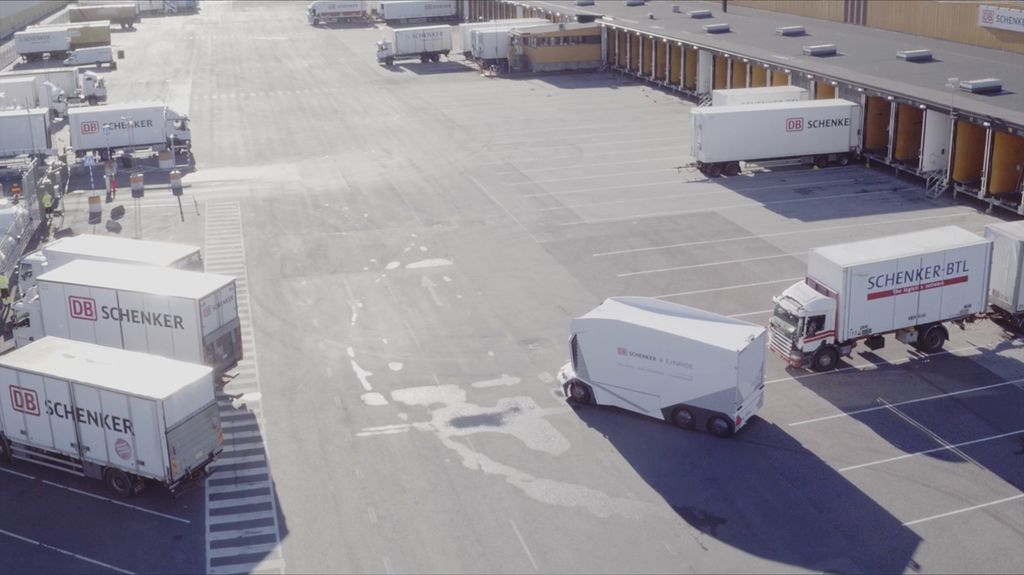 Actually, it's not much road – the distance that the T-Pods will be driving is about three football fields long. The T-Pods will drive back and forth between a terminal (where products come in and out) and a warehouse (where products are stored).
Though the T-Pods can drive at speeds as high as 60 miles per hour (100 kilometers per hour), Sweden is only allowing Einride to drive them at 3 miles per hour (5 kilometers per hour). That's about as fast as a person walking at normal speed.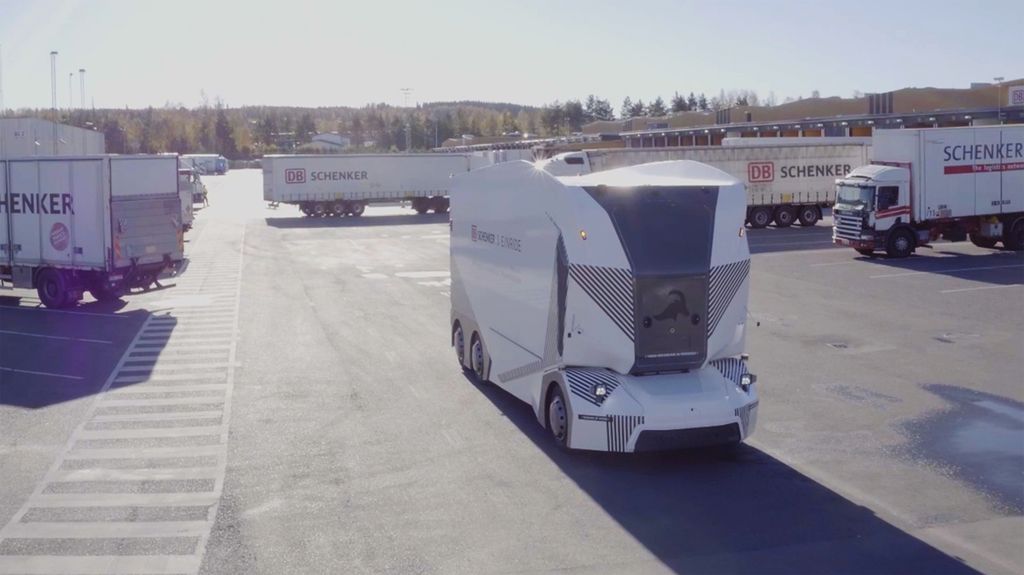 The project will allow Einride to test its systems and also try out more complicated ideas.
One of these ideas is called "platooning". Platooning is like building a train out of trucks. One truck leads and the others follow closely behind. It's much easier for self-driving trucks to closely follow one another safely. This saves money and energy by cutting down on the wind.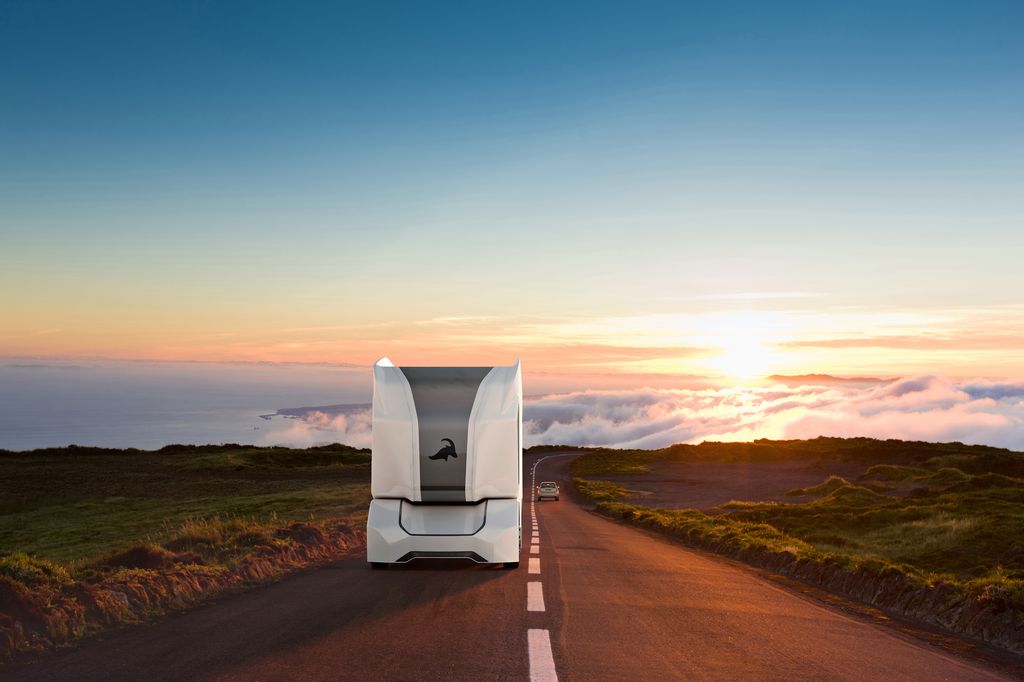 Einride believes that one driver in a far away office could control as many as ten T-Pods driving this way.
The company has big plans. Einride wants to have 200 trucks on the road by 2020 delivering 2 million pallets a year.
😕
This map has not been loaded because of your cookie choices. To view the content, you can accept 'Non-necessary' cookies.