Port-au-Prince, Haiti —(Map)
David Katz was upset by all the plastic going into the oceans. To help solve the problem, he had an unusual idea – to treat plastic like money. Mr. Katz calls his idea the "Plastic Bank".
Though Mr. Katz would like to remove plastic from the ocean, he realized it was more important to first stop the plastic from ever getting there. He points out that if your kitchen sink is overflowing, you don't start by mopping up the mess – you start by turning off the running water.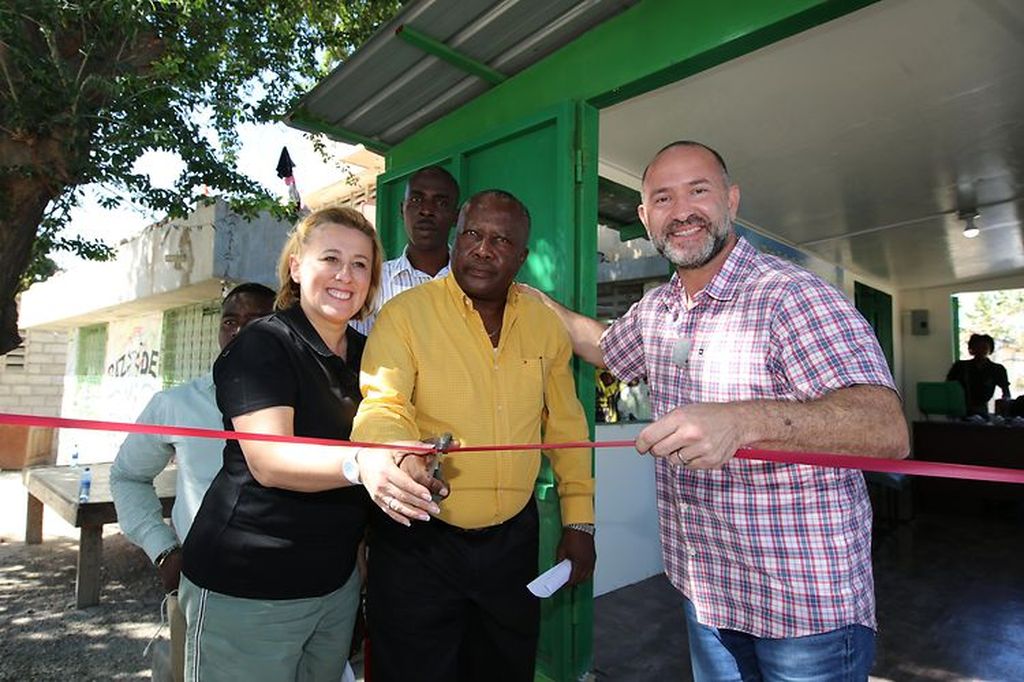 Mr. Katz believes that one of the main reasons so much plastic winds up in the oceans is because plastic is seen as worthless. In poor countries, people are already working so hard just to get enough food to eat, to find a place to live, and to keep themselves healthy. Spending time on recycling doesn't make sense when you're simply trying to survive.
The goal of the Plastic Bank is to use plastic to help these people solve the problems that worry them the most – food, shelter, and health. So Plastic Bank adds a value to plastic waste by paying people to recycle it.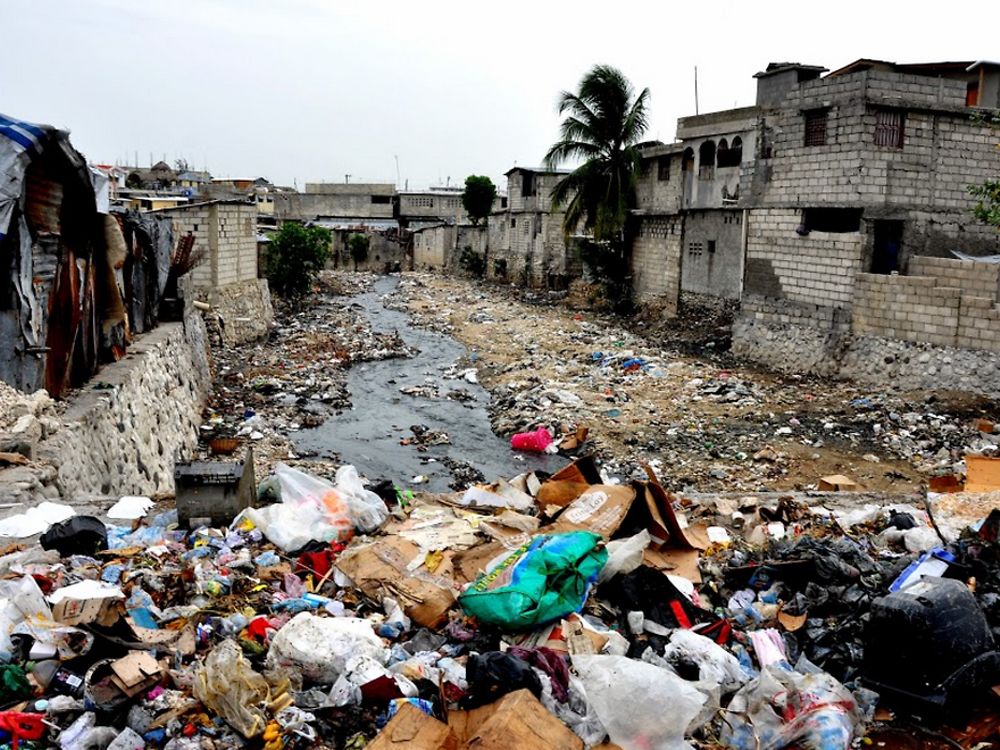 The program began in 2015 in Haiti, a poor island nation with huge problems with waste plastic. Haiti doesn't have strong programs for recycling. Plastic is often simply thrown out. It winds up in rivers and flows into the ocean.
Plastic Bank has opened 30 "markets" in Haiti. At Plastic Bank markets, people can exchange the plastic they've collected for money or other things they need.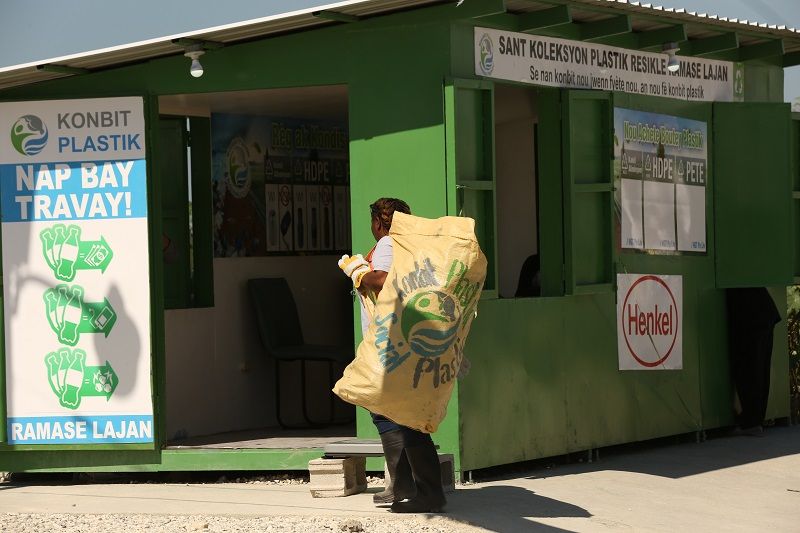 Plastic Bank markets sell many things that local people need, such as gas for cooking stoves or a way to recharge a cell phone. The stores also allow plastic collectors to use the money they earn to pay for health care or school.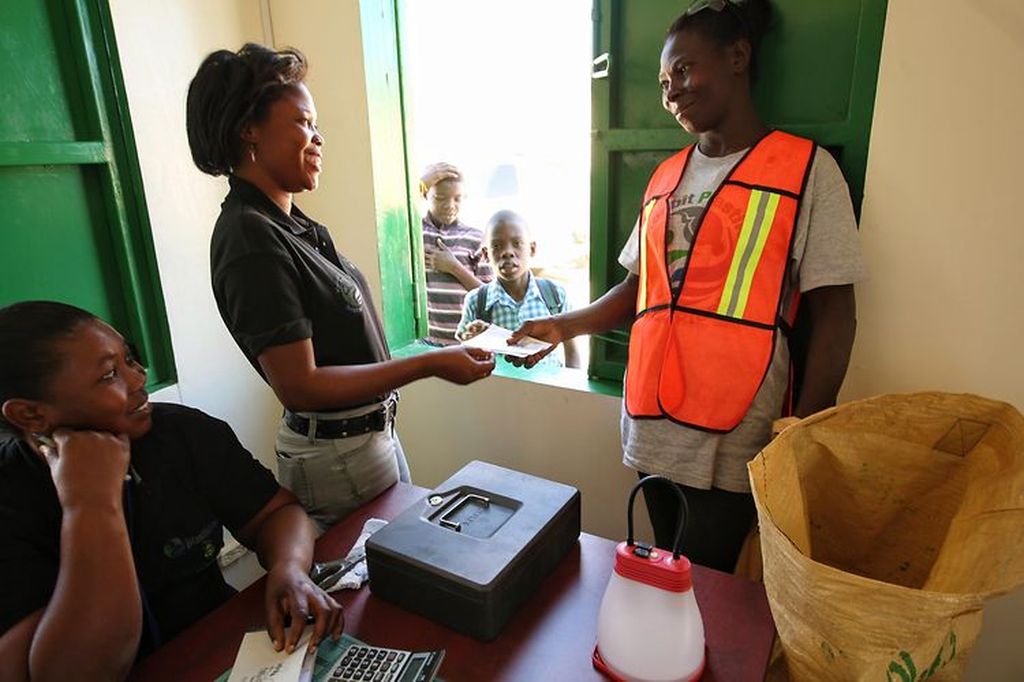 About half of the people on Haiti have cell phones. For these people, Plastic Bank can put the money they earn into a special bank account that they can control using an app. This keeps their money safe, and allows them to send money to other people.
To make sure the plastic gets recycled, the Plastic Bank works with partners, who agree to use the plastic that is collected.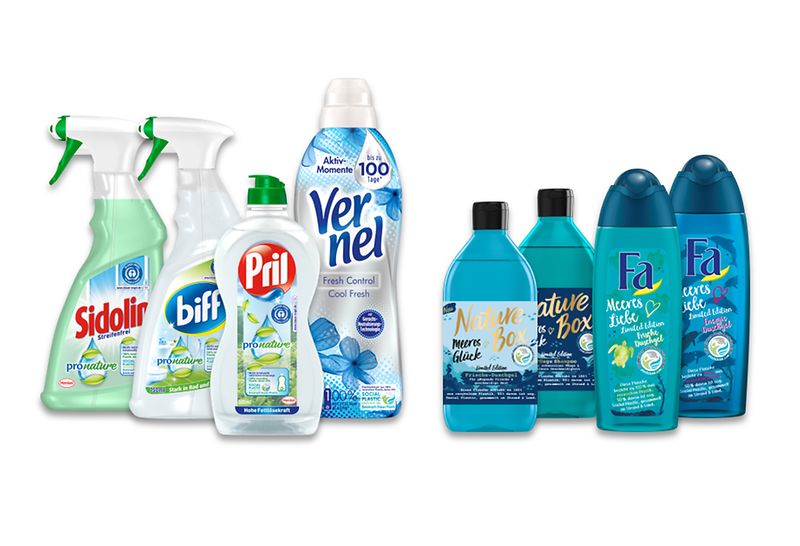 For example, the British company Marks & Spencer and the German company Henkel are both paying extra to use recycled plastic from the Plastic Bank in their products.
When customers buy these products, which are labeled "Social Plastic", they know that they are helping people in other parts of the world and keeping plastic out of the oceans.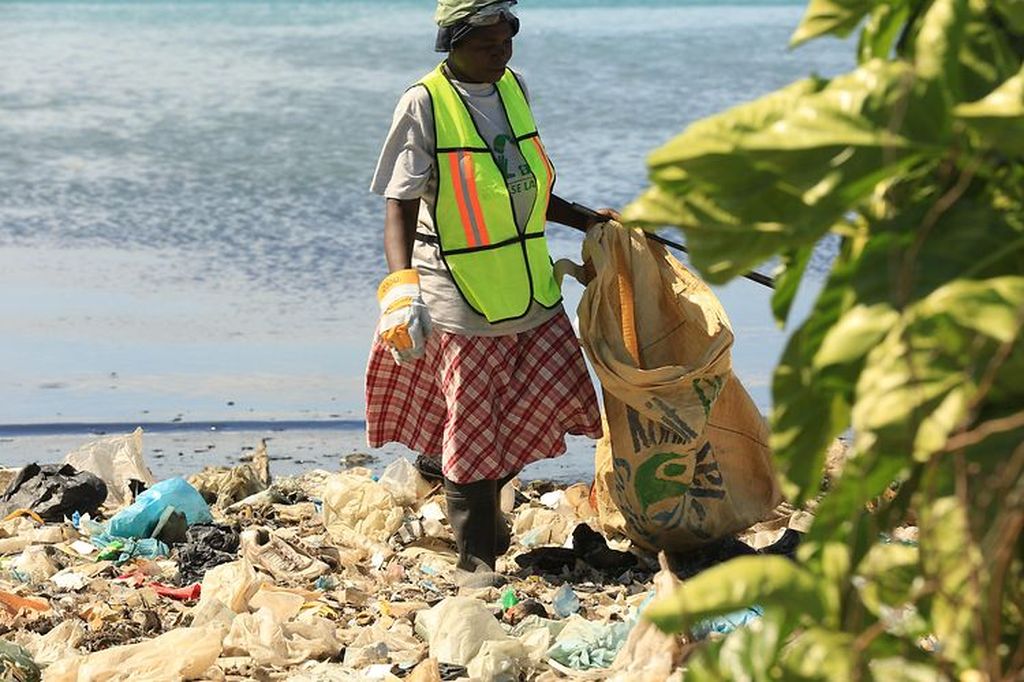 The Plastic Bank has programs in Haiti, the Philippines, and Brazil. In the Philippines, the Plastic Bank has worked with the oil company Shell to create Plastic Bank markets at 1,000 gas stations around the country. The company is hoping to expand to Indonesia, Ethiopia, and India.
So far, the Plastic Bank has kept about 7 million pounds (over 3 million kilograms) of plastic out of the oceans.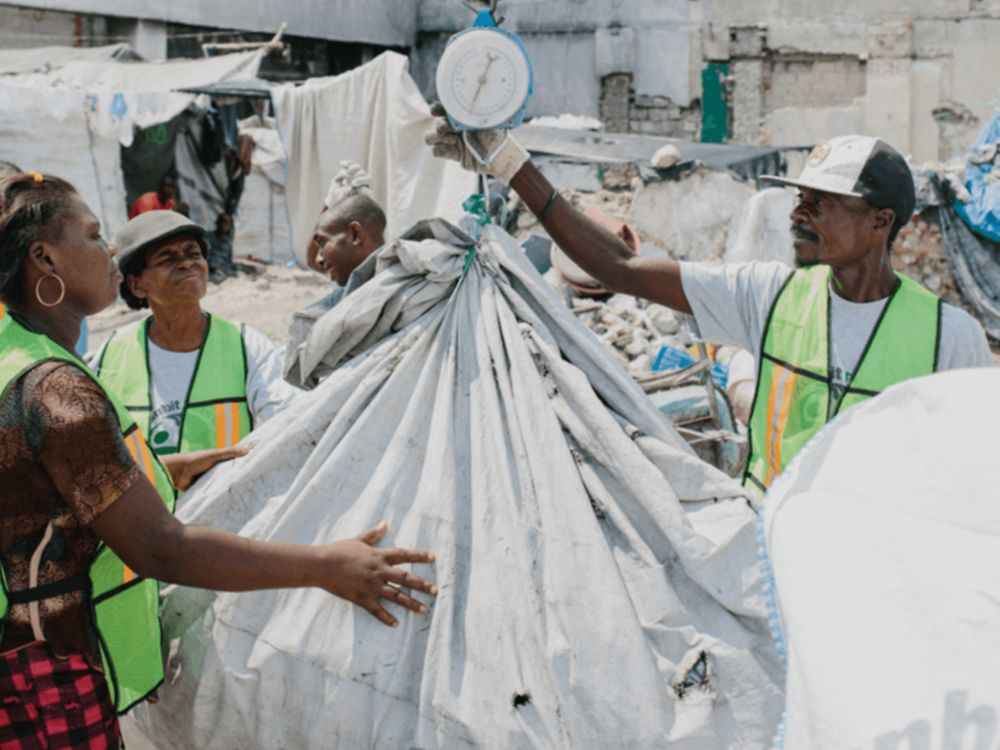 ---
Did you know…?
In Vancouver, Canada, the Plastic Bank has a slightly different program. In Canada, customers pay extra money, called a "deposit" every time they buy certain bottles and cans. The customers get the deposit money back when they return the container. In Vancouver, Plastic Bank allows customers to give their deposit money to plastic collectors in other countries, keeping even more plastic out of the ocean.
😕
This map has not been loaded because of your cookie choices. To view the content, you can accept 'Non-necessary' cookies.