Leaked Texts in Puerto Rico Cause Protests
Thousands of people in Puerto Rico are protesting and demanding that Governor Ricardo Rossello step down. The protests come after the release of almost 900 pages of text messages between the governor and the people who advise him. The messages used very negative language about many groups of people, including women and gay people (people who like others of the same sex). People in the group chats also joked about bodies piling up after a terrible hurricane two years ago.
The protests have grown bigger and louder over the last week as several popular musicians joined in. The governor has said that he will not step down. Late in the week, the capital, San Juan, was described as a "war zone" with police using tear gas and rubber bullets to drive protesters away from the governor's mansion.
Supreme Court Justice John Paul Stevens
John Paul Stevens, who served as a US Supreme Court Justice (judge) for nearly 35 years, died this week at the age of 99. Mr. Stevens was chosen for the Supreme Court – the highest court in the US – by President Gerald Ford in 1975.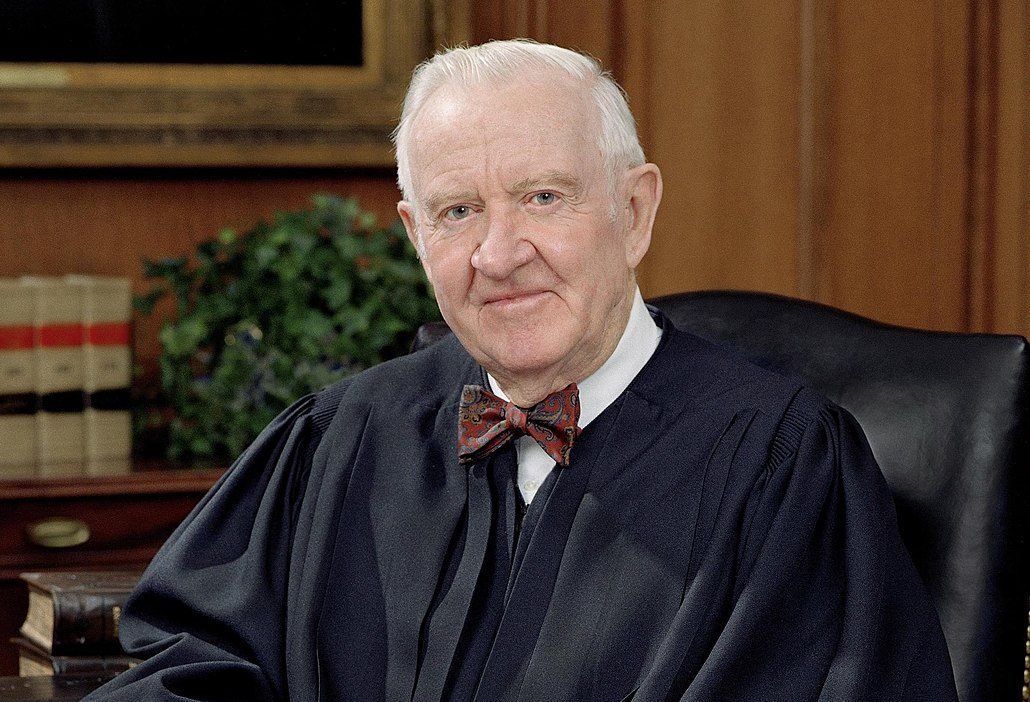 As a justice, Mr. Stevens was very independent – making his own decisions and often surprising people. He was very good at working with other justices to find areas where they agreed. Mr. Stevens left the Supreme court when he was 90.
Moon Landing Tapes Bought for $218 Could Sell for $1M
Today marks 50 years since the first human set foot on the moon. A company called Sotheby's chose today to auction off some of the original recordings of the historic event.
In an auction, people say how much they will pay for something. As people offer more money, the price goes up and up until one person finally offers a price that no one else is willing to pay.
The person who owns the tapes paid about $218 for them in 1976. NASA sold the tapes by accident, along with 1,147 video tapes of lower value. Sotheby's expects that the recordings will sell today for $1 million or more.
Four Children Take 600 Mile Trip in Parent's Car
In Australia, four children between the ages of 10 and 14 stole a parent's car in Rockhampton, Queensland and drove it to Grafton, New South Wales. That's a trip of about 600 miles (1,000 kilometers). Police believe the children may have taken turns driving. The children stopped for gas twice along the way, and each time drove off without paying.
It is not yet known why the children made the trip. One of the children lived in Grafton, and police believe that might have been part of the reason for the trip. In Queensland, a person can't get a driver's license until age 17.