Dono, Indonesia —(Map)
A man in Indonesia is walking backwards for 435 miles (700 km). He's making the trip to encourage the government and others to protect and rebuild Indonesia's rainforests.
Medi Bastoni Is 43 years old. He is the father of four children and lives in Dono, Indonesia. That's about 12.5 miles (20 kilometers) from Mount Wilis, a beautiful mountain area that has had large areas of forests cut down in the past.

Indonesia is the largest country in the world formed by a group of islands. There are over 16,000 islands in Indonesia, and most of them are covered with rainforests. Forests cover about 70% of the country. But on Java, where Mr. Bastoni lives, there are more people, and far more forests have been cleared.
Great areas of Indonesia's rainforests have been logged or burned. The environmental group Greenpeace says that the amount of forest that has been cleared in Indonesia in the last 50 years is almost twice the size of Japan.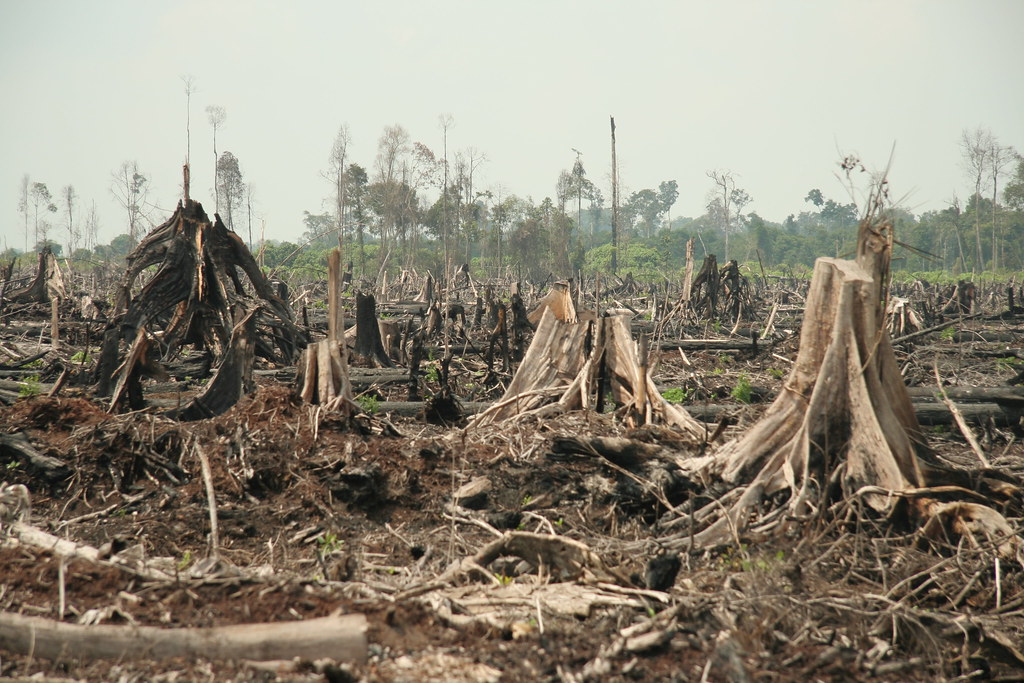 Mr. Bastoni believes it's important to protect forests from being cut down, and to restore them when they have been destroyed. Near his home, Mount Wilis is now being restored, but Mr. Bastoni wants to make sure that this protection continues.
That's how he came up with the idea of the 435-mile (700-kilometer) walk. He aims to walk from his home in Dono, across most of the island of Java to the country's capital, Jakarta. There, he hopes to meet the country's president, Joko Widodo.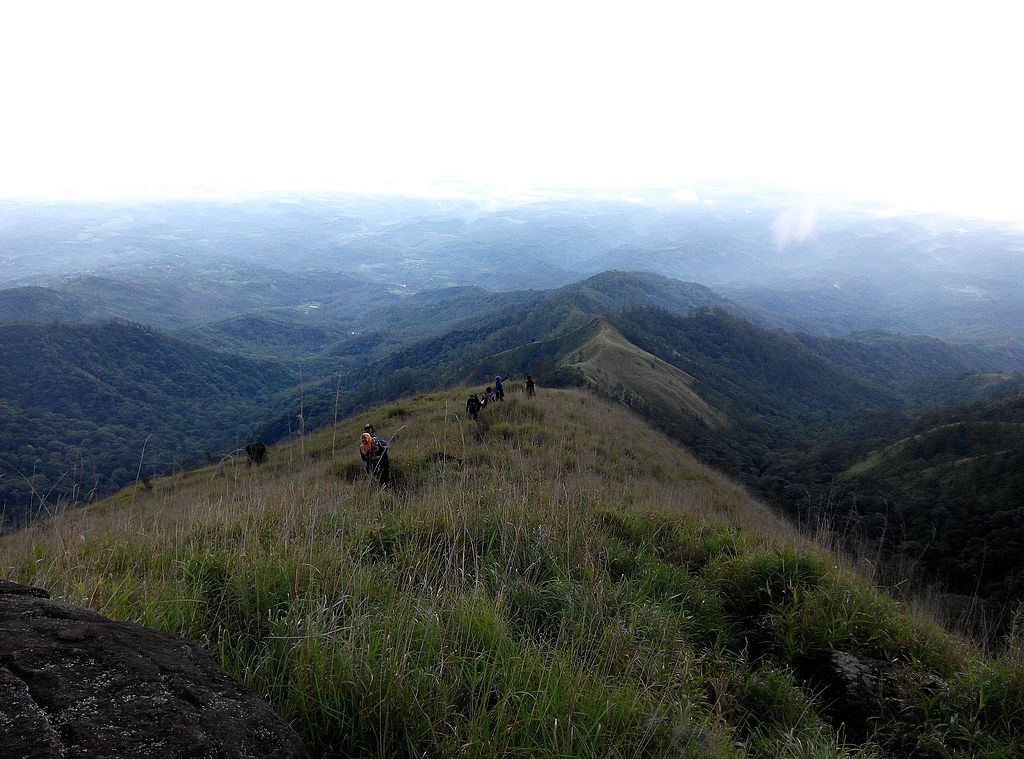 Mr. Bastoni hopes to arrive in Jakarta in time for the country's independence day celebration on August 17. If he is able to meet Mr. Widodo, he plans to ask him for a seed of a tree to plant at the bottom of Mount Wilis. The seed is meant as a symbol and a promise that the area will be protected.
And walking backward? Well, that's a symbol, too. Mr. Bastoni wants Indonesians to look back at their past and think about how they got their independence.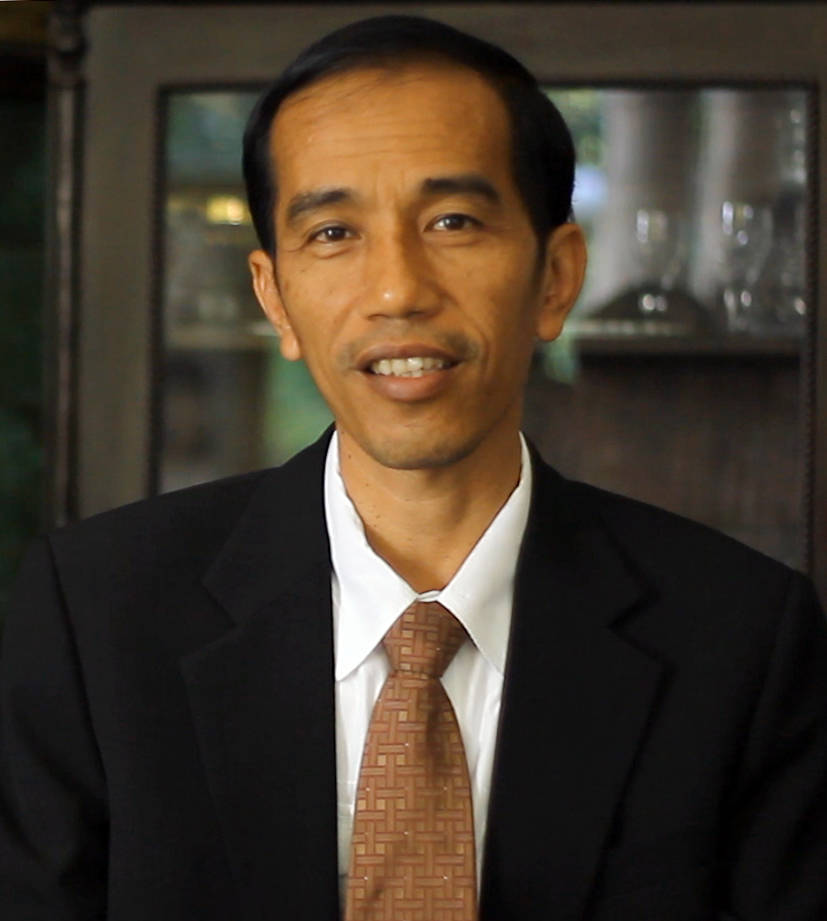 But walking backwards is also a good way to get attention. Right now, Mr. Bastoni's backwards walk is pretty big news in Indonesia.
In order to make the walk safely, Mr. Bastoni is wearing a frame made out of thin pipes. The frame supports a large mirror in front of him, above his head. This allows Mr. Bastoni to look behind him as he walks.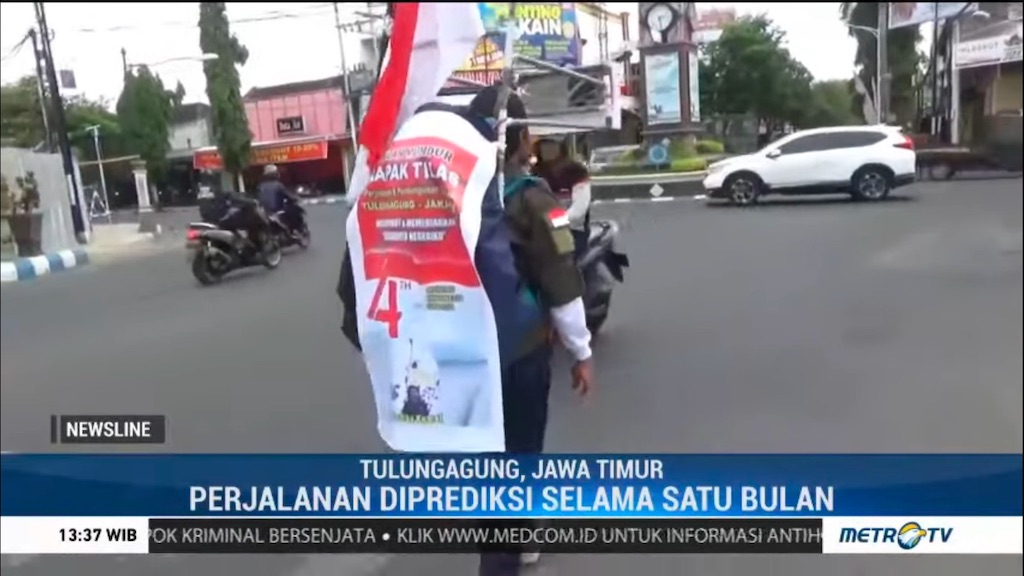 Besides the frame, Mr. Bastoni is carrying a backpack with some extra clothes and a little bit of food. He is planning on buying more meals from food stalls along the way. He has been sleeping at police stations, security posts, and mosques (religious buildings). He has also met many friendly people who have offered food and a place to sleep.
Mr. Bastoni's plan is to cover about 19 miles (30 kilometers) a day. In early August he was in Sragen – about 100 miles (160 kilometers) from his home. It's not clear whether Mr. Bastoni is still on track to arrive in Jakarta by August 17.
😕
This map has not been loaded because of your cookie choices. To view the content, you can accept 'Non-necessary' cookies.