Honolulu, Hawaii —(Map)
Antonio de la Rosa has completed what he believes is a record – in just over 76 days, he paddled across the Pacific Ocean from San Francisco to Hawaii on a special stand-up paddle boat.
Mr. de la Rosa is an adventure athlete from Spain who has taken on a number of other unusual challenges before this, including rowing alone across the Atlantic, skiing trips above the Arctic Circle, and biking in Alaska.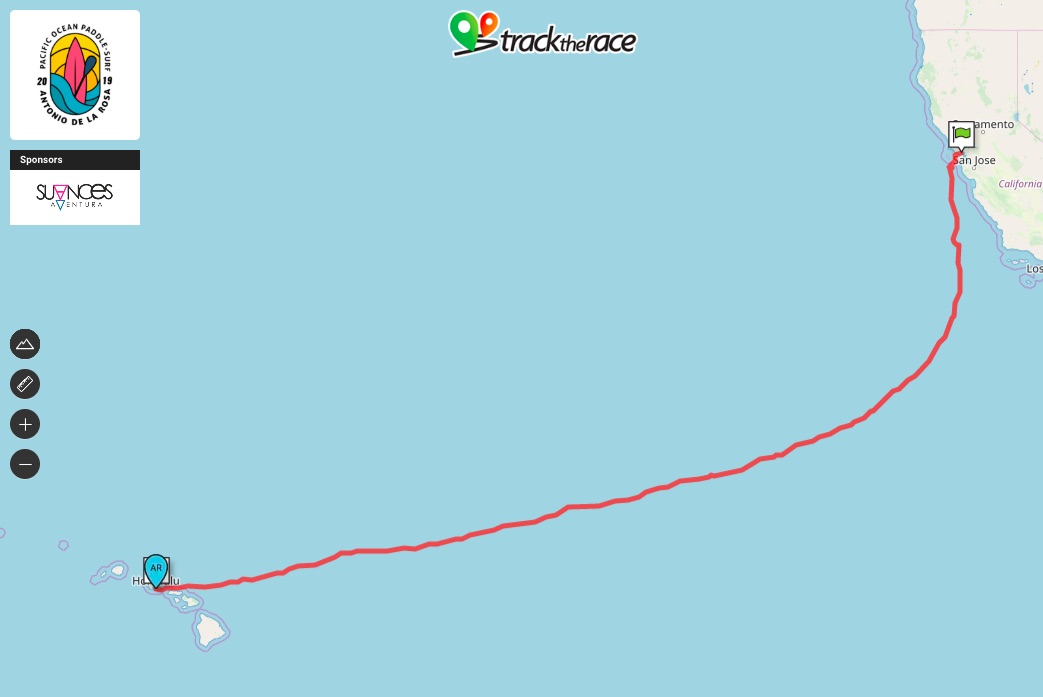 Mr. De la Rosa, who turned 50 during the trip, left San Francisco on June 9. The 2,950-mile (4,750-kilometer) trip to Honolulu, Hawaii took Mr. de la Rosa 76 days, 5 hours, and 22 minutes. He made the trip in a special 24-foot (7.5 meter) craft called "Ocean Defender" that is part paddle board, part boat.
Mr. de la Rosa wanted to use the trip to bring attention to the problem of plastic pollution in the world's oceans. The trip has made him even more sure about how serious this problem is. He says that he saw plastic trash and plastic fishing nets almost every day of his trip. "We need to change things as soon as possible," he says.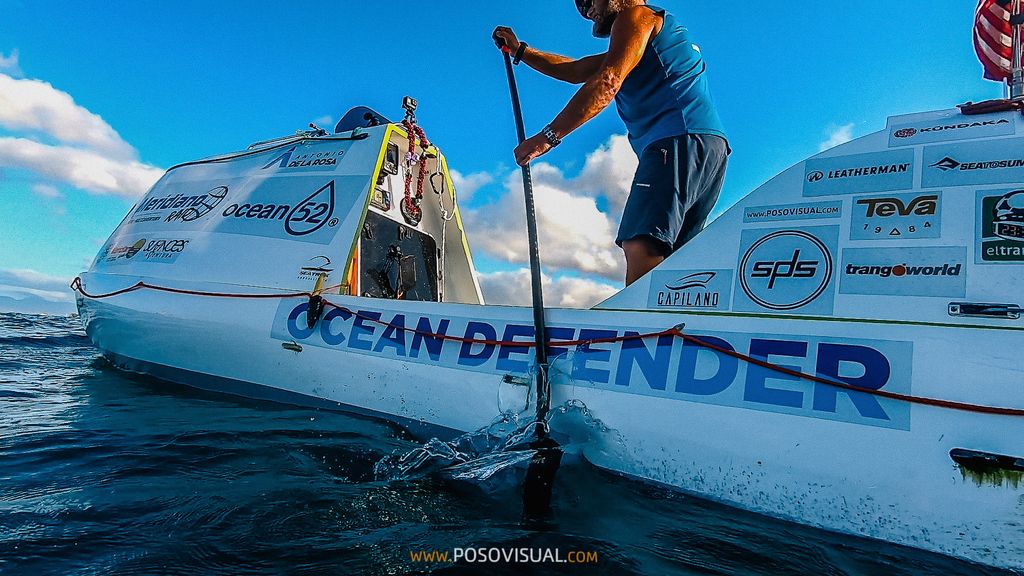 The Ocean Defender has an open area in the center, where Mr. de la Rosa stood to paddle. There are also two protected areas, one in the front for sleeping, the other in the rear, for storing supplies.
Since Mr. de la Rosa brought all of his supplies with him, he needed to travel simply. He brought enough dried food for three months. Though he had plenty to eat, Mr. de la Rosa lost around 27 pounds (12 kilograms) during the trip.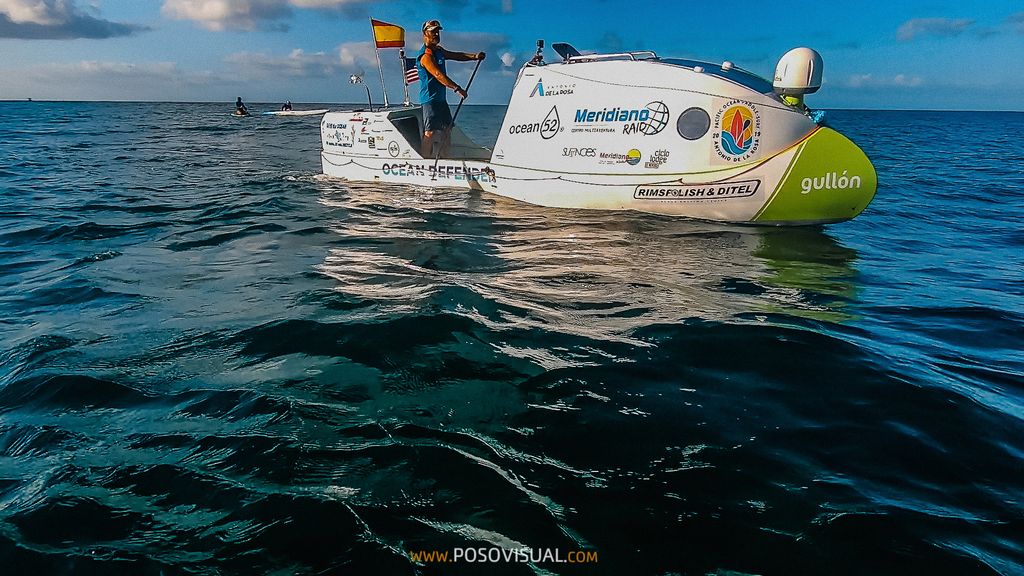 For drinking water, Mr. de la Rosa used a special machine to remove the salt from seawater, making it okay to drink. The machine was powered by solar panels on the outside of the boat.
The solar panels were also used to charge Mr. de la Rosa's only contact with the outside world, a computer with a satellite connection. He used the computer to keep in touch with friends and family and to post updates on social media. Mr. de la Rosa also carried a GPS device which sent out his location, allowing people back on land to track his progress.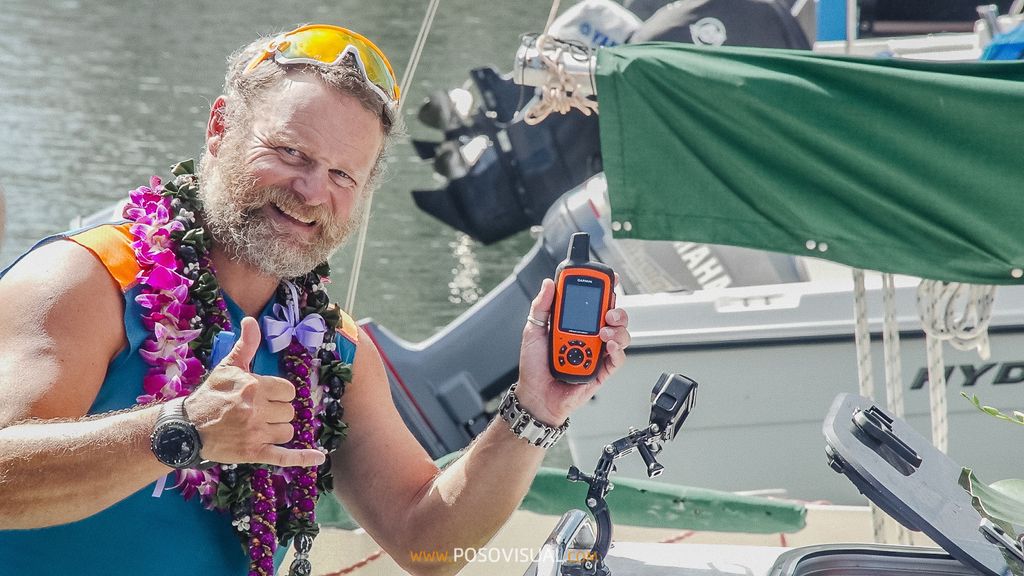 On most days, Mr. de la Rosa paddled for around 10 hours, stopping from time to time to rest or eat. At night, he usually woke up once every hour to make sure he was still on course.
The beginning and the end of the trip were particularly hard. Mr. de la Rosa fought strong waves and ocean currents leaving San Francisco. He had to paddle for 15 hours on his first day to get to a safe place to spend the night.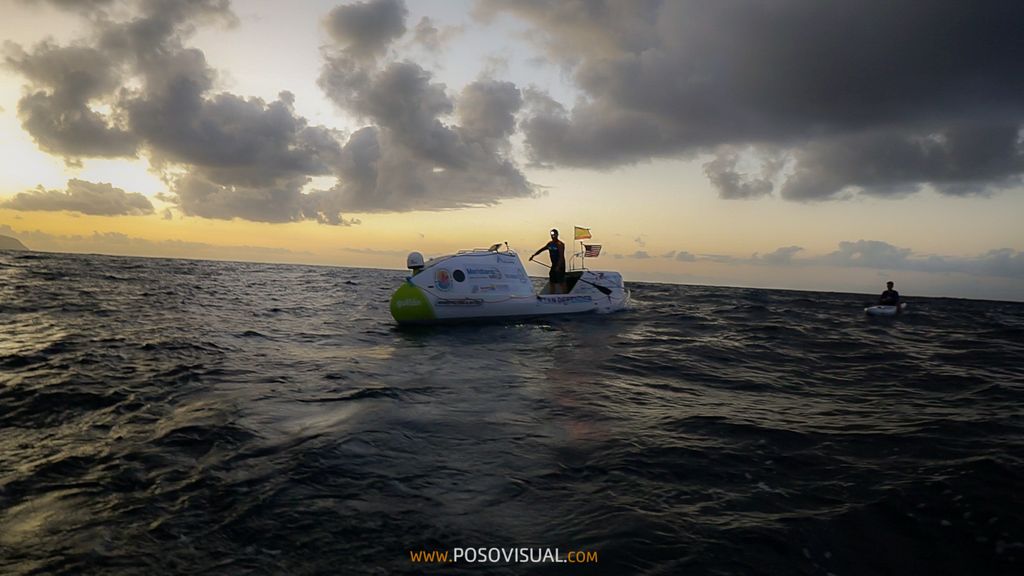 When he arrived in Hawaii on August 24, the winds were strong, and threatened to throw his boat into the rocky coast. But Mr. de la Rosa managed to make it in safely to shore, where he was warmly welcomed.
"I feel tired, but very satisfied," said Mr. de la Rosa.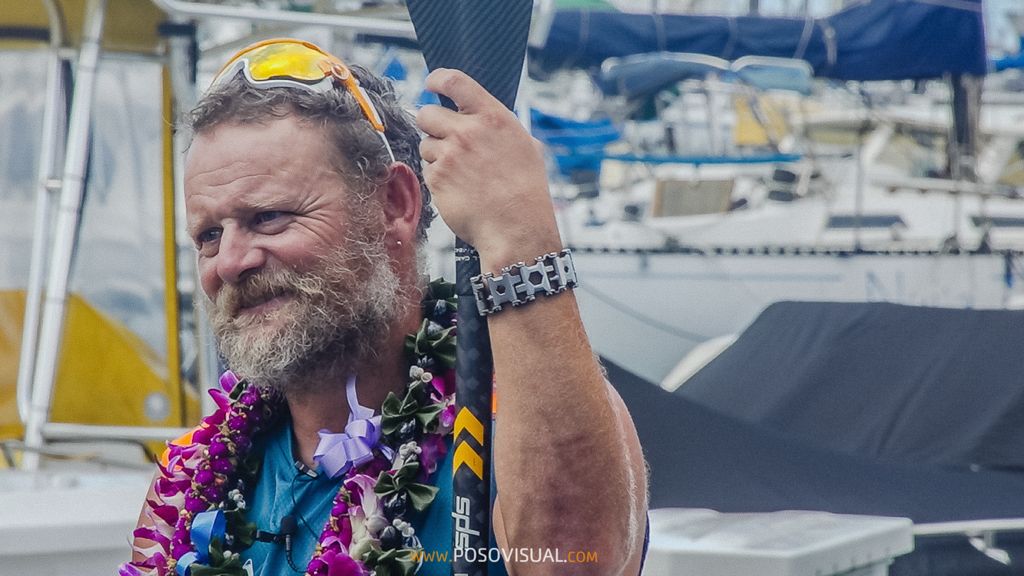 😕
This map has not been loaded because of your cookie choices. To view the content, you can accept 'Non-necessary' cookies.