New South Wales, Australia —(Map)
Fire fighters on Australia's east coast are struggling to get several large bushfires under control. Over 100 fires are burning, and the dry, windy conditions have made them extremely difficult to contain.
In Australia, "the bush" means a wild area where not many people live. Bushfires are common in Australia because of the hot, dry weather. Strong winds can blow the flames and make them travel far and fast. This can bring fires close to places where more people live.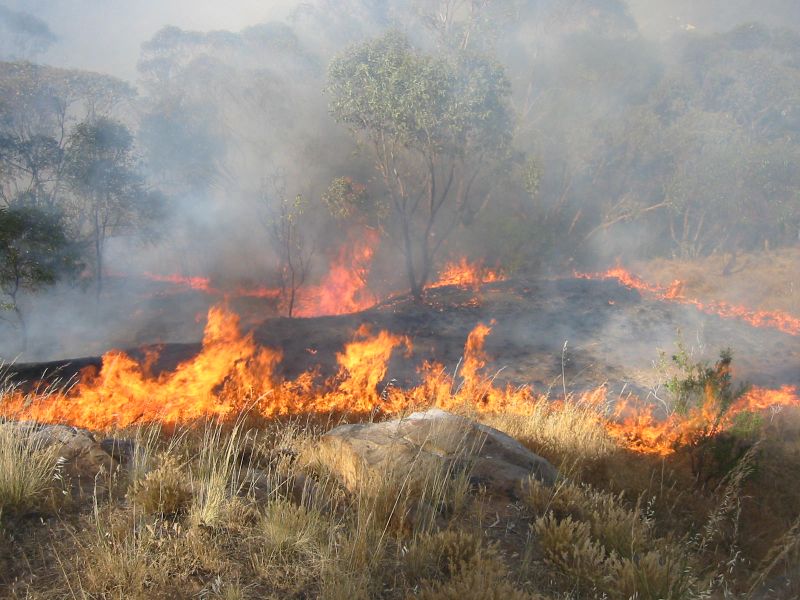 The fires are affecting the states of Queensland in Australia's Northeast, and New South Wales, in the Southeast. The fires have destroyed at least 21 buildings, including an important historic hotel.
In Queensland, 71 fires were reported burning on Sunday. In New South Wales, there are over 50 fires burning, and several of them are quite serious. The largest has burned an area over 216 square miles (560 square kilometers).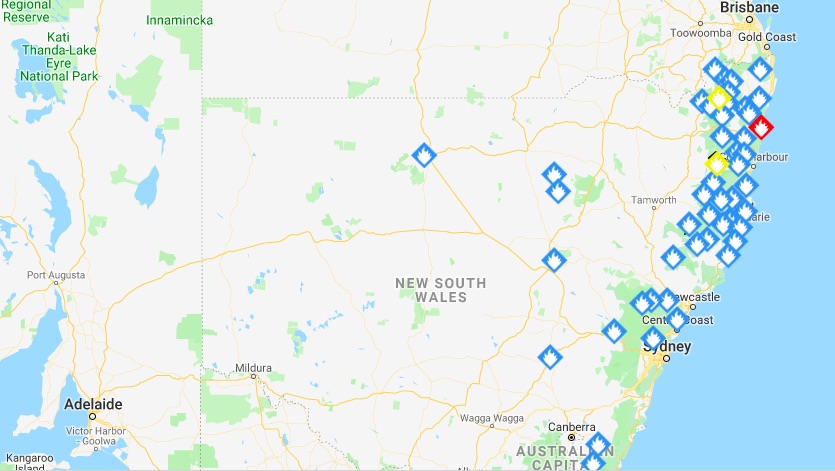 Strong winds have made the fires very difficult to get under control. Kevin Marsh, who works for Queensland Fire and Emergency Services (QFES) said, "Firefighters stood side by side battling wind gusts of up to 90 kilometers an hour [56 miles per hour]. I've never seen anything as bad as that."
The fires are worrying not just because of the danger they present now. They also seem to be a warning about the kind of bushfire season that might be on the way.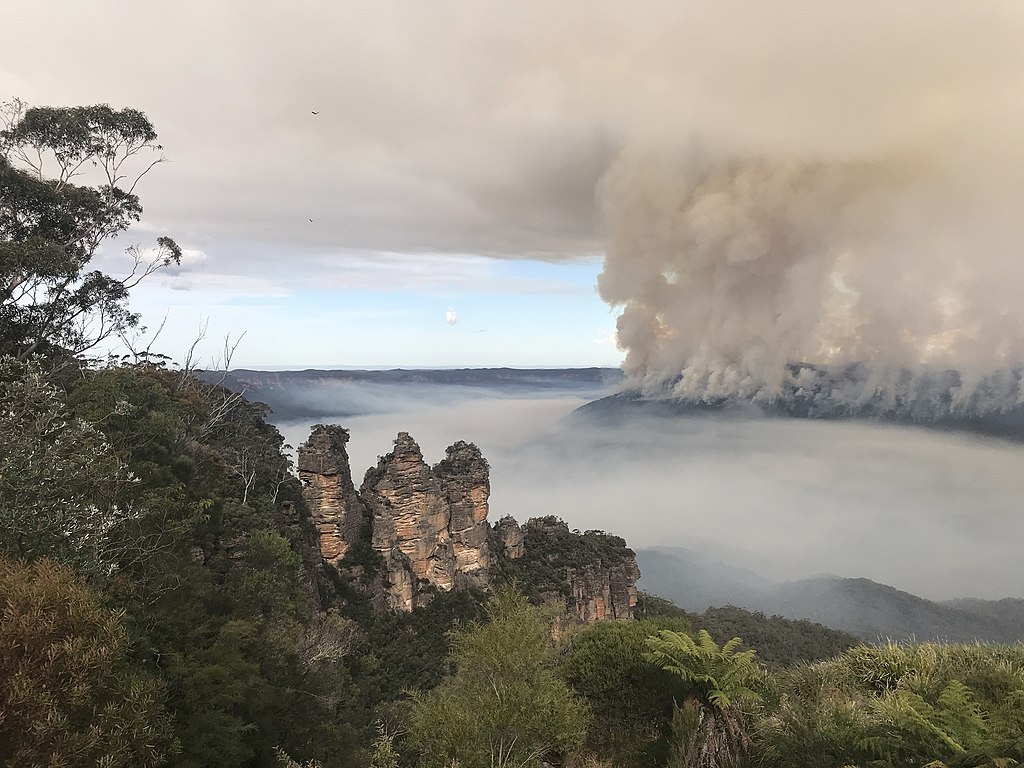 Usually the summers are the most intense times for bushfires in both New South Wales and Queensland. But it's still early spring in Australia. Many people are worried about how things will be during the hot summer months of December, January, and February.
"We've never seen this before in recorded history. Fire weather has never been as severe this early in spring," said Andrew Sturgess, who works for QFES.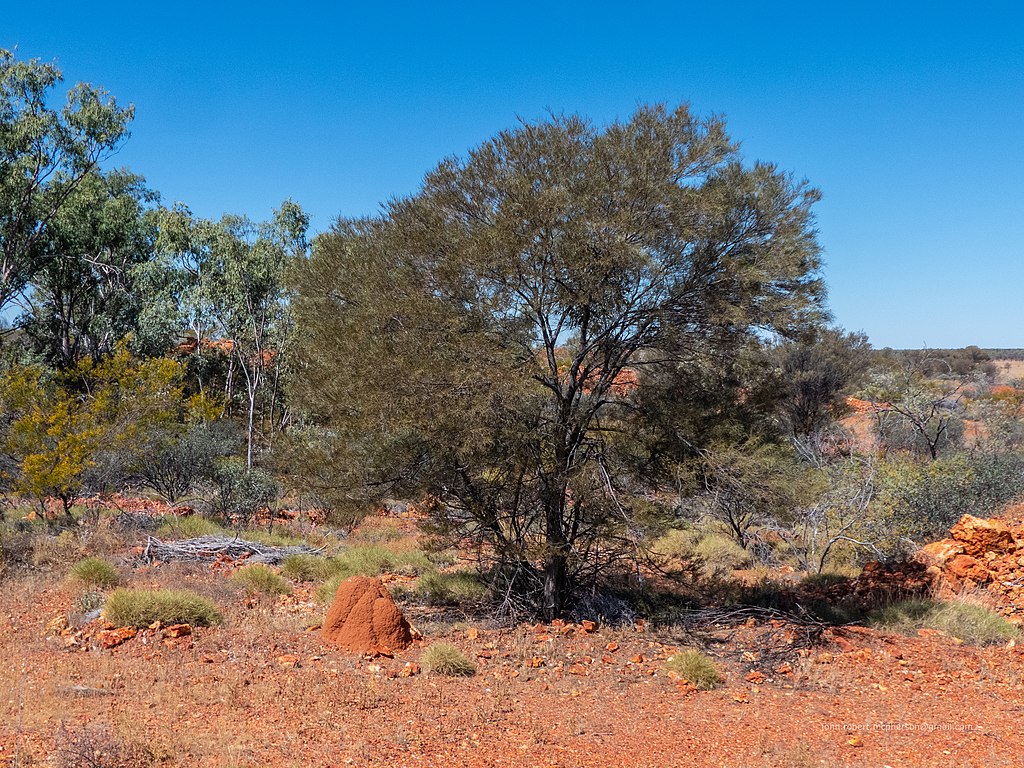 The very dry conditions in the area are one of the problems behind the fires. Parts of Australia have been suffering from a serious drought – a long period of time with little or no rain. The east coast has had two years of low rainfall. Some parts of New South Wales are having the worst drought anyone can remember.
The drought doesn't just make things burn easily – it makes it harder to fight the fires because there's not enough water. In the Southern Downs area, for example, fire fighters are using much of the water that cities depend on. Some cities are making plans to truck in emergency water to replace the water spent fighting fires.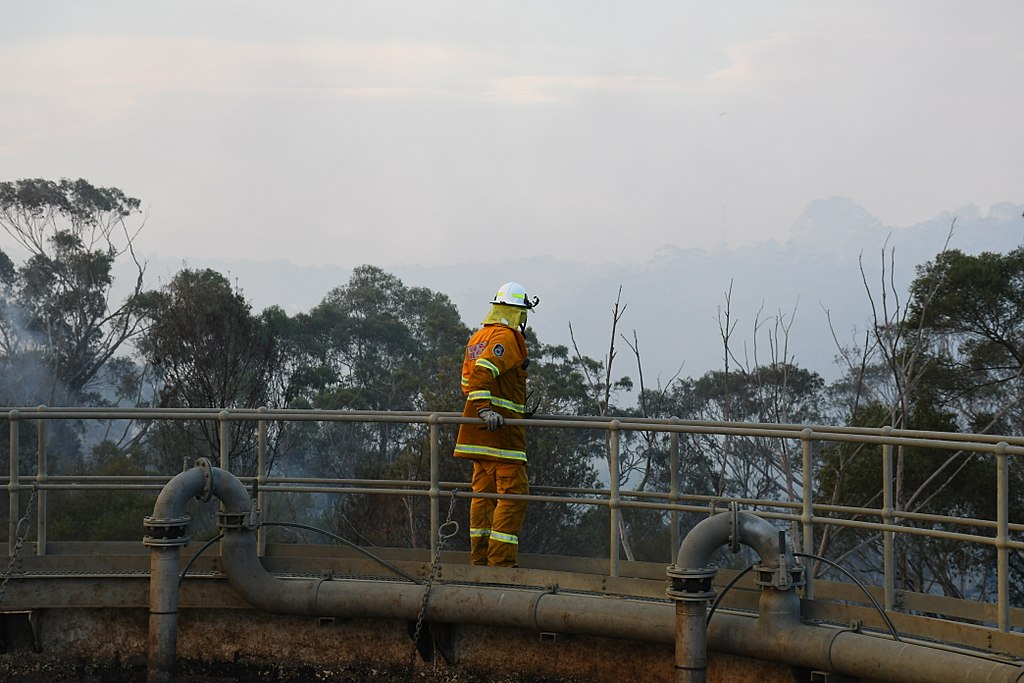 Fire fighters are aware that there may not be enough water and are ready to use other methods of fighting the fires. One way they can do this is by using machines to cut large gaps in the bush so the fire can't spread.
The strong winds are expected to continue through Tuesday or Wednesday. But even if the worst fires are brought under control, experts expect some fires could continue to burn for six to eight weeks.
😕
This map has not been loaded because of your cookie choices. To view the content, you can accept 'Non-necessary' cookies.