Texas Struggles with Floods After Tropical Storm Imelda
Southeast Texas is struggling to recover after Tropical Storm Imelda dropped massive amounts of rain. Some areas near Beaumont got as much as 43 inches (109 centimeters) of rain.
The rain has caused flooding, ruining hundreds of homes, closing roads, and causing at least four deaths. Nine barges (huge boats which carry heavy materials) broke loose on the San Jacinto River, striking a bridge, which has since been closed.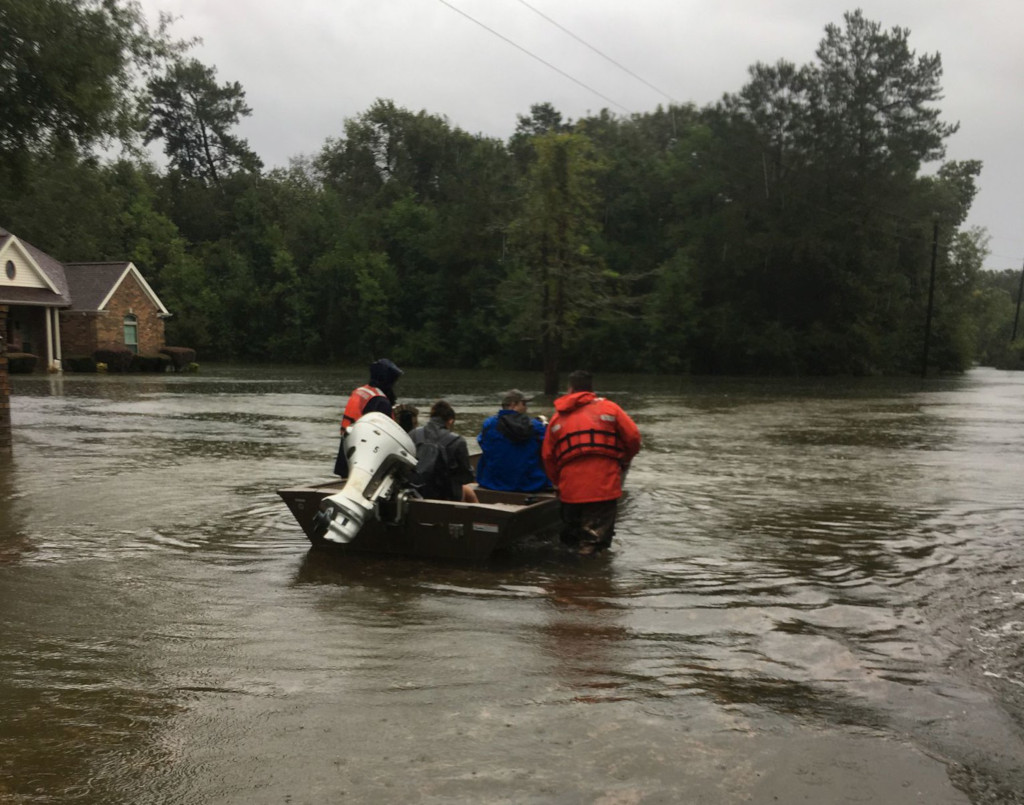 In Houston, schools were closed Friday. The storm comes just two years after Hurricane Harvey, which dropped as much as 50 inches (125 cm) of rain in places.
Though Imelda has broken up, some rain is still expected and there could be more flooding.
Rugby World Cup Opens in Japan
The 9th Rugby World Cup is being held in Japan. Rugby is similar to American football, but it's played without pauses, and has more running, less protection, and no forward passes.
This is the first time the Rugby World Cup has been held in Asia. The organizers hope to build a wider audience for the sport, which started in England in the 1800s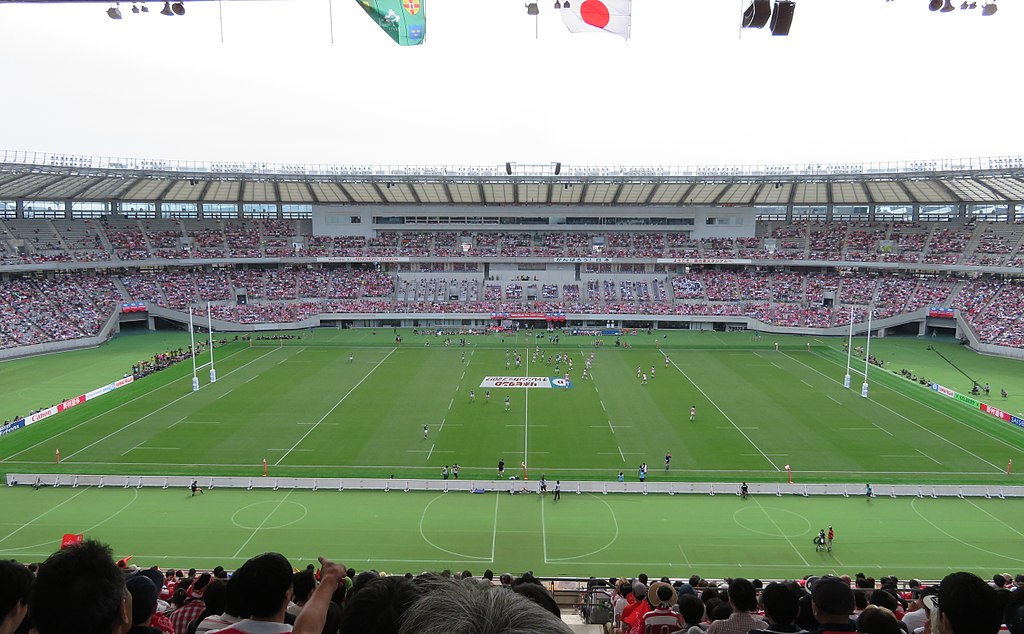 The games began on Friday with a fancy opening ceremony, and roughly 40 million Japanese people were expected to watch. Japan's Brave Blossoms beat Russia's Bears 30-10 in the first game.
Over the next six weeks, games will be held in 12 different cities around Japan, leading to the final on November 2.
Company Promotes Unusual "Wearable" Chair
A Japanese company called Astride has an idea so different that you might want to sit down before you read about it – it's a wearable chair.
Called the "LEX", the chair straps around the wearer's waist and legs. It can be worn around with the legs up. But when the wearer wants to sit, they can lower the legs to sit down anywhere, without a chair.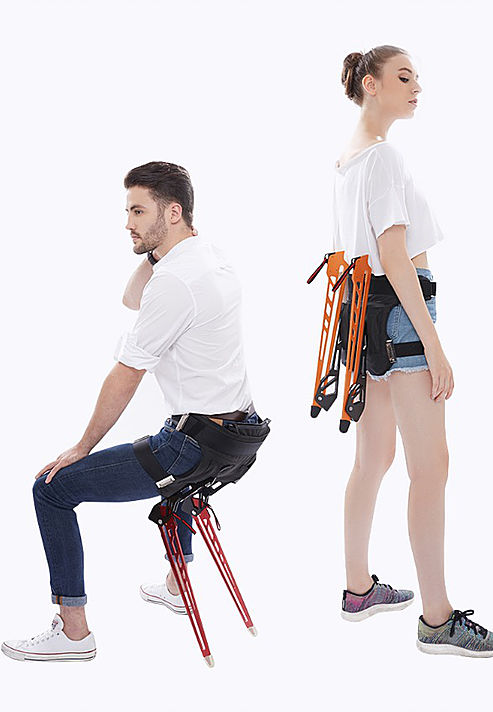 The chair was first promoted on a website where visitors pay to support ideas they like. Enough people liked the idea of the LEX that the company was able to make the product. The company claims the chair forces people to sit in a way that's good for their backs.
There's one big problem with the LEX – if you're wearing it, you can't actually sit down in a real chair.
School Finds Bedbugs in Its iPads
Recently, Como High School in St. Paul, Minnesota found an unusual kind of computer bug – bedbugs.
In St. Paul, middle school and high school students are given a computer to use for the school year. The students are allowed to take their iPads back and forth between home and school. Students are supposed to clean the devices before returning them.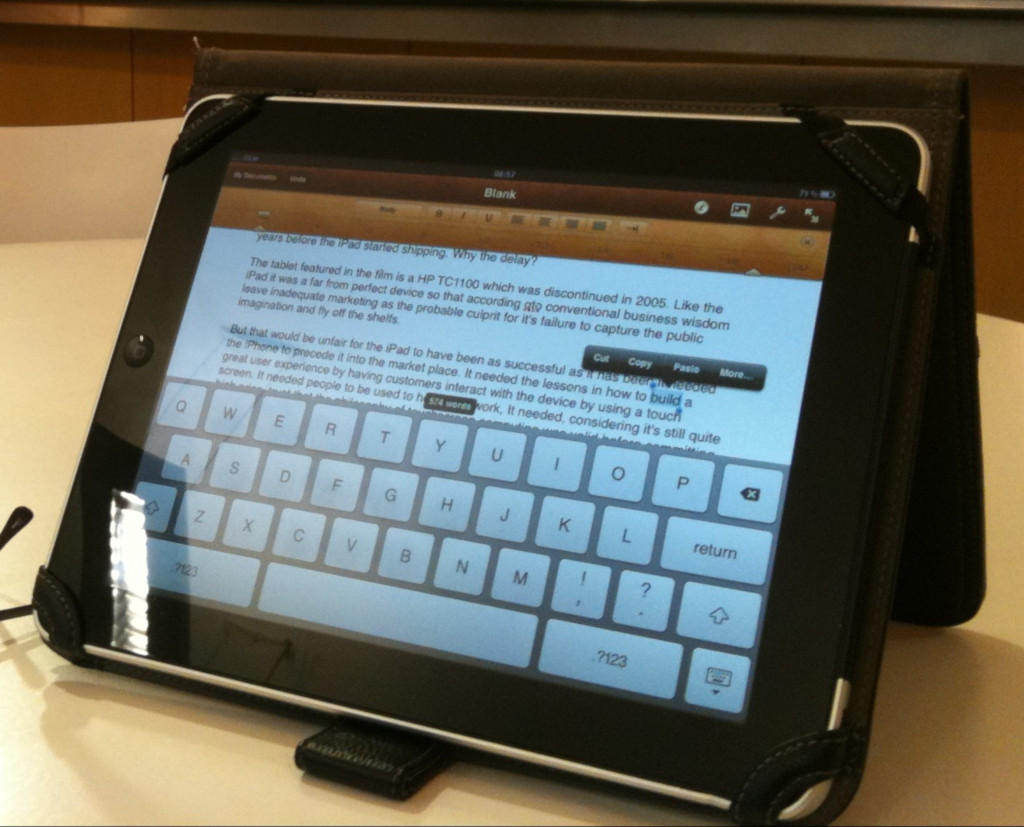 But as the district prepared the iPads for the new school year, they found bedbugs in five of the cases. Bedbugs are small insects that bite, and feed on human blood. They can be very hard to get rid of.
The district has sent home a letter reminding families how important it is to clean the devices. The good news is that the bugs were only found on five of the district's 17,000 iPads.