Shishapangma, China —(Map)
Nirmal "Nims" Purja has just set several world records after completing a mountain climbing challenge he set for himself: climbing the world's 14 highest mountains in less than seven months.
Mr. Purja was born in Nepal, in the Himalayas, the world's highest mountain range. Though he was born a mile (1,600 meters) above sea level, he didn't climb any serious mountains until he was 29.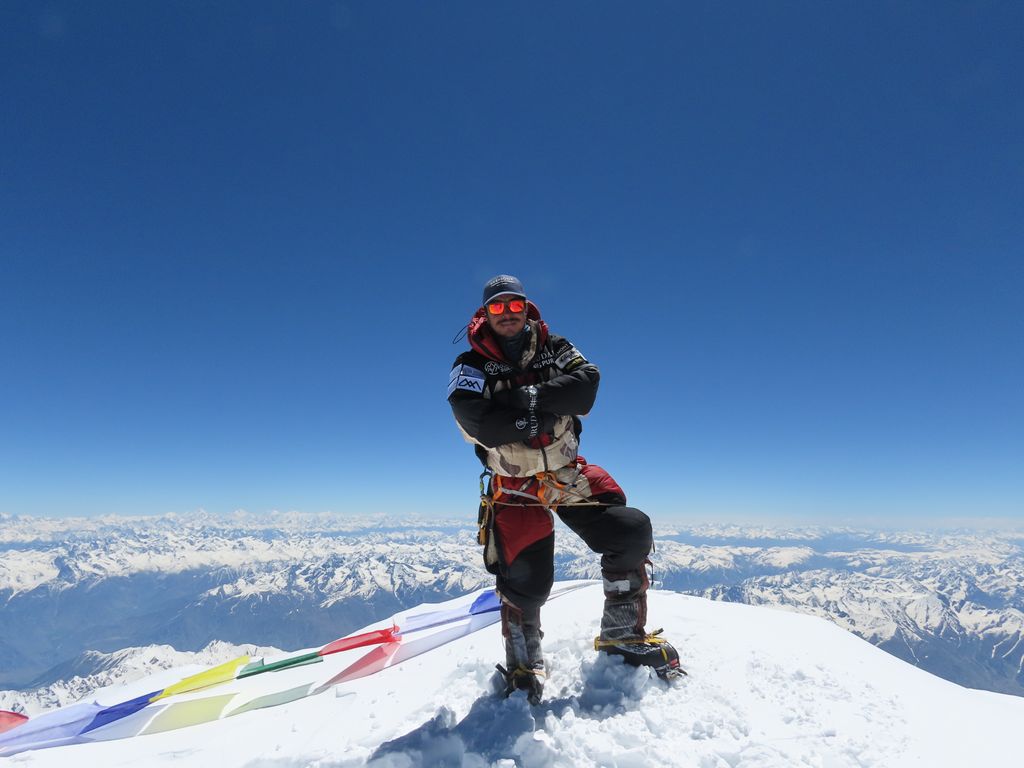 But Mr. Purja, now 36, was trained to be tough. He served in the special forces of the British Navy, where he had special training for fighting in extremely cold weather. In 2018, he quit as a soldier to follow his mountain climbing dream.
There are only 14 mountains in the world that are higher than 8,000 meters (5 miles). Mr. Purja had already climbed several of them. His new goal was to climb all of them – in less than seven months.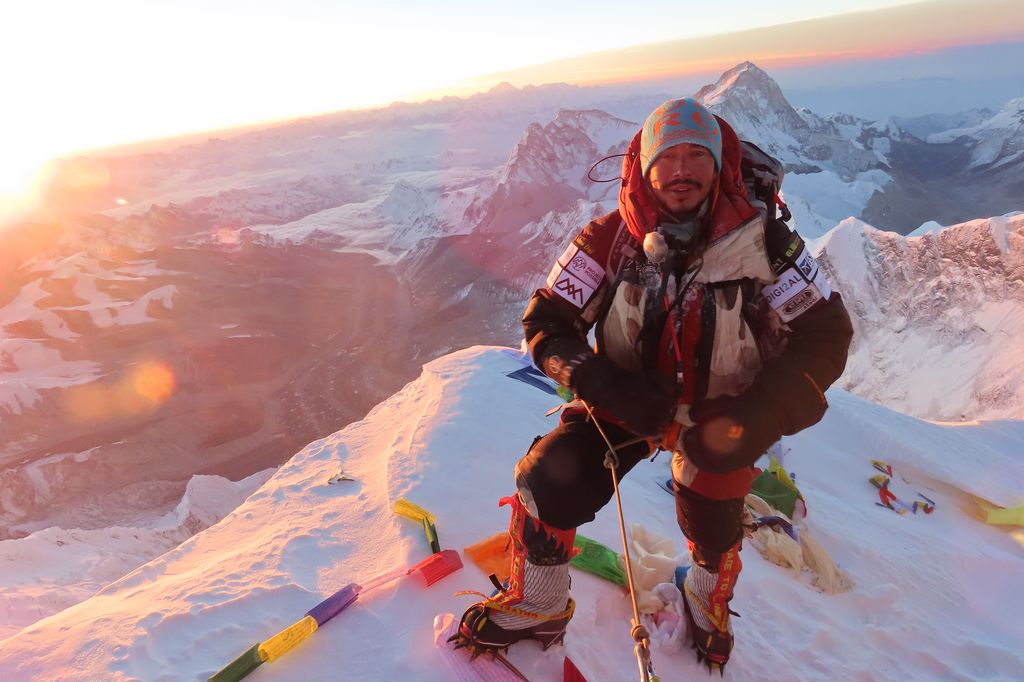 Other people had climbed the 14 mountains before. But the fastest anyone had ever done it was when Kim Chang-ho of South Korea completed the 14 climbs in 2013. It took him seven years, 10 months and six days.
Mr. Purja named his challenge "Project Possible". He began on April 23, by climbing Annapurna in Nepal. By May 24, he had summited (gotten to the top of) six mountains higher than 8,000 meters in Nepal.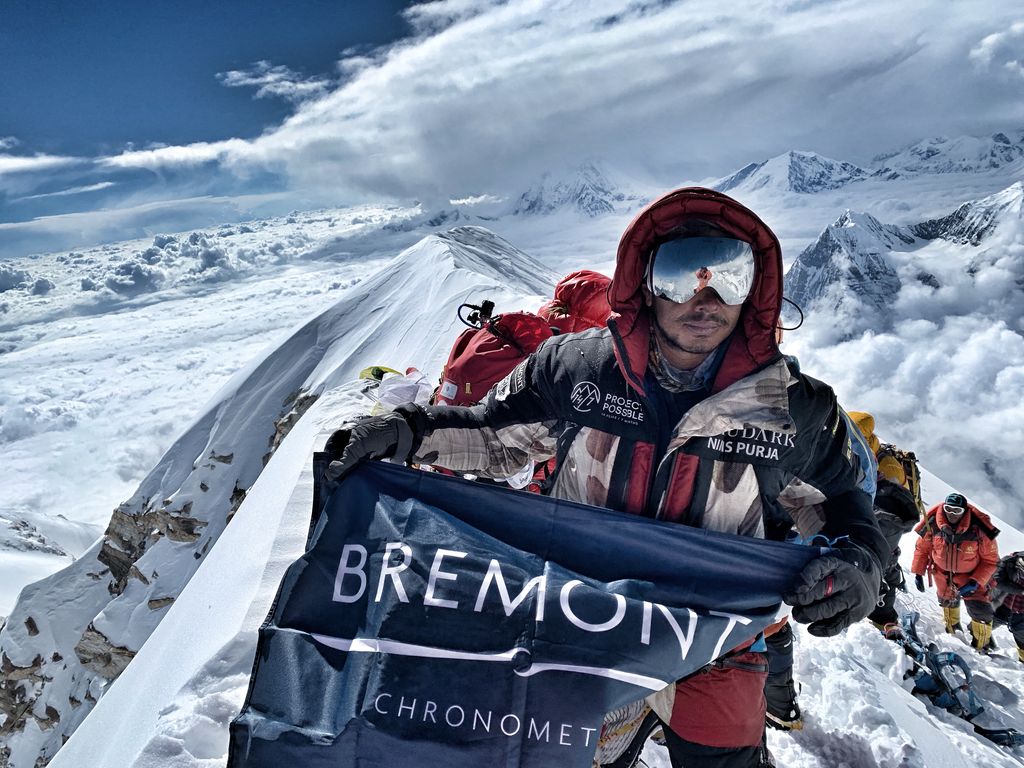 In July, Mr. Purja completed five more climbs in Pakistan, bringing his total to 11. When he climbed, Mr. Purja worked with a small group of other climbers, all from Nepal.
At the top of these mountains, the air is very thin. There isn't much oxygen to breathe. So Mr. Purja and his group brought extra oxygen. Not all hikers bring extra oxygen. For Mr. Purja, the decision was about safety. And it was good that he had the oxygen. During his climbs, he wound up rescuing four other climbers.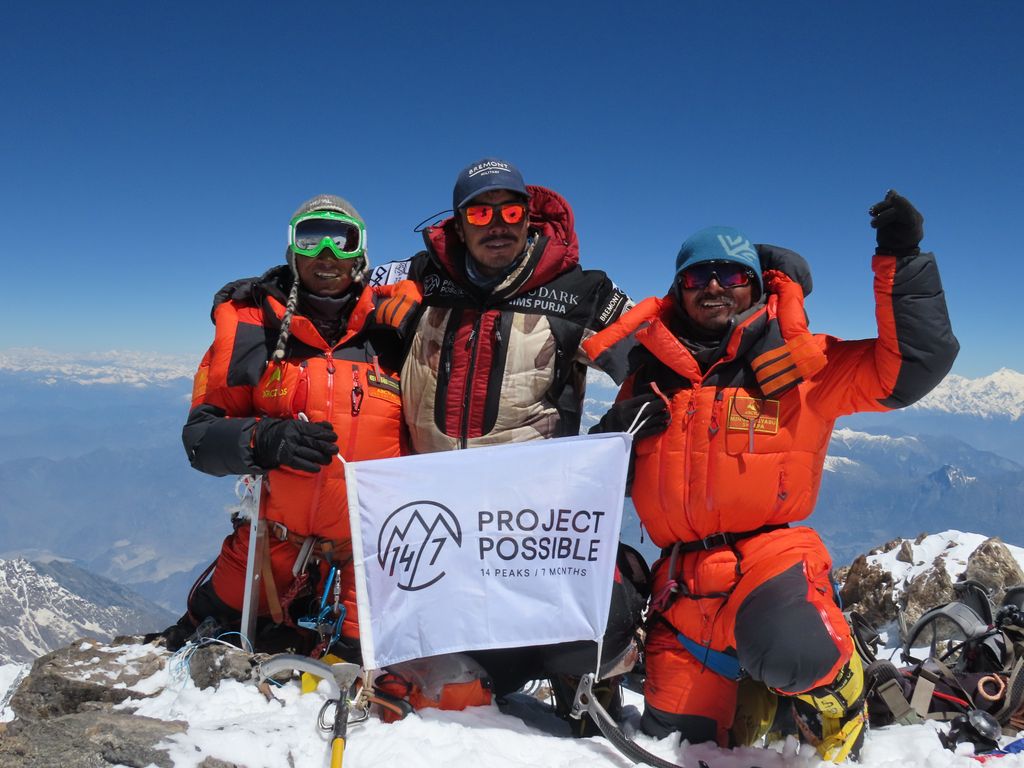 In late September, Mr. Purja climbed Cho Oyu in China and then Manaslu in Nepal. That brought him to 13 mountains, leaving only Shishapangma, in China.
There was just one problem: China wouldn't let him climb Shishapangma. Mr. Purja struggled to convince China, but without luck. Finally, the government of Nepal asked the Chinese government to let Mr. Purja climb.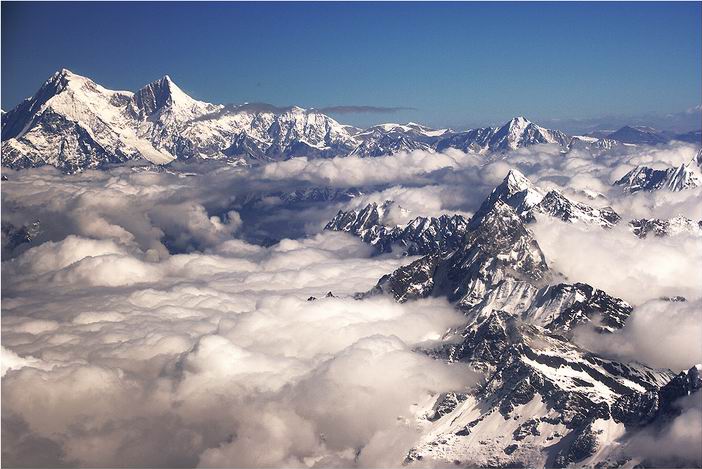 In mid-October, Mr. Purja got permission. On October 29, just a little more than six months after he started, Nims Purja had summited the 14th mountain, breaking the old record by over seven years.
Though Mr. Purja completed his challenge incredibly quickly, it wasn't easy. During one day of climbing Shishapangma, for example, Mr. Purja and his team climbed for 15 hours straight. They had to deal with winds as fast as 47 miles per hour (75 kilometers per hour).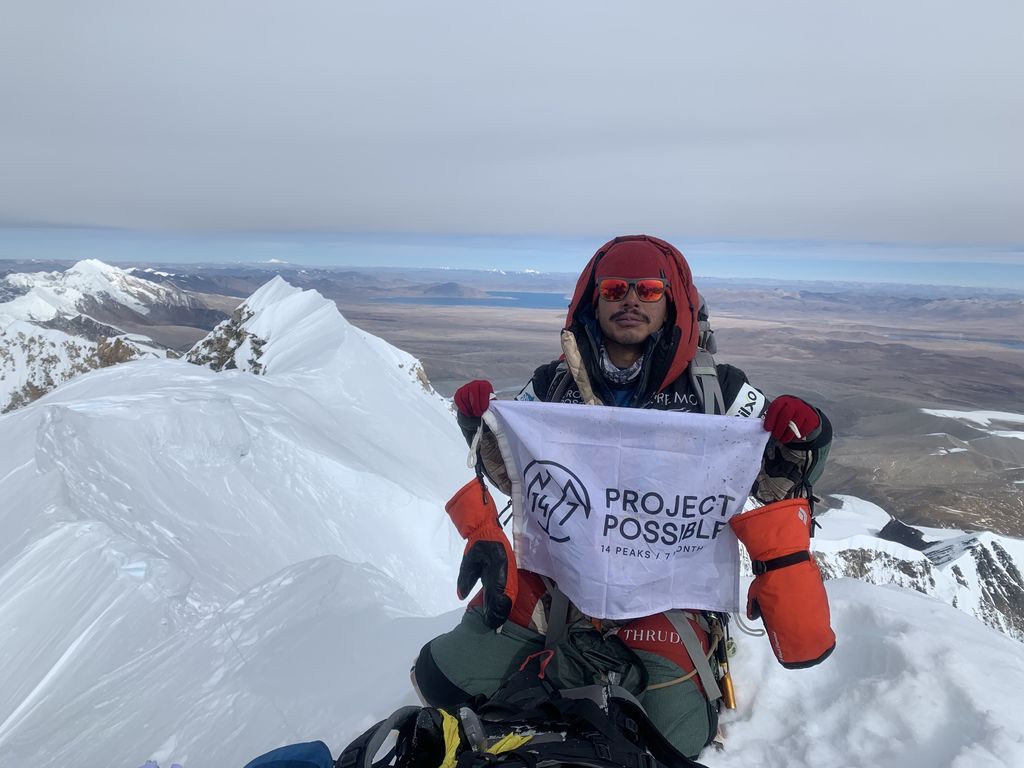 Mr. Purja believes his strong physical condition and his training as a soldier helped him. He hopes his efforts will inspire others.
"People are only limited by their imagination," he says. "If you don't dream, then you won't do it."
| Mountain | Country | Date |
| --- | --- | --- |
| Annapurna | Nepal | April 23 |
| Dhaulagiri | Nepal | May 12 |
| Kanchenjunga | Nepal | May15 |
| Everest | Nepal | May 22 |
| Lhotse | Nepal | May 22 |
| Makalu | Nepal | May 24 |
| Nanga Parbat | Pakistan | July 3 |
| Gasherbrum 1 | Pakistan | July 15 |
| Gasherbrum 2 | Pakistan | July 18 |
| K2 | Pakistan | July 24 |
| Broad Peak | Pakistan | July26 |
| Cho Oyu | China | September 23 |
| Manaslu | Nepal | September 27 |
| Shishapangma | China | October 29 |
😕
This map has not been loaded because of your cookie choices. To view the content, you can accept 'Non-necessary' cookies.