Wuhan, China —(Map)
A mystery disease that began in Wuhan, China has begun spreading rapidly. To try to limit the spread of the disease, China has taken the extreme step of closing off several large cities and canceling Chinese New Year celebrations.
In early December, the first case of a new illness was found in Wuhan. The disease, which causes pneumonia, had not been seen before, but scientists identified it as a coronavirus.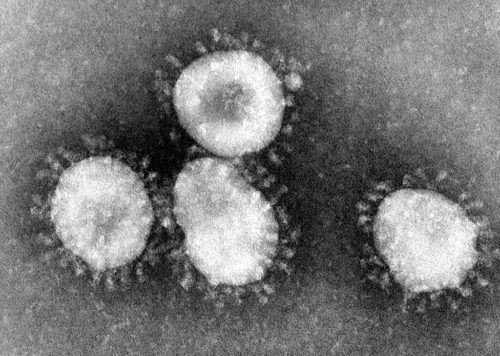 Coronaviruses
Coronaviruses are viruses that have a spiky ring around them like a crown when viewed with a powerful microscope. Though there are many coronaviruses which affect animals, until recently, only six coronaviruses were known to affect humans. Four of these cause common colds. The other two cause more serious lung illnesses, and can be deadly.
Experts say the virus came from a Wuhan seafood market which also sold live animals. The market has been closed. Scientists believe the virus may have jumped from animals to humans, but they don't know yet what animal the virus came from. Learning that could help them figure out how to control the virus.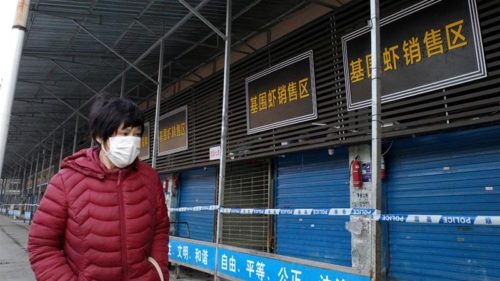 At first scientists believed that the virus couldn't be passed between humans. Health care workers who treated people with the virus did not seem to be getting sick.
That now appears to be wrong. Last week, the number of cases began to shoot up quickly. The virus has made at least 800 people sick. Though most cases were in China, the virus has been confirmed in Japan, Singapore, South Korea, Taiwan, Thailand, the United States, and Vietnam. Twenty-five people have died, mainly older men with medical problems.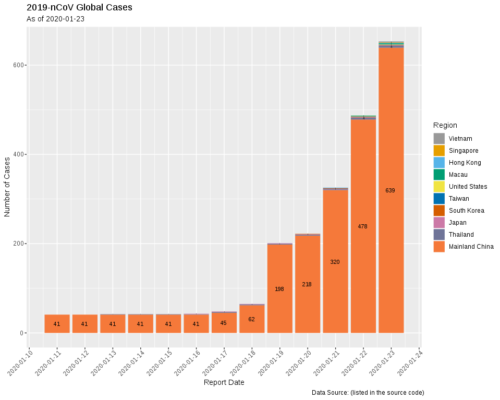 In 2002 and 2003 the world struggled with another scary coronavirus called SARS (Severe acute respiratory syndrome). SARS also began in China. At the time, China tried to keep news about SARS quiet. As a result, SARS spread quickly and affected the whole world. Worldwide, over 800 people were killed.
Though China shared more information this time, some people think China still may not have been open enough about the virus.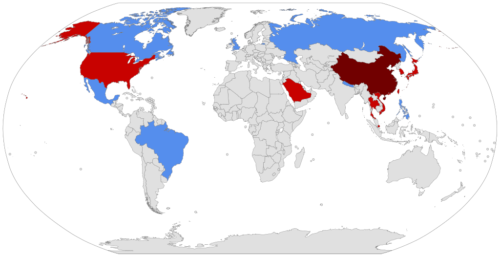 Some experts believe there may be many more infected people than have been reported. China's hospitals haven't been able to deal with all the people showing up with fevers.
China has now taken the unusual step of cutting off Wuhan and nearby cities* to limit the spread of the virus.

Wuhan's train stations, bus stations, and airport have been shut down. Traffic is being stopped on roads leading from the city. In all, around 20 million people will be prevented from leaving the area.
The government says food and supplies will be brought to the area and that thousands more hospital beds will be added.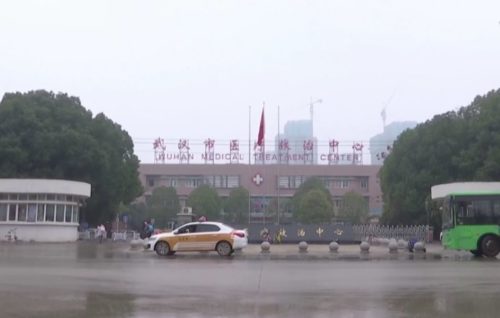 Blocking off Wuhan may limit the spread of the disease, but it won't stop it. Cases of the virus have now been reported in almost all areas of China, including Hong Kong.
Chinese New Year, which begins on Saturday, is China's busiest travel time. Chinese people are expected to take billions of trips during the 40 day period around the holiday.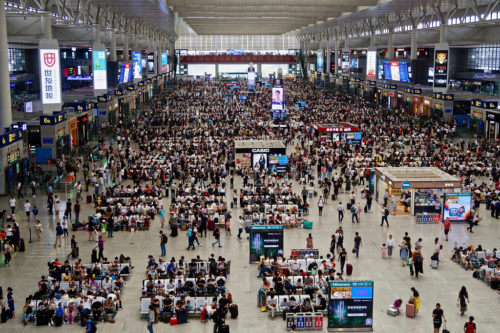 China has canceled large public celebrations of Chinese New Year and closed some popular tourist sites.
Around the world, other countries are carefully checking passengers from China in an attempt to contain the disease. So far, experts say the risks are very low in most countries outside of China. Even so, they are watching the disease carefully.
* The cities that have been closed off are: Wuhan, Huanggang, Ezhou, Zhijiang and Chibi. Together these cities hold more people than New York, London, and Paris combined.
😕
This map has not been loaded because of your cookie choices. To view the content, you can accept 'Non-necessary' cookies.