Cholistan, Pakistan —(Map)
Like many places in Eastern Africa, Pakistan has been suffering from an invasion of locusts since last year. Recently, an unusual plan for helping Pakistan was considered, but dropped – sending in 100,000 ducks to eat the locusts.
Locusts are grasshoppers. Normally grasshoppers do little harm. But when there are lots of them, their bodies and behavior change. As locusts, they travel in huge groups, eating all the plants in an area and moving on.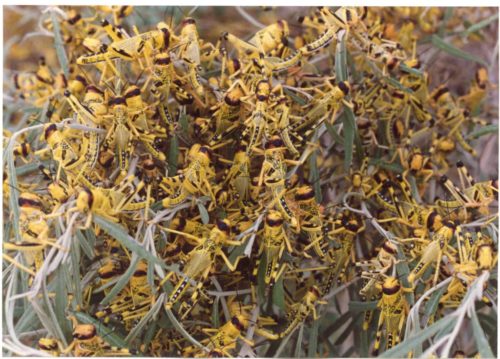 In a single day, a small swarm of locusts can eat as much food as 35,000 people. Along the way, they lay more eggs, producing greater swarms of locusts.
The insects arrived in Pakistan last June from Iran. As in Eastern Africa, this is Pakistan's worst locust problem in decades, with billions of the insects destroying crops.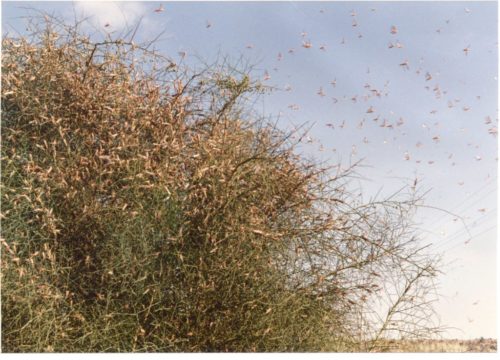 In early February, Pakistan's Prime Minister, Imran Khan, called a state of emergency. The government has approved a plan for fighting the locusts which will require nearly $50 million. Mr. Khan says that the most important thing for the government right now is the "protection of farms and farmers".
One unusual solution was suggested to deal with the locusts: it was reported that China had plans to send 100,000 ducks to Pakistan.
In China, ducks have helped fight locusts in the past. A single duck can eat over 200 locusts a day. In 2000, 30,000 ducks were sent to the Xinjiang area of China to help control a locust invasion.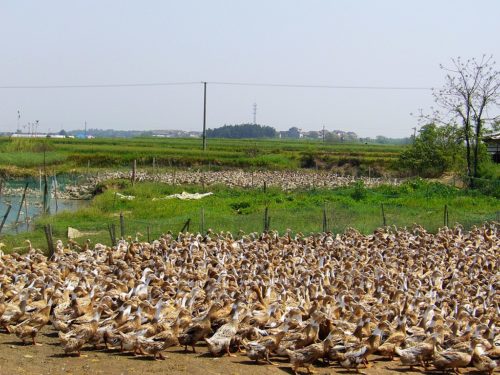 But soon after the idea of sending ducks to Pakistan was reported, it was canceled. A team of experts pointed out that most of Pakistan does not provide a good environment for ducks. Pakistan is very dry, and ducks require lots of water, like rivers and lakes.
China has sent a team of experts to Pakistan to help figure out how to deal with the emergency. China wants to help Pakistan control the locusts so that the locusts don't wind up becoming a problem for China, too.
Pakistan is now planning to buy extra pesticides from India so that they can do more spraying from airplanes to control the insects.
😕
This map has not been loaded because of your cookie choices. To view the content, you can accept 'Non-necessary' cookies.