Today, March 14 (3/14), is Pi Day – a celebration of the number pi which is equal to about 3.14. Pi is a special number that describes the connection between the distance around a circle and the distance across it.
Most numbers don't have names, but pi does. It sounds just like the pie that you eat, but it's spelled differently. Its name comes from the 16th letter of the Greek alphabet, which means that pi also has its own symbol – 𝜋.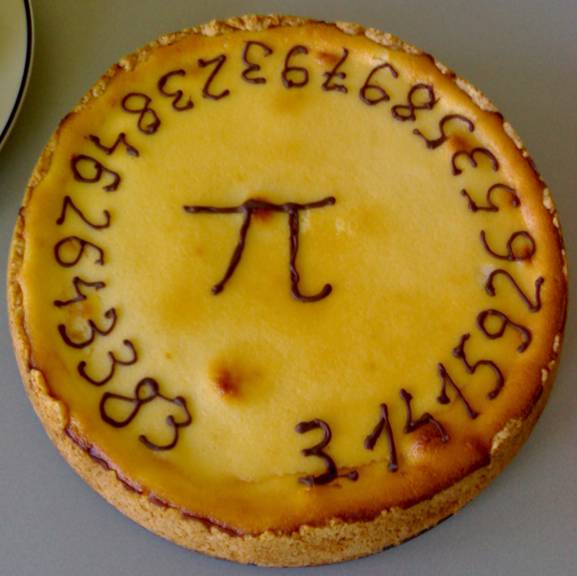 So what makes pi so special?
For thousands of years, people have known that there was a special relationship between the circumference of a circle (the distance around the outside of the circle) and its diameter (the distance across the circle, going through the center).
No matter how big or small the circle is, the relationship between the circumference and the diameter remains the same. That ratio is pi, which means the circumference is always going to be about 3.14 times as long as the diameter.

The reason we say "about 3.14" is because pi is more exact than just 3.14. Many people use 3.14159, but even that's not quite right, because the digits to the right of the decimal point in pi go on forever. They never end.
Some people see that as a challenge. For years, people have been trying to calculate as many digits of pi as they possibly can. At first they could only get a few digits. By 1699, math experts were able to calculate pi to 71 digits. In 1946, Daniel Ferguson calculated pi to 620 digits, which is the record without a calculator.
But with computers, people were able to easily calculate far more digits of pi. The most recent record was set by Emma Haruka Iwao on Pi Day last year. Using Google's computers, she calculated 31.4 trillion digits! (Notice anything about that number?)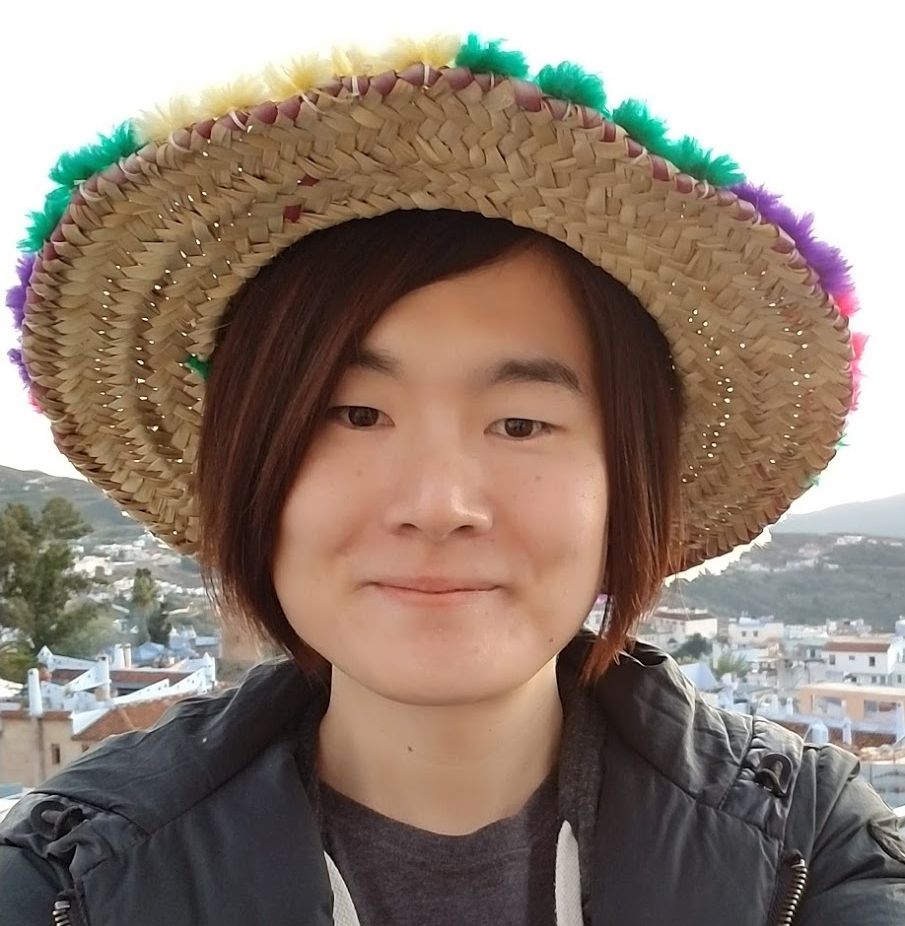 For many people, memorizing the digits of pi is as big a challenge as calculating it. The world record for repeating the digits of pi from memory was set by 21-year-old Rajveer Meena of India in 2015. He was able to remember 70,000 digits. It took him about 9 hours and 27 minutes.
The fact that "pi" and "pie" sound exactly the same was an important part of the first Pi Day celebration, which was held in 1988. It doesn't hurt that pies are round, which makes them perfect for studying pi. Since that time, making and eating pies (and sometimes throwing them) have been some of the day's main activities.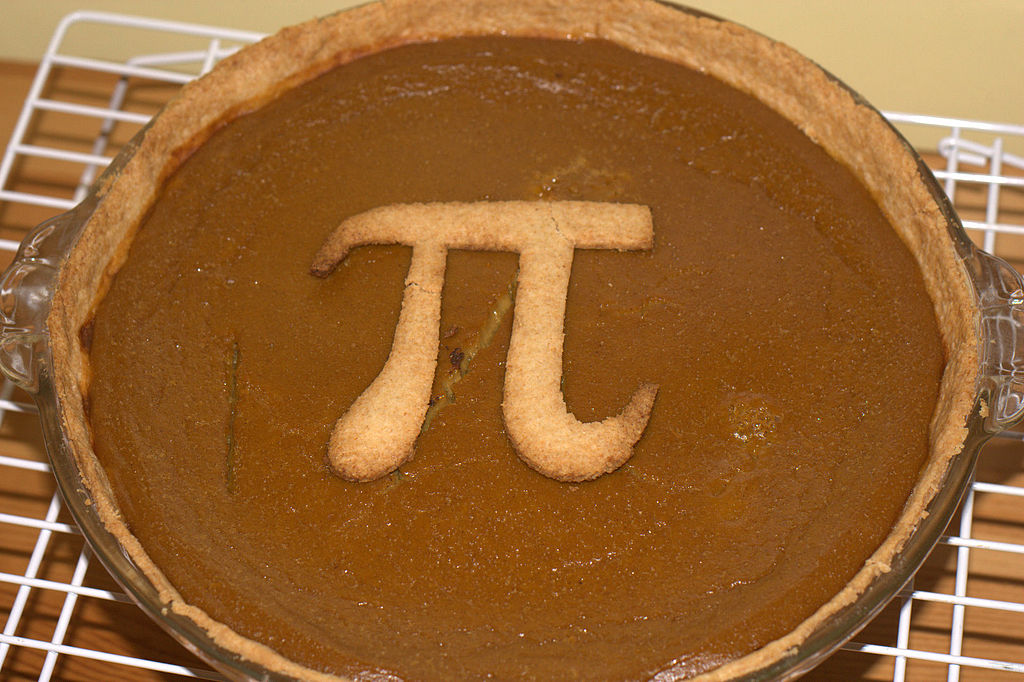 Over the years, Pi Day has turned into a bigger and bigger event. In 2009, the US House of Representatives even declared March 14 National Pi Day.
Businesses like the idea, too. Especially pizza restaurants, since pizzas are round and sometimes called "pies". In the US, many pizza shops have a special on March 14 , when they'll sell you a slice of pizza for…yes, you guessed it, $3.14.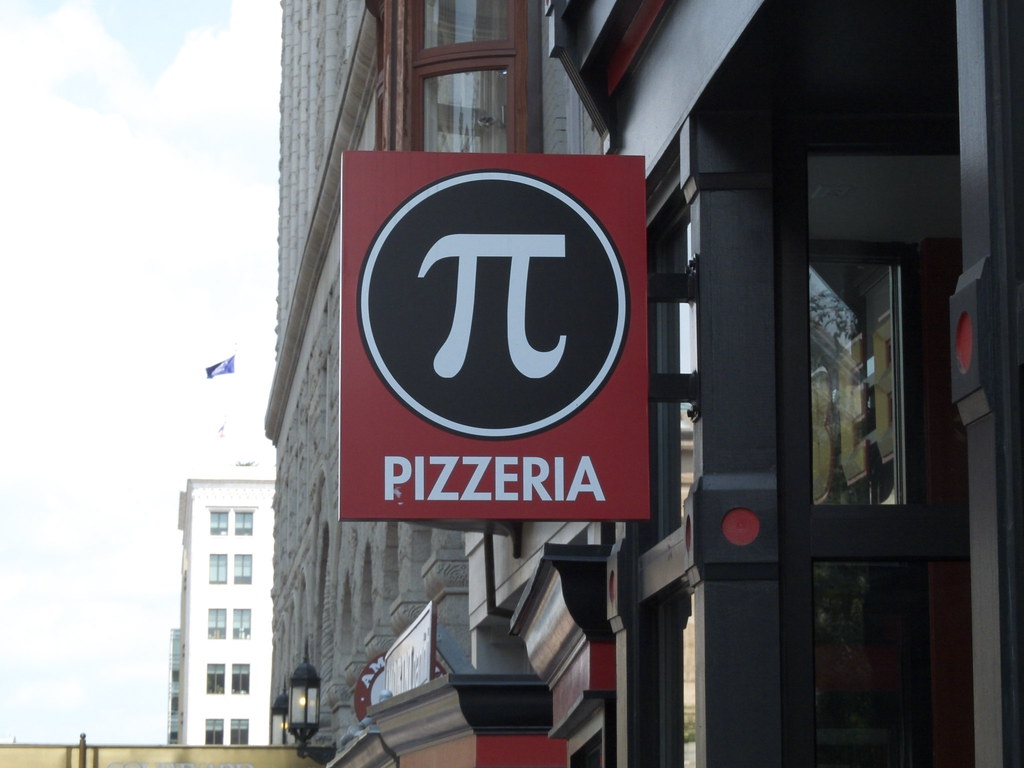 ---
Did You Know…?
March 14 is also Albert Einstein's birthday, which is one more reason to celebrate the day.